The overall decor of your restaurant plays a key role in influencing people to explore more. And implementing the right furniture in your restaurant is like a cherry on top.
The style of your restaurant table tops is a major factor in determining the feel of the place. A cozy and aesthetic sitting area adds in the comfort and joy of enjoying the food or making conversations.
Nowadays, when it comes to modern restaurant wood table tops, you'll get various wood options to choose from, like walnut, rubberwood, mahogany, and plywood. But if you are looking for some cool restaurant table top ideas, read below.
Restaurant Wooden Table Tops
The simplest restaurant table tops are evergreen, beautiful, stylish, and always trending; you can never go wrong with these. You can play around with the colour scheme and design style of your preference. For instance, add:
1. Accent Table
A white table with sleek wooden legs would be paired perfectly with pale wooden chairs.
2. Accent Chairs
You can pair a simple wooden rectangular table with black chairs to enrich the styling.
Moreover, you can also consider other options that mimic the wood look, for instance, laminate, porcelain, or concrete kitchen countertops.
All these are alternative solid wood options, which add a modern contemporary element to your design scheme.
If you want some inspiration for restaurant design ideas, check here for key looks that will elevate your customer's dining experience.
Different Table Top Designs
You can elevate the look of your simple dining wooden tabletop by adding a little touch of design. For example:
1. Veneer Table-tops
You can slightly change the look of a regular wooden table by placing a veneer on top. Veneer naturally creates a simple yet beautiful pattern.
2. Live Edge Dining Tables
These wooden table tops are made of solid wood. They have a live edge along their sides towards the outside table that is not cut and straightened.
However, a live edge table is gaining popularity for its unique design options, such as planting plants or pebbles in the centre row of the table.
Moreover, solid surface countertops, epoxy, or stone are some of the other options to choose from if you want something other than wood.
3. Rustic Table-tops
These wooden table tops are very versatile and have organic, timeless, and warm charm. Usually, the surface of a rustic tabletop has a weathered look and original saw marks.
But you can also opt for a smooth finished look to add the modern touch while letting the grain add warmth to your space.
4. Mosaic Table Tops
These wooden tables create a classic and modern minimalist decor in your space. Wooden mosaic tabletops have an abundance of unique designs that come in various colours and patterns.
You can also mix-match the colour to create a pattern like a herringbone pattern or geometric design.
Wood With Resin
Wood and resin table tops are perfect for restaurant use. These are extremely popular for their durability and easy maintenance.
In addition, they create a beautiful and strong surface that doesn't require a lot of intensive cleaning.
Wood With Glass
For a high-end and business look, you can consider wood with glass tabletops. Wood and glass dining tabletops give a modern, clean, sophisticated, and streamlined look.
These set the demand for the spotlight and create a sleek influencing environment.
These table tops have a variety of design ranges, such as:
1. Glass Top With Wooden Legs
These wood restaurant table tops come in different shapes, sizes, and colours. You can opt for rectangular, square, or circular/round glass tabletops with wooden legs in your preferable tones.
2. Wooden Table With Glass Top
These are the wooden tables that have a glass top. You can consider the options like a whole wooden table that adds a full coverage glass top on its surface or a wooden table with a partial or designer cut glass top.
3. Wood River Glass Table
These are extremely popular for their unique designs. For example, river glass tables are constructed in various designs, like placing a glass in the middle of two parallel straight wooden slabs or between the two parallel live edge wood slabs that have the live edge towards the inside of the table.
DIY Wooden Table Tops
You can easily reuse the old wood to make DIY table-tops. These restaurant tabletops are easy to make and are more affordable. You can show your creativity by repurposing them in your style.
You can create any particular ambiance in your space to attract and invite customers. For reference, here are some examples:
1. Add Colour
You can paint your old table tops with vibrant colours to add a new life. And for a new tabletop option, you can use any old door lying around uselessly by sanding and painting it a cheerful colour.
2. Add Patterns
You can easily add different patterns on the surface by stencilling your old tabletops. It is a very cost-effective way to upcycle your existing furniture.
You can also play with the available colours and design patterns to achieve a specific look.
3. Decoupage Table
You can update the look of your old tables by decoupaging them. It adds a bit of interest and character in simple and regular tables.
Decoupage table is a very simple DIY that requires patience and tools like paper, glue/mod podge formula, scissors, and foam brushes. With decoupaging, you can create different patterns and looks of your choice.
Conclusion
These are many wood restaurant table tops you can consider today. Most of these pieces are easy to make and DIY, while others are easily available in the market.
Moreover, there are different modern dining tabletops and table-bases to select a perfect option for your style. Similarly, choosing the right types of chairs is also important to match the whole look or theme.
You can also create a particular theme by selecting any dining table style like modern, traditional, farm-style, industrial, Scandinavian, or Japanese-style dining table decor in your restaurant.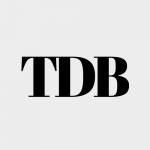 The Daily Buzz combines the pursuit of interesting and intriguing facts with the innate human desire to rank and list things. From stereotypical cat pictures to crazy facts about the universe, every thing is designed to help you kill time in the most efficient manner, all while giving you something to either laugh at or think about!