Sometimes, the unexpected impacts of an injury can leave the victim confronting physical and emotional challenges. Medical treatment and follow-up, including therapy, are essential when recovering from an injury. But meditation and mindfulness are sometimes overlooked, but they can play a vital role in healing as well.
Meditation and mindfulness can stimulate the injured person's ability to cope with these difficulties, thus, facilitating the healing process. Our minds are wonderful tools and can be the biggest tool that can lead us to recovery.
Personal Injuries and Their Challenges
A personal injury can leave the sufferer feeling like they have experienced severe physical and emotional setbacks. They may deal with chronic pain, lack of motivation, and emotional anguish. This can be an obstacle to recovery and lead to prolonged recovery times. However, meditation and mindfulness practices can be game-changers for those dealing with health challenges.
Physical pain is one of the most significant impacts that someone who has suffered a personal injury will deal with. Pain can be difficult to manage. While pain medication can be effective, it can also have drawbacks. Medication can lead to dependence and other adverse side effects.
Meditation has none of the disadvantages. It helps the individual increase awareness of the things they are experiencing, meaning they can train their attention to pull their focus away from their pain and onto other sensations. Developing this skill may help them tolerate pain more easily so they can reduce medication dependence.
Managing Anxiety Through Meditation
Unmanaged stress and anxiety can negatively impact an individual's ability to heal. Sadly, stress, anxiety, and often even depression can accompany an injury. This can lead to cortisol production and the production of other stress hormones as well. Hormones like these can delay the healing process and make it more challenging to recover.
Reducing stress and anxiety through meditation allows the individual to calm their mind and relax their body. Better managing emotions can help individuals develop coping strategies that will serve them well during the healing process.
Depression can be a challenge for people experiencing personal injuries. It can have a negative impact on the ability to bounce back since it leads to a negative mindset and a lack of motivation in many cases. Regularly practicing meditation can help promote a positive perspective and reduce negative thoughts. Regular mindfulness and meditation practices can improve mental health and lead to a more swift recovery.
Insomnia Reduces the Ability to Heal
A common problem associated with personal injuries is sleeping poorly. It can become a vicious cycle because being awake and in pain or distress is aggravated further by hurting more and feeling more anxious. Sleep is crucial to healing.
Meditation can be beneficial in promoting the quality of sleep. It may help individuals relax and fall asleep easier, leading to better sleep quality and improved general health.
Beginning a Mindfulness Journey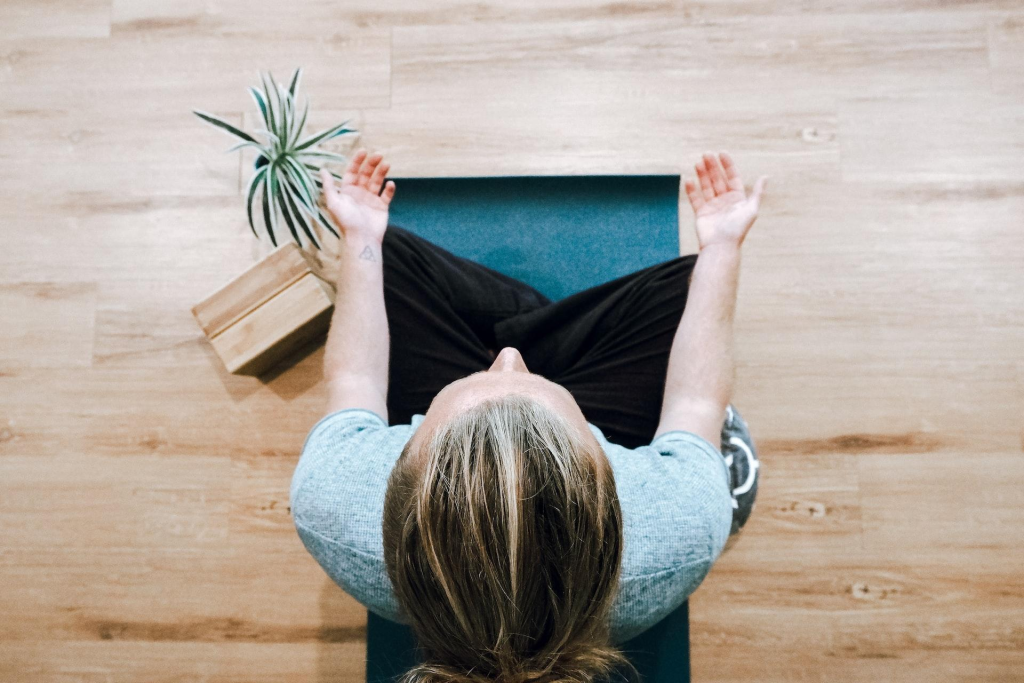 If you have never meditated or practiced mindfulness, it may seem daunting. Thankfully, it does not have to be a complicated process. Here are some simple steps to begin on the road to recovery through meditation and mindfulness:
Pick a place and time, free from distractions, to practice mindfulness. You need a comfortable, quiet place to sit or lie down to relax.
Start with a few minutes and gradually increase the time you meditate as you become more accustomed to the practice. Consider setting a timer so you can focus on the meditation process rather than how long you have been doing it.
Wear comfortable clothes, your injury may be distracting, but your clothing should not be.
Find the most comfortable chair or cushion to sit on so your body is as comfortable as possible. You may sit with your legs crossed or leave them straight.
Attempt to practice good posture. Keeping your back straight, though not tense, is suggested.
Soften your gaze or close your eyes so that you eliminate visual distractions.
Focus on your breath. Breathe in through your nose and out through your mouth. You do not have to force a breathing pattern, just relax and focus on breathing.
To enhance the focus on your breath, place a hand on your belly. Feel the rising and falling of your abdomen as you breathe in and out.
Being present is essential. Continue focusing on your breathing as thoughts come and go.
It may be helpful to imagine your thoughts as bubbles. When a thought comes up, acknowledge it, mentally pop that bubble, and return your focus to your breath.
While acknowledging your thoughts, try not to get stuck in them or to judge or attach meaning to them. Acknowledge and gently bring your attention back to your breathing.
Regular practices will improve your ability to meditate. Shoot for practicing for a few minutes several times a week rather than just one extended session weekly.
Set aside time each day to meditate. In time, it will become a habit you look forward to daily.
Having guidance from a teacher or using a guided meditation app can be helpful ways to get started or deepen your practice.
Regularly practicing mindfulness will help with your healing. It takes time and patience to develop, so be kind to yourself. Your mind will wander, especially at first. This is natural, do not beat yourself up when it does.
The more you practice, the more naturally being present and focused will become.
Healing Personal Injuries Holistically
It is imperative to focus on all the ways that healing occurs – through medical care, physical therapy or exercise, nutrition, and the discipline of meditation. Increasing your self-awareness and expanding your personal mindset can have enormous benefits.
You will learn to improve your moods, emotions, and coping strategies. By learning to control your thoughts and feelings better, you are more likely to stay motivated and optimistically commit to your recovery plan.
Your well-being and wellness can be improved by the practices associated with mindfulness. You gain tools that can be beneficial when overcoming challenges related to injuries. By reducing pain, stress, and anxiety and managing your depression, you will improve your sleep quality and motivation. Together, this can lead to an overall improvement in your health.
Incorporating mindfulness may speed your recovery, help you sleep better and return your quality of life. With a comprehensive healthcare plan, meditation can complement the other therapies and aid you in your recovery. It is worth trying today.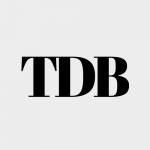 The Daily Buzz combines the pursuit of interesting and intriguing facts with the innate human desire to rank and list things. From stereotypical cat pictures to crazy facts about the universe, every thing is designed to help you kill time in the most efficient manner, all while giving you something to either laugh at or think about!