According to Wattel and York, if you want to master personal injury litigation, you will need a comprehensive understanding of the legal processes, effective case management strategies, and the ability to navigate the complexities of personal injury law.
It is imperative to consult with legal professionals familiar with Arizona's specific laws to achieve the best results. However, there are some strategic insights for personal injury litigation in Arizona that you should know about.
Thorough Case Evaluation
In many instances, a case is as strong as its available evidence. This means that every case needs to be thoroughly evaluated to assess the following points:
Liability
Potential legal issues
It is essential to gather all relevant evidence, including medical records, accident reports, witness statements, and relevant expert opinions, to build a solid factual foundation. Since Arizona follows the comparative negligence system, an injured party's compensation can be reduced based on their percentage of fault.
This is where the investigation is even more crucial. You need to establish the defendant's liability while defending against any allegations of contributory negligence. Timely filing and adherence to the statute of limitations are also essential.
Even though there are situations where the statute of limitations on personal injury claims can be extended, usually, the best course of action is to file a case as soon as possible. Ensure that all the necessary documents are prepared in time and correctly and filed promptly.
Skillful Negotiation
Many personal injury claims end in settlement negotiations, avoiding court proceedings. However, a lawyer needs to develop effective negotiation strategies to advocate for their client's best interests.
To gain the upper hand in negotiations, it's essential to focus on the strength of the available evidence and potential damages and consider the case's likelihood of success at trial when determining settlement amounts.
Expert Witnesses
A case with credible opinions and expert testimonies will help establish causation. This is why it's important to select your expert witnesses carefully. Focus on using qualified expert witnesses that are relevant to your case. They can be medical professionals, accident reconstruction experts, vocational experts, economists, or others.
Thorough Documentation and Trial Preparation
It's important to maintain a comprehensive record of call case-related activities, including:
Correspondence
Medical expenses
Lost wages, and other damages
Without accurate and organized documentation, a case's ability to facilitate favorable settlement negotiations or trial presentations will be weaker. Effective trial preparation means preparing a strong trial strategy, identifying key arguments, and anticipating potential challenges or legal strategies used by the defense.
Practicing witness examinations, opening and closing statements, and exhibit presentations is essential to present a thoughtful and compelling case to the judge or jury.
Client Communication & Continued Legal Education
Effective communication between lawyers and their clients is the basis for developing a strong attorney-client relationship and ensuring the best results for all parties. It's important for everyone to be informed on time about the progress of the case, potential outcomes, and developments and to address concerns or questions right away.
Lawyers should always stay updated with changes in personal injury laws, court decisions, and emerging legal trends, and continuing legal education programs to perfect their skills.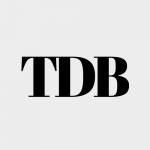 The Daily Buzz combines the pursuit of interesting and intriguing facts with the innate human desire to rank and list things. From stereotypical cat pictures to crazy facts about the universe, every thing is designed to help you kill time in the most efficient manner, all while giving you something to either laugh at or think about!