Home appliances are the backbone of modern living, making our daily tasks more manageable and efficient. From refrigerators keeping our food fresh to washing machines tackling piles of laundry, these appliances work hard for us every day. To ensure they continue to serve us well and last for years, it's essential to master home appliance care. In this blog post, along with experts from ABV appliance repair in Boston, MA, we will explore five essential tips that will keep your appliances in top-notch condition.
Tip 1: Regular Cleaning and Dusting
One of the simplest yet most effective ways to care for your appliances is through regular cleaning and dusting. Dust and dirt can accumulate on the surfaces and vents of appliances, hindering their performance and even leading to malfunctions. For instance, the coils on the back of the refrigerator can collect dust, reducing their ability to dissipate heat efficiently.
To prevent such issues, create a cleaning schedule for your appliances. Wipe down the exteriors with a soft cloth and mild cleaning solution, and make sure to clean hard-to-reach areas too. For appliances with filters like air conditioners or vacuum cleaners, clean or replace the filters as recommended by the manufacturer. Proper cleaning not only enhances the appearance of your appliances but also helps them run more efficiently and extends their lifespan.
Tip 2: Checking and Replacing Filters
Filters play a crucial role in various home appliances, improving air quality and preventing debris from entering sensitive components. These filters need regular attention to maintain their effectiveness. Depending on the appliance, filters can include HVAC filters, water filters in refrigerators, and lint filters in dryers.
Check your appliance manuals to understand the type and frequency of filter maintenance required. Clean or replace the filters based on the recommendations. Clogged or dirty filters can strain the appliance, leading to decreased efficiency and potential breakdowns. Regular filter maintenance ensures that your appliances perform optimally and also helps to keep the air in your home cleaner and healthier.
Tip 3: Proper Handling and Storage
The way you handle and store your appliances also impacts their longevity. Be mindful of how you operate them, avoiding excessive force or rough handling. When loading your dishwasher or washing machine, don't overload the appliance, as it can strain the motor and affect the cleaning efficiency.
When moving or storing appliances, follow the manufacturer's guidelines and use proper packing materials to prevent damage. For example, refrigerators should be defrosted and cleaned before storage, and the doors should be kept slightly ajar to prevent mold and odors.
Tip 4: Scheduled Maintenance and Inspections
Just like your car, home appliances benefit from regular maintenance and inspections. Create a maintenance schedule for each appliance, and stick to it diligently. During these inspections, check for any signs of wear and tear, strange noises, or performance issues.
For complex appliances like HVAC systems or ovens, consider hiring professional services for annual maintenance. They can conduct thorough inspections, clean internal components, and make adjustments to ensure everything operates smoothly. Early detection of potential problems can save you from costly repairs down the line and keep your appliances running efficiently.
Tip 5: Energy Efficiency and Eco-Friendly Practices
Caring for your appliances also means being mindful of energy consumption and adopting eco-friendly practices. Energy-efficient appliances not only save you money on utility bills but also reduce your carbon footprint.
Choose appliances with high energy-efficiency ratings when purchasing new ones. Additionally, follow simple practices like using cold water for laundry, turning off appliances when not in use, and defrosting your freezer regularly. These small changes collectively make a significant impact on energy conservation and contribute to a greener environment.
Conclusion
Mastering home appliance care is a responsibility that pays off in the long run. By incorporating these five essential tips into your household routine, you can ensure that your appliances operate at their best, last longer, and contribute to a sustainable lifestyle. Regular cleaning, filter maintenance, proper handling, scheduled inspections, and energy-efficient practices are the pillars of maintaining a healthy and efficient home.
Remember, a little care goes a long way in preserving the functionality and longevity of your household appliances. So, show your appliances some love, and they will continue to serve you faithfully for years to come!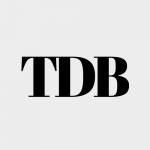 The Daily Buzz combines the pursuit of interesting and intriguing facts with the innate human desire to rank and list things. From stereotypical cat pictures to crazy facts about the universe, every thing is designed to help you kill time in the most efficient manner, all while giving you something to either laugh at or think about!