Losing a loved one is a harrowing experience, and grieving families often seek the services of funeral homes to help them through this challenging time. Funeral homes are essential businesses that provide comfort and support to families during the funeral planning process.
However, in today's digital world, funeral homes need to have a strong online presence to reach and serve grieving families effectively. Learn how funeral homes can market their services to reach and help grieving families.
1. Build a Strong Online Presence
In today's digital age, having a solid online presence is crucial to reaching potential clients. Funeral homes can establish their online presence by creating a professional website that showcases their services, staff, and facilities. A well-designed website can provide families with important information about the funeral home and help them make an informed decision when choosing a funeral home. Funeral homes can also use social media platforms such as Facebook and Instagram to connect with potential clients and share information about their services.
2. Optimise for Search Engines
Search engine optimization (SEO) is an essential component of digital marketing for funeral homes. Funeral homes need to optimise their website and online content for search engines to rank higher in search engine results pages (SERPs). By optimising their website for specific keywords and phrases, funeral homes can attract more traffic to their website and increase their chances of reaching potential clients. Some essential SEO practices for funeral homes include creating high-quality content, using relevant keywords, and optimising meta tags and descriptions.
3. Leverage Online Reviews
Online reviews can significantly impact a funeral home's reputation and influence potential clients' decision-making process. Funeral homes can leverage online reviews by encouraging satisfied clients to leave positive reviews on websites such as Google My Business, Yelp, and Facebook. Positive reviews can help build trust and credibility with potential clients and set a funeral home apart from competitors.
4. Personalise the Funeral Experience
Personalising the funeral experience is an excellent way for funeral homes to show empathy and compassion towards grieving families. Funeral homes can personalise the funeral experience by offering customised funeral services that reflect the life and personality of the deceased. This can include personalised music, decorations, and even a video tribute. By personalising the funeral experience, funeral homes can provide a more meaningful and memorable experience for grieving families.
5. Offer Additional Services
Offering additional services can help funeral homes differentiate themselves from competitors and provide additional value to clients. Funeral homes can offer other services such as grief counselling, support groups, and pre-planning services. By offering these services, funeral homes can provide ongoing support to families and establish long-term relationships with clients.
6. Host Educational Events
Educational events can be a powerful marketing tool for funeral providers. By hosting events such as grief support seminars, end-of-life planning workshops, and funeral planning webinars, funeral providers can establish themselves as experts in their field and build trust with potential clients. Educational events can also provide valuable information to families and help them make informed decisions about funeral arrangements.
7. Partner with Local Hospices and Healthcare Providers
Partnering with local hospices and healthcare providers can be an excellent way for funeral providers to reach potential clients. By building relationships with these organisations, funeral providers can establish themselves as the trusted resource for end-of-life services. Funeral providers can offer their services to patients and families of hospices and healthcare providers, which can lead to referrals and increased business.
8. Provide Exceptional Customer Service
Providing exceptional customer service is crucial for funeral providers. Grieving families often rely on funeral providers to guide them through the funeral planning process and provide emotional support. By providing exceptional customer service, funeral providers can build lasting relationships with families and establish a positive reputation in their community. Funeral providers can provide exceptional customer service by being responsive, empathetic, and attentive to families' needs.
Final Words
Funeral providers face unique challenges when it comes to marketing their services. However, with the right strategies, funeral providers can reach and serve grieving families in a meaningful way. By establishing a strong online presence, offering a variety of services, and providing exceptional customer service, funeral providers can build trust with potential clients and establish a positive reputation in their community.
It is important for funeral providers to remember that marketing is an ongoing process that requires dedication and effort. By continuously evaluating and refining their marketing strategies, funeral providers can ensure that they are effectively reaching and serving their target audience.
If you need a funeral service, please get in contact with Rosy. We are committed to serving grieving families with compassion and empathy during their time of need. With our experience and expertise, we can help you plan a funeral that honors your loved one and provides comfort to your family.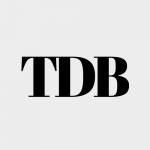 The Daily Buzz combines the pursuit of interesting and intriguing facts with the innate human desire to rank and list things. From stereotypical cat pictures to crazy facts about the universe, every thing is designed to help you kill time in the most efficient manner, all while giving you something to either laugh at or think about!