Buying a defective product can not only be inconvenient but also dangerous in some cases. In Colorado, an individual has to bring a claim under a defective product in two years.
The manufacturer is held liable if the product is defective – so, people hire Denver product liability lawyers to help them claim compensation for such cases.
However, when you're the business, you want to do anything in your power to prevent any product liability claim.
On top of being risky for a customer, a defective product can also ruin your company's image, and you must avoid this at all costs.
Fortunately, there are a few things you can do to make sure your product has no defects. Here are some tips to consider:
1. Request a Sample
Many suppliers praise their product and claim it is the best, hinting at the fact that the possibility of a defect doesn't exist. But you never know what to expect.
Suppliers would do anything to sell you their product, and you may have an unpleasant surprise later.
So, it's always best to request a product sample prior to production. This will tell you if the item is a high-quality one and if the price quote is good.
You can also detect potential defects early on and fix them before production begins.
2. Only Use High-quality Materials
This should come without saying, but you must always use high-quality materials when you are manufacturing your products.
Now, sure, it is tempting to go for poor quality ones when the price is lower, but this will ultimately affect your product's quality too and will increase the risk of a product liability claim.
Not only that, but bad materials may also cost you a lot later when you will need to pay for repairs or liability cases.
Spend more money on quality materials now and you will save yourself some possible trouble later.
3. Have a Quality Control Manager in Place
If possible, employ a quality control manager, especially if the quality of your products is your main priority.
This person will look over the company's quality control aspects and will check all components and products while trying to detect possible problems.
While it is another expense, it will pay off to have a quality control manager when they help you fix product defects early on.
They will not only reduce defective product costs but will also help you improve product quality.
4. Make Sure There is a Proper Inspection Process
A good inspection process will allow you to find product defects way before the product is approved for sale. So, everything will be analyzed by a qualified individual who will see if there are any issues with the item.
Also, it is best to maintain the same rigorous inspection process for every product, whether it is a highly demanded item or not.
This will reduce the risk of a defective product entering the market and potentially posing a threat to customers.
5. Have Trained Employees Working on the Product
Not everyone is suitable to be a part of the product manufacturing process. If you want everything to go well, your employees must be qualified for their job.
This means that you have to set very high standards, so all your workers are trained and have the necessary knowledge and skills that make them fit to manufacture specific products.
Not only that, but you must also regularly do checks to ensure each worker meets the standards. When a product lacks the quality you are looking for, the employees are most likely responsible for it.
Only hire trained individuals and make sure to offer the right training and workshops to everyone.
6. Test Your Products
Obviously, your product must be tested before it ever makes it to the market. First of all, you should test it in the laboratory. If your business lacks the necessary facilities, there are third-party companies that offer extensive laboratory testing for various types of products. This can give you confidence that your product will perform as expected and meet market standards.
Secondly, you should test it in the real world. This is the best way to check its performance and see if it is ready to be displayed on the shelves.
Expect field testing to be pricey. You must have a budget ready for this process. It may be unpleasant, but you will be thankful for doing it later.
It is best to identify potential product problems and solve them before the product arrives at a customer's house.
7. Use a Quality Manual
Another thing you can do to make sure your products end up with no issues is to have a quality manual.
You can give your supplier a quality control manual or checklist that has all the requirements you have for your product.
The length of the manual will depend on the product and how complicated it is. Complex products may need more than 10 pages.
The manuals should contain various details about the inspection staff and factory.
This includes your tolerance for defects, product specifications, requirements for product inspection and testing, and requirements for packaging and shipping.
8. Consider Statistical Process Control
You can take advantage of a tool known as statistical process control. It can find manufacturing process issues and correct them early on.
But what is impressive regarding this tool is that it can predict potential defects in a product before the problem even occurs.
Now, you should know that the tool is pretty complex and it will take some time to incorporate it into the process, but it can be a huge help, so it is worth it. It can save you lots of money.
Final Thoughts
Finding product defects before they occur is crucial if you want to avoid a product liability case. A defective product can tarnish your business's image and can also put your customers' lives in danger.
This is the last thing you want.
Before a product is sold to people, it should undergo rigorous testing processes to ensure it has no problems and it poses no risks to those who buy it.
Also, you should only use quality materials when you create it – this reduces the possibility of defects.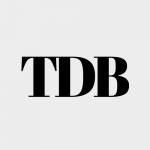 The Daily Buzz combines the pursuit of interesting and intriguing facts with the innate human desire to rank and list things. From stereotypical cat pictures to crazy facts about the universe, every thing is designed to help you kill time in the most efficient manner, all while giving you something to either laugh at or think about!