Social work is a practice-based profession promoting social change and empowering individuals and communities. The practice of social work involves understanding individual human behavior and how society functions, along with the ability to connect with people to find solutions to problems. Social workers must be good community members who are comfortable when surrounded by people with different personalities, beliefs and opinions.
They must use the skills and experience gained in social work programs and internships to fulfill diverse roles. As team members, employers expect social workers to have the knowledge and skills needed to be effective and productive in the workplace.
What Are Soft Skills?
Soft skills are abilities that enable an individual to interact with and navigate their work environment effectively. These skills are not specific to a particular job and can be useful across multiple occupations.
Soft skills enable professionals to understand and relate to their colleagues and clients. For example, social workers use empathy to build relationships and better care for their patients. Employers highly value empathy in the workplace because it involves showing care for colleagues and investing effort into helping coworkers. Soft skills are the foundation upon which one can build other abilities and fulfill the specific duties expected of them as members of a work team.
Why is Social Work Important?
Social workers assist individuals in confronting challenges and enhancing their quality of life. Although the profession can sometimes be demanding, social workers can make a positive difference in people's lives.
Workers in this field interact with people from all walks of life, including students and people who are homeless, ill or troubled. Many social workers link people to the services and assistance they need. For example, if a student struggles in school, a school social worker can connect them to a specialist in learning disabilities. Many of these individuals need help accessing essential resources.
What Do Social Workers Do?
A social worker's daily activities can vary greatly depending on where they are working, their employer and their area of specialty. To establish objectives, social work professionals evaluate their clients' support systems, capabilities, conditions and general requirements.
They also assist clients in coping with significant difficulties or changes in their lives, such as joblessness, divorce, sickness or bereavement. In addition, they connect individuals to local services such as medical care, daycare, and food assistance.
School social workers aid students and their families in managing learning disabilities, coping with trauma and obtaining the best education possible. Social workers may encounter a mental health crisis or child abuse emergency and take steps to address the situation. They also evaluate their clients' progress to see if their efforts have paid off.
Soft Skills Needed for a Career in Social Work
Here is a look at the soft skills needed for a career in social work.
1. Active Listening
Much of a social worker's job entails listening attentively to those they are helping. Active listening assists the social worker in identifying the issues the client is facing so they can assist them.
Both verbal and nonverbal methods of actively engaging with clients may be employed. Some effective approaches are making eye contact, using appropriate body language, paraphrasing, and restating the speaker's words. Engaging in active listening can help to build trust and respect between social workers and clients. It also enables social workers to better adhere to directions from supervisors, therapists and other experts.
Active listening is one of the many skills that social work students develop in their degree programs, whether they choose in-person learning or opt to complete their degree online. Cleveland State University offers convenient online MSW advanced standing programs, providing a quick way for BSW holders to obtain an MSW degree.
With this type of program, students can arrange their studies to accommodate their personal commitments by choosing either part-time or full-time study.
2. Communication Skills
Social workers need communication skills when collaborating with various individuals to understand their cases better, provide detailed instructions, and build meaningful relationships.
They also use communication skills to articulate what is needed from clients and the desired outcomes they hope to achieve. Communicating effectively is especially important when working with children. Social workers can talk about everyday topics, such as sports, hobbies or favorite toys, and play with the child to put them at ease and help them feel more comfortable opening up and answering questions.
3. Patience
Patience is a characteristic that can help you develop a positive relationship with your clients. You may find yourself in trying circumstances from time to time in this career, and remaining patient is essential for building trust and rapport.
You must stay dedicated and connected to your client's issues to determine the underlying cause and identify the best course of action. Avoid making hasty decisions that can negatively affect your client by taking the time to research and evaluate your options.
4. Problem-solving Skills
In social work, you must be able to analyze your clients' personal circumstances and develop realistic and achievable ways of improving them. This is especially important for social workers who are dealing with challenging scenarios, such as aggressive clients and those with strained family dynamics.
Problem-solving techniques can prove useful when social workers are confronted with tricky scenarios that do not have an obvious or easy solution.
The Bottom Line
Social work is about helping others, and it is a profession that requires strong empathy and communication skills. These traits are crucial to success in any field but are particularly important in the field of social work.
Honing your craft requires deliberate practice to gain proficiency in soft skills. You must be able to understand others, communicate clearly, and engage with those around you to be an effective social worker.
Investing your time and effort in developing soft skills is a smart career move because they are useful in any type of job, whether you advance in social work or decide to pursue another path in the future.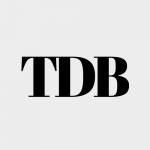 The Daily Buzz combines the pursuit of interesting and intriguing facts with the innate human desire to rank and list things. From stereotypical cat pictures to crazy facts about the universe, every thing is designed to help you kill time in the most efficient manner, all while giving you something to either laugh at or think about!