Image Source: Kotobee Blog
The learning experience platform (LXP) vs. learning management system (LMS) debate is ongoing in talent management technology.
Market growth for both platforms has many learning managers wondering if they've made the correct choice.
If we want to go close to answering that question, we need to start by defining each platform precisely.
What is LMS?
A learning management system (LMS) is a tool used for corporate training and development. It's a system that keeps tabs on all the happenings in and out of the training room, both online and offline.
The administration of a learning management system (LMS) like Performance Pro is essential to employee training since it can help deploy relevant content materials and keep data secured by keeping tabs on who has access to it.
Managers and admins have complete control over everything from the progress of learners and instructors to the content of their courses and the sending of alerts and reports.
Learning management system data can include course completion, assessment results, certifications, and credit hours, but only administrators and managers can choose which data to include in which reports.
There has been a steady improvement in the quality of LMS development services as time has passed. The LMS has undergone a significant upgrade, making it capable of delivering a wide variety of learning materials such as videos, documents, and dynamic online courses.
The essence of the system is the ability to manage the training materials that end users access fully. The system's superior analytics and reporting are the keys to its success. The healthcare sector is just one of many that use learning management systems.
What is LXP?
The term "learning experience platform" (LXP) refers to a specific type of digital learning platform that puts the learner's needs first.
In light of the fact that there is no universally effective approach to education, a learning experience platform (LXP) integrates many instructional strategies, such as social learning and gamification, into a unified environment.
However, an LXP's true value resides in its capacity to stimulate active participation by its learners. Those old, tedious training methods have long since been abandoned. Learning Experience Platforms (LXPs) immerse learners in a dynamic, user-friendly environment that inspires them to advance their education, grow as professionals, and improve the business as a whole.
LMS v/s LXP
Who's in Charge Here?
The LMS administrator manages a learning management system's (LMS) material. It could be a member of the executive team, an HR professional, or a trainer.
This person is responsible for adding courses to the LMS so learners can access them. This individual usually also acts as the system's gatekeeper, vetting and allowing user-submitted content before it goes live.
Until the administrator gives their stamp of approval to a question submitted by a learner, it won't be made public.
Picture this administration as a dam. They manage the volume and pace and withhold information that isn't completely essential.
When it comes to the content presented in a learning management system, the authority rests solely with the administrator.
Conversely, in an LXP, everyone participates in content curation. Anyone from your team, whether your front desk staff or field sales representatives, could make a post.
That's because an LXP's primary function is to aggregate material; in essence, it's a repository for whatever your team decides worthy of sharing.
Corporate Objectives:
There is a wide range of business strategies that each system can accommodate. The healthcare, retail, logistics, transportation, defense, etc. sectors benefit the most from LMS because of the complexity of their solutions.
It's helpful for orientation, formal training, and keeping tabs on legal requirements. LXP, on the other hand, is centered on exchanging knowledge between workers and experts in fields as varied as information technology, tourism, hospitality, and the arts.
What Do Users Learn?
Learning on the LXP and the LMS are two very different beasts. An LMS is a more prescriptive method of education.
Learners access their online learning platforms to complete their required coursework, frequently followed by a final assessment.
The scope of the information will be highly vast, covering either the entire organization or just a certain division. The goal of the LMS is more "getting up to scratch" than "growing your knowledge and prospects." Even though it lacks certain glitz, this is necessary for nearly any company.
This is the perfect environment for a Learning Management System. As a result, learners may quickly absorb the material they need, get back to work, and track their progress.
In particular, LMSs can pair users with compliance-related content. This is crucial in most firms to keep users abreast of evolving legislation, and it is beyond the scope of what an LXP can accomplish.
The LXP, on the other hand, is designed to foster development rather than check-off lists. Learners can find a wealth of resources aimed at helping them excel in their current positions or find new ones.
At times, it might be excessive. LXPs need robust search capabilities, personalized suggestions, a wide variety of content kinds, and a straightforward interface in order to be effective at an enterprise size.
Conclusion
It's crucial for your particular business to let your needs determine the kind of learning platform you pursue because learning platforms aren't universally applicable.
In general, businesses must have mandated training but also want their employees to have self-directed access to resources that support their professional development.
If this describes your business, you should consider making both platforms available to your learners.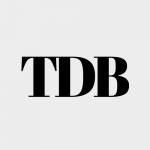 The Daily Buzz combines the pursuit of interesting and intriguing facts with the innate human desire to rank and list things. From stereotypical cat pictures to crazy facts about the universe, every thing is designed to help you kill time in the most efficient manner, all while giving you something to either laugh at or think about!