Contemplate a situation where you are relaxing at home, perhaps reading an interesting article, and all of a sudden, a bright lightning flash through the window, and what follows next is loud cracks of thunder.
Within a blink of an eye, there is power blackout, leaving you in the dark and grimly quiet. What do you do? May be the first thing is to reach out to your hard hat headlamp.
However, if it is a prolonged power outage, you won't use these for the entire time. Here are several ways to light up your rooms when the power goes out
Candles
Candles, more often, are used as first choices when it comes to emergency home lighting. Mostly because they are easy to use, have no expiry date, and easily attainable. However, the open flame poses a risk. If candles are your choice for power outage preparations, always ensure to place them on proper non-flammable holders. Candles made of beeswax are more expensive, but they burn hotter and last for a long time than any soy or paraffin candles.
Flashlights
Most people have flashlights somewhere, but the obvious question is, are they in good condition? If your flashlight uses batteries, keep checking the status of the cells. They drain over time. Also, if the flashlight or the batteries are old, the flashlight may not shine bright hence not reliable. LED flashlights are suitable for several purposes, and they are bright enough and comfortable to store by the door, in a drawer, or by the bed.
Headlamps
Headlamp or hard hat lights are perfect solutions if you need a flashlight, and both hands are in use. You can also leave your hard hat headlamp off and use it when you go to an unlighted room.
Kerosene Lamps
Most of these are old school, but impressive light sources, an example is the hurricane lanterns. Since they have open flame, care is needed when using them. They give more heat than candles, though they release more carbon dioxide.
Propane Lamps
These lamps give good light. They are mostly used for camping as well as in power outages. The only danger with propane lamps is high oxygen use and high heat output. It is only suitable in a well-ventilated area or outside. You also need to have extra propane bottles for extended lighting.
Rechargeable Lights
They are great for short term power outages. No batteries are needed. You plug them in to charge them up. Another good option is the rechargeable spotlight. These spotlights come with an option for a recharging dock or a rechargeable battery. They are handy if you have a circumference to check or other chores. With frequent use, they may last for two years, and shining bright or longer if not frequently used. Some of the rechargeable lights also serve as automatic emergency nightlights.
Solar Indoor Lamps
Some lamps are single others have duo charging options. Duo solar lamps can charge using a dynamo or with sunlight. Some of these duo solar lamps have ports to charge your phone. If you don't like the dynamo, many solar lamps work well alone. Depending on the type of lamp, they last for many hours and are brighter than an oil lamp.
Solar Outdoor Lamps
Outdoor solar lamps and portable power stations are a reliable option for power outage use or emergency. During summer, most can last for 6 to 8 hours and possibly at least 4 hours during winter. Although they are applicable outside, they can be moved inside when you need extra light.
Glow Sticks
These sticks are one way you can keep children having fun during a power outage. These sticks are reasonably inexpensive, fun, and long-lasting. To have enough light, they can be tied to clothing or propped in corners. Also, you can use glow necklaces, bracelets, etc. Glow sticks can provide enough light to read by but this is dependent on the color.
To sum up, the above light sources may be a valuable resource when you get left in the dark and need some light. Some options are more sustainable than others. The power outage may last a few hours or several months. Consider short-term solutions for brief power outages and plan more sustainable options in the event of an extended power outage.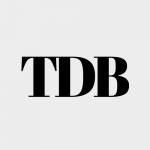 The Daily Buzz combines the pursuit of interesting and intriguing facts with the innate human desire to rank and list things. From stereotypical cat pictures to crazy facts about the universe, every thing is designed to help you kill time in the most efficient manner, all while giving you something to either laugh at or think about!