Program managers play a critical role in driving change within organizations. Their ability to lead cross-functional teams, communicate effectively, and manage complex projects is essential for achieving strategic objectives and delivering successful outcomes. In this blog post, we will explore the impact of programme managers on organizational success.
Identifying Change Opportunities Effectively
Effective identification of change opportunities involves a thorough analysis of the current state of the organization, including its strengths and weaknesses, as well as external factors that may impact its future success. Program managers must also consider the organization's culture and the potential impact of change on employees and stakeholders.
By analyzing these factors, programme managers can identify opportunities for change that align with the organization's goals and objectives, and develop effective plans to implement them. Successful identification of change opportunities is a crucial step in leading organizational change and can have a significant impact on the overall success of the organization.
Developing a Change Management Strategy
Program managers play a pivotal role in leading change efforts and must develop a comprehensive plan to guide the organization through the transition. The change management strategy should begin with a clear understanding of the organization's current state and what needs to be accomplished to achieve the desired outcome. The strategy should outline the steps necessary to implement the change, including identifying key stakeholders and establishing a communication plan.
Program managers must also assess potential risks and develop contingency plans to mitigate any issues that may arise. By developing a robust change management strategy, programme managers can effectively lead organizational change and achieve long-term success.
Engaging Stakeholders to Ensure Buy-in
Program managers must ensure that stakeholders are actively involved in the change process to ensure their buy-in. This requires building relationships with stakeholders, understanding their needs, and involving them in decision-making. Program managers should establish a clear communication plan, which includes regular updates, feedback sessions, and stakeholder engagement activities.
By involving stakeholders in the change process, program managers can gain valuable insights and support, which can help overcome resistance to change. Ultimately, the success of any change initiative hinges on the support of stakeholders, and programme managers must actively engage with them to ensure the buy-in necessary for success.
Providing Support to Change Initiatives
In order to effectively lead change, program managers must encourage and motivate employees to embrace new ideas and adapt to different ways of doing things. This requires a deep understanding of the challenges and barriers that employees may face during the change process.
By providing ongoing support, program managers can help employees navigate these challenges and overcome resistance to change. This support can take many forms, including training, coaching, mentoring, and communication. Program managers who provide effective support are more likely to see successful change initiatives and achieve organizational success.
Measuring and Evaluating Programme Effectiveness
This involves establishing clear performance metrics and tracking progress toward achieving them. Program managers should collect both quantitative and qualitative data to gain a comprehensive understanding of the effectiveness of their programs. By analyzing data, program managers can identify areas for improvement, make necessary adjustments, and demonstrate the impact of the program to stakeholders.
It is important to involve stakeholders in the evaluation process to ensure that the program is aligned with their needs and expectations. Continuous evaluation and improvement of program effectiveness can lead to enhanced outcomes and increased organizational success.
Conclusion
Program managers play a critical role in driving organizational success through effective leadership, strategic planning, and change management. By understanding the importance of stakeholder engagement, communication, and risk management, program managers can navigate complex projects and deliver outcomes that meet organizational objectives.
Through their expertise and dedication, program managers can lead change and drive innovation within their organizations, ultimately contributing to long-term success. As organizations continue to face new challenges and opportunities, the role of program managers will only become more critical in shaping the future of work.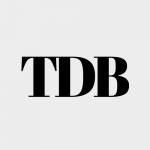 The Daily Buzz combines the pursuit of interesting and intriguing facts with the innate human desire to rank and list things. From stereotypical cat pictures to crazy facts about the universe, every thing is designed to help you kill time in the most efficient manner, all while giving you something to either laugh at or think about!