Technology is rapidly advancing in the era of digital transformation, and software plays a crucial role in every business aspect today. Custom software development is becoming increasingly prominent among businesses of all sizes. As a business owner, the decision to move from generic to custom software can be intimidating. You may wonder what benefits custom software development offers your business or how it can impact your company's bottom line. Here, we'll discuss the top nine benefits of custom software development.
What is Custom Software Development Service?
Custom software development is the development cycle of creating, deploying, and maintaining a unique software product or system for a specific set of users, functions, or organizations. Unlike commercial off-the-shelf software (COTS) that is readily available in the market for general use, tailor-made software is designed to serve unique business needs and goals.
It involves several steps, including:
Requirement Gathering: This is the first step where engineers understand the requirements of the client.
Design: Based on the requirements, a design is created that gives a blueprint of how the software will work and what it will look like.
Development: This is the phase where the actual coding and programming happens. The software is built according to the design plan.
Testing: Before the software is delivered, it's thoroughly tested to ensure it's working as expected and is free of bugs.
Deployment: The software is installed on the client's systems after testing.
Maintenance: Post-deployment, any issues or modifications are taken care of in the maintenance phase.
Top Benefits of Custom Software Development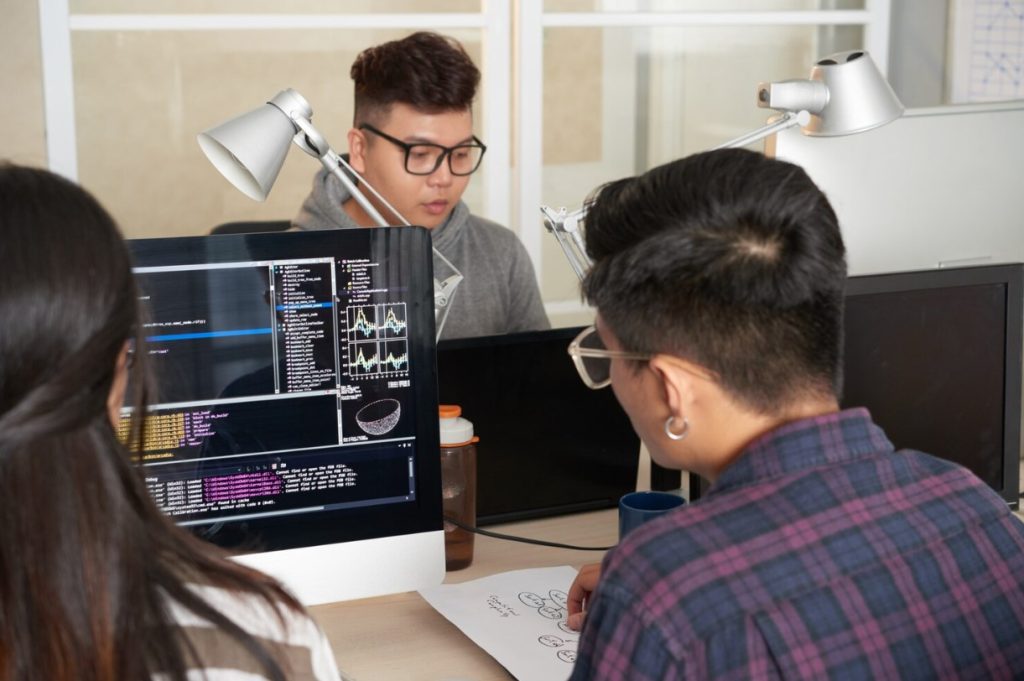 As businesses continue to grow, their software needs also become more complex. While off-the-shelf software may be sufficient for smaller businesses, larger enterprises increasingly require customized solutions to meet their specific requirements. This is where custom software development comes in and proves to be useful. Here are the advantages of utilizing custom software development services.
Personalized Software Solutions
In the realm of business, one size does not fit all. Every company has its unique processes, methodologies, and workflows that distinguish it from others. This is where custom software comes into play. Unlike off-the-shelf solutions that offer generic features for a wide audience, custom software is meticulously crafted to align with the specific needs and requirements of your business. It is like a tailor-made suit, designed and stitched to fit your organization perfectly, embracing its particular preferences and expectations in a way that standard, ready-made software cannot.
Cost-Effectiveness in the Long-Run
Custom software may seem like a substantial investment at first glance. However, when you delve into the long-term implications, the picture changes significantly. Unlike standard software that may require frequent modifications or additional licenses, custom software is a one-time investment tailored to your specific business needs. Over time, this results in significant savings, making custom software not just a luxury but a cost-effective choice for businesses.
Increased Reliability and High-Security Level
When it comes to security and reliability, custom software stands head and shoulders above its standard counterparts. As it's exclusive to your business, it narrows down the user group, thereby reducing the risk of vulnerabilities and cyber threats. Moreover, it allows businesses to implement their own stringent security measures, fortifying the system from potential breaches.
Ongoing Technical Support and Maintenance
Another major advantage of custom software is the dedicated technical support that comes along. The same team that developed the software will be at your disposal for consistent maintenance and support. They understand the ins and outs of the system, ensuring seamless operations and quick resolution of any issues that may arise.
Flexibility and Scalability
Businesses evolve over time, and so do their needs. Custom software is inherently flexible and scalable, capable of growing and adapting as your business expands. It can accommodate new features, changes, or even major overhauls as per the evolving business landscape, offering a level of agility that generic software can't match.
Easy to Integrate Into The Company Workflow
Custom software is designed to keep your company's existing systems and workflows in mind. As such, it can be seamlessly integrated into your business ecosystem, ensuring smooth operations and efficient workflow. This eliminates the need for drastic changes in your current processes, making the transition smoother and more manageable.
Uniqueness and Innovative Product
Custom software offers a unique solution exclusive to your business. This uniqueness not only distinguishes your company from competitors but also paves the way for innovative problem-solving approaches and customer service strategies. With custom software, you're not just buying a product; you're investing in an innovative tool that can redefine how you do business.
Improved Productivity
Efficiency is the key to productivity, and custom software excels at that. By automating repetitive tasks, minimizing errors, and streamlining operations it drastically improves operational efficiency. This, in turn, boosts productivity, enabling your team to focus on more strategic, value-adding tasks.
Competitive Advantage and Increased ROI
Custom software is more than just a tool; it's a strategic investment that can give you a competitive edge. Tailored to your specific needs, it offers functionalities and features that generic solutions cannot match, setting you apart from the competition. While the upfront costs may be higher, the return on investment (ROI) is significantly greater due to increased efficiency and productivity, making it a worthwhile investment in the long run.
Wealthy Talent Pool
Custom software services are the way of choice to get out of the borders and overcome the shortage of tech professionals by hiring experts from any part of the world. The custom software development industry offers a rich talent pool of skilled and experienced professionals who can create tailored solutions that align with your business needs. With a wide range of expertise, businesses can choose the right team to develop cutting-edge solutions that cater to their specific requirements.
Last Notes
Custom software development offers a package of benefits that can revolutionize the way your business operates. By providing personalized solutions, ensuring high-security levels and flexibility, offering dedicated support and maintenance, and fostering innovation, it's an investment that holds significant potential for companies to stay ahead in today's competitive landscape. So, if you want to unlock your company's full potential, consider investing in custom software development services today. The benefits are endless, and the results will speak for themselves. Don't get left behind – embrace customization and unlock new possibilities for your business. With custom software, the sky's the limit. So why settle for generic when you can have a tailor-made solution that fits perfectly with your unique business needs? Keep innovating, keep growing, and keep ahead of the competition with custom software development.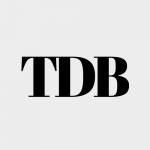 The Daily Buzz combines the pursuit of interesting and intriguing facts with the innate human desire to rank and list things. From stereotypical cat pictures to crazy facts about the universe, every thing is designed to help you kill time in the most efficient manner, all while giving you something to either laugh at or think about!