Are you looking for a high-paying job but cannot afford to get a four-year college degree for some reason? Or are you still a student and want to make enough money to pay your tuition?
In the modern world of computers and technology, there are innumerable ways to get a job and earn money with the help of skills you possess.
Many jobs and positions related to IT (information technology) require you to be skilled and experienced rather than a degree holder.
If you have the knowledge and experience of computers if you are willing to get trained by professionals and polish your skills, and if you are well acquainted with technology, you may find abundant opportunities to build a career out of it.
A Brief Insight Into Information Technology
Information technology is basically the use of computers and networking to create, store, collect, retrieve, protect and secure electronic data and information.
It is not the same as the use of computers for personal or entertainment purposes. Information technology is rather linked to the field of business and administration.
It helps people to improve their performance and successfully meet their objectives.
Many IT companies prioritize practical experience over academic education, because of which, for most computer science jobs no degree is required.
However, you must have complete knowledge of the technicalities and be trained enough to get your foot into the IT industry.
Coding Bootcamp and related training programs can help you learn all the basic skills to get an IT job.
IT companies, for that reason, have started to provide free training courses and training programs to polish the candidates' skills.
The following is a list of the career opportunities in the field of IT that one can opt for even with no college degree in hand.
1. Network Engineer
A Network Engineer builds and provides solutions to stabilize and improve an existing network connection or implement new network ideas and solutions to improve the overall network quality.
A Network Engineer must be well acquainted with the basic operating systems, programming language, networking design, cloud computing, firewall, troubleshooting, and computer hardware.
According to an estimate, the average income of a Network Engineer is about $85,841 per year.
2. Graphic Designer
A Graphic Designer is responsible for designing layouts of applications or websites with the help of computer software.
Their job is to inspire, attract and inform the audience through visual representations such as advertisements, banners, and brochures.
A Graphic Designer must have good communication skills, which are required to understand the client's needs and create the best possible product that the client aims for.
Creativity is one of the most fundamental skills desired for this job. One needs to be creative enough to merge several components into one final design effortlessly.
Typographical skills are likewise very important, as they make the text more legible, visually appealing, and easy to understand.
According to a survey conducted in 2020 by BLS, the average earning of a graphic designer was around $53,380 per year.
3. Computer System Analyst
A Computer System Analyst analyses and supports business efforts using information technology.
They collect and analyze data, identify the issues and deficiencies an organization needs to improve and develop the changes that must be made.
They design new modified systems to implement the recommended changes and then train others to use those systems.
A Computer System Analyst must have good knowledge of programming languages. They also should be trained well enough to know how information technology can help improve business performance.
According to Glassdoor, a Computer System Analyst makes around $77,553 annually.
4. Computer Repair Technician
A Computer Repair Technician helps install computer software and hardware. They also evaluate, detect, and repair different computer and network issues.
A Computer Repair Technician must know how a computer operates and how to collect data and information required to diagnose and solve the issues.
They must be patient and considerate enough to understand the clients' concerns. Decision-making and problem-solving skills are one of the main requirements for this job.
According to Glassdoor, the average earning capability of a Computer Repair Technician is around $39,333 per year.
5. Cybersecurity Analyst
This position may require a degree, but having ample experience may open the gates to a bright career even without a degree.
A Cybersecurity Analyst is a highly trained professional who works to protect the security of a network and IT infrastructure.
Due to the increase in the rate of cybercrime, Cybersecurity Analysts are in high demand.
Their job is to understand the nature of cybercrime and cyberattacks, and they are responsible for protecting the networks and companies from attacks and malware.
You must know how intrusion software detects suspicious activity or security threats.
On average, a cybersecurity analyst earns about $91000 per year.
6. Web Developer
A Web Developer's job is to create and maintain websites. They are responsible for all the technical aspects of a website, including its performance and speed.
They measure the capacity of a website as to how much traffic it can handle.
A Web Developer must have strong literacy skills, creative skills, communication and problem-solving skills, and knowledge of niche audiences.
He is expected to listen to the client and pay attention to every detail.
A web developer must also be well acquainted with programming languages like Java, HTML, and CSS, making adding complicated details to the websites possible.
According to skull crush, a Web Developer makes an average of $61,000 annually.
7. Database Manager
A Database Manager must compile and maintain an organization's data in a systemized and organized manner.
He is expected to secure an organization's data by enforcing security programs to prevent it from getting misused. Moreover, he helps the users get information when needed.
A Database Manager must have excellent problem-solving skills. He should be well aware of the database technologies and be able to troubleshoot hardware and software issues efficiently.
According to Glassdoor, the average salary of a database manager is approximately $63,261 per year.
Conclusion
You can exploit numerous opportunities using your skills, expertise, and experience in information technology.
Possibilities are endless, and without wasting time, it would be an effective strategy to undertake a short course to get one foot through the door and into the IT world.
One must opt for the best possible career instead of stressing over a four-year college degree that not everyone can afford.
If you are willing to give your all, the doors to a successful career are wide open for you.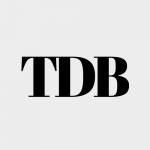 The Daily Buzz combines the pursuit of interesting and intriguing facts with the innate human desire to rank and list things. From stereotypical cat pictures to crazy facts about the universe, every thing is designed to help you kill time in the most efficient manner, all while giving you something to either laugh at or think about!