Tracking someone's location is often thought of as a tricky subject, as there are complex legal and ethical issues associated with this subject.
Most of the time, location tracking is used for safety purposes so families and loved ones can keep an eye on each other's whereabouts. However, some individuals may be wondering if it is legal to track someone without them knowing about it, such as in the case of suspected adultery.
Our article helps you understand the legalities behind tracking someone's location and when you might find yourself dealing with potential location-tracking issues. We also answer some important questions that will help you understand more about location tracking.
Reasons for Location Tracking
There are plenty of valid reasons why someone may want to track the location of another person. We list the most common reasons for location tracking below:
Parents often track their children, especially underage children, to ensure they are not in danger and are where they are supposed to be.
Friends and romantic partners may track each other's locations to stay informed of each other's whereabouts and safety, especially on nights out or stay in unfamiliar areas.
Children may track their parents' location if they are concerned about their parent's health and safety; location tracking can be used to keep an eye on their whereabouts.
It's important to note that there are plenty of personal reasons connected to location tracking. Our list isn't comprehensive, but as long as you aren't considering location tracking for the wrong reasons (such as harassment), your location tracking reasons are valid.
The Legalities Behind Location Tracking
Location tracking is a sensitive subject and while many people use location tracking for safety or peace of mind, it can be used for more sinister activities. It's important to understand the legalities behind location tracking so you know what may or may not be acceptable when considering this activity.
When Location Tracking Is Legal
In general, location tracking is legal when the device you are tracking is authorized or registered in your name. This means that parents can legally track their children without their children knowing about it as long as they purchased and officially own the device that their children use.
However, if the child purchased a device with their own money and had it registered in their name, a parent installing a location tracking device or app without the child's knowledge could be considered illegal.
It's important to note that when it comes to underage children, parents are able to utilize tracking apps or software without the child's knowledge as a part of parental control.
When Location Tracking Is Illegal
If you are considering tracking your partner or significant other, this may be illegal depending on the device you are utilizing. If you wish to track activities on a shared device, such as a laptop, this may be considered legal. However, if you are attempting to install tracking apps or software on your partner's phone or another device without them knowing, this could have legal consequences.
Only law enforcement agencies may track someone's devices or even their car without informing the individual of their tracking activities. This is because law enforcement will often have to progress through legal procedures and obtain warrants to conduct these activities. The invasion of privacy is typically granted for cases like criminal investigations and the pursuit of a criminal suspect.
To avoid legal issues and potential problems if your tracking activities are discovered by the person in question, always ask for consent before attempting to track someone's location. That may not be possible depending on the situation you are trying to utilize location tracking in, such as keeping an eye on your children or trying to figure out if your partner is cheating on you.
If there are concerns about the potential legality of you tracking someone's location, it's a good idea to try an alternative method to find the information you need.
How Can I Legally Track a Location?
Legally tracking a location doesn't need to be a difficult process. Your first step should be informing the person you are wishing to track that you will be keeping an eye on their location. This avoids any potential issues with secret location tracking or legal problems.
Great options for legal location tracking include using a reputable app life 360, enabling shared locations via iPhone or Android software, or having the person you are tracking send you a GPS pin of their location every so often.
You may also want to use reverse address lookups, like this one, to find more information about the places that the person you are tracking visits, as this can give you vital details about how and where the person is spending their time.
Another option for double-checking someone's location after they have returned home is looking through their device history. Check their maps app to find out any locations they may have used navigation services to access while out of the home.
Can I Turn Off My Device's Location Services?
If you are worried about being tracked or if you wish to keep your location more private, you can turn off your device's location services. This process differs in specifics depending on whether you utilize smartphones and other devices with Apple software or Android software, but the general steps are the same.
To turn off the location services on your device follow this process:
Find the settings icon on your phone, computer, or another device
Tap or click on the "Privacy" option
Navigate to the option for "location services"
Follow the instructions to tap or click shared location services to the "off" position
Keep in mind that you may need to have your password, pin, or other identity verification method handy before your device lets you complete this activity. Search instructions for your specific device online if you are having trouble finding the location settings option.
What Are the Consequences of Illegal Location Tracking?
The specific consequences of illegal location tracking vary depending on the type of offense, the situation, and the laws in the jurisdiction where the illegal location tracking took place.
Many states have laws that describe consequences such as jail time, fines, and probation. Other laws may define illegal location tracking as a misdemeanor or a felony depending on the circumstances it occurred in.
In general, if you are caught illegally tracking someone's location and charges are pursued against you, you can expect to deal with a court case, potential jail time, possible fines, and a permanent mark on your record.
Avoiding Location Tracking Scams
If you are attempting to track someone's location legally and are looking for the best way to do this, you should note that it's very easy to accidentally fall into a location-tracking scam.
Many websites or apps and software advertise easy location tracking and encourage you to put information such as your phone number or email into the site to gain access to their location history. This is not possible. You cannot track someone's location from a phone number or email alone, and these websites are designed to gather as much personal information from you as possible.
In the case of apps or software that must be downloaded, only utilize apps that are reputable and have plenty of positive reviews. Downloading software or apps that look good but don't have a lot of feedback may result in you accidentally installing viruses or other software on your devices that aims to collect your data and leave you a victim of fraud.
Gathering the Information You Need the Legal Way
Location tracking is a sensitive subject, and while many people may have valid reasons for wanting to track someone's location, it's important to keep in mind the legalities of this issue. You cannot track someone's location without them knowing about it, nor is it legal to install software and apps that track someone's location without their consent. The only exception to this rule would be in the case of parents tracking their underage children.
Always err on the side of caution and pursue legal ways to gather the information you need in addition to simply asking for consent to track someone's location. As long as you have a valid reason, such as safety or peace of mind, location tracking shouldn't be a major issue between you and others.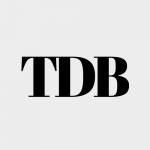 The Daily Buzz combines the pursuit of interesting and intriguing facts with the innate human desire to rank and list things. From stereotypical cat pictures to crazy facts about the universe, every thing is designed to help you kill time in the most efficient manner, all while giving you something to either laugh at or think about!