Indoor waterfalls are a stunning addition to any home or office space, creating an atmosphere of elegance and tranquility. These water features can transform an ordinary room into a serene oasis, providing numerous benefits for both the mind and body. In this article, we'll explore the various types of indoor waterfalls, the advantages they offer, and how to choose the perfect waterfall for your space.
The Beauty of Indoor Waterfalls
Indoor waterfalls come in a variety of styles and designs, from sleek and modern to rustic and natural. They can be made from materials such as glass, stone, metal, and even acrylic, allowing them to seamlessly blend with any décor. The soothing sound of flowing water provides an instant sense of calm and relaxation, making indoor waterfalls a popular choice for those looking to create a peaceful environment.
1. Wall-Mounted Waterfalls
Wall-mounted waterfalls are a popular choice for those with limited floor space or who prefer a more minimalist appearance. These water features are typically installed directly onto a wall, with water cascading down a flat surface such as glass, metal, or stone. Wall-mounted waterfalls can be customized to fit any size wall, making them a versatile option for various room sizes.
2. Floor-Standing Waterfalls
Floor-standing waterfalls are freestanding units that can be placed anywhere in a room, making them a flexible choice for those who want to move their water feature around or change its location. These waterfalls often feature a basin at the bottom to collect water, which is then recirculated back to the top of the waterfall using a pump. Floor-standing waterfalls can be made from a wide range of materials and come in various sizes, allowing you to find the perfect fit for your space.
3. Tabletop Waterfalls
Tabletop waterfalls are small, portable water features that can be placed on a table, desk, or countertop. These compact waterfalls are perfect for those who want to add a touch of serenity to their workspace or living area without taking up too much space. Tabletop waterfalls typically consist of a small basin and a decorative element, such as a rock or statue, over which water flows.
Benefits of Indoor Waterfalls
Indoor waterfalls offer numerous advantages, from improving air quality to enhancing the overall ambiance of a space. Here are some of the key benefits of incorporating an indoor waterfall into your home or office:
1. Improved Air Quality
Indoor waterfalls act as natural air purifiers, helping to remove dust, allergens, and other airborne particles from the air. As water flows over the surface of the waterfall, it attracts and traps these particles, leaving the surrounding air cleaner and fresher. Additionally, indoor waterfalls can help to increase humidity levels in dry environments, providing a more comfortable atmosphere for those with allergies or respiratory issues.
2. Reduced Stress and Anxiety
The soothing sound of flowing water has been proven to have a calming effect on the mind, reducing stress and anxiety levels. Incorporating an indoor waterfall into your living or working space can create a peaceful environment that promotes relaxation and mental well-being. The sight of flowing water can also have a calming effect, providing a visual focal point that encourages mindfulness and meditation.
3. Enhanced Aesthetics
Indoor waterfalls are a beautiful and eye-catching addition to any space, adding a touch of elegance and sophistication. They can serve as a stunning focal point, drawing attention and sparking conversation among guests. The various materials and designs available allow you to choose a waterfall that complements your existing décor, creating a harmonious and visually appealing environment.
Choosing the Perfect Indoor Waterfall
When selecting an indoor waterfall for your home or office, there are several factors to consider, including size, material, and style. Here are some tips to help you choose the perfect waterfall for your space:
Consider your available space: Measure the area where you plan to place your indoor waterfall and choose a design that will fit comfortably within that space. Be sure to account for any additional space needed for installation or maintenance.

Choose a material that complements your décor: Indoor waterfalls are available in a variety of materials, such as glass, stone, metal, and acrylic. Select a material that will blend seamlessly with your existing furnishings and color palette.

Select a style that reflects your personal taste: With so many designs and styles available, you can easily find an indoor waterfall that suits your aesthetic preferences. Consider whether you prefer a modern, minimalist look or a more rustic, natural appearance when choosing your waterfall.

Consider maintenance requirements: All indoor waterfalls require some level of maintenance, such as cleaning the pump and removing debris from the water. Be sure to choose a waterfall that has easily accessible components, making maintenance tasks more manageable.
Customizing Your Indoor Waterfall
One of the most appealing aspects of indoor waterfalls is the ability to customize them to suit your personal taste and preferences. There are several ways you can personalize your waterfall, making it a unique and captivating element in your space.
1. Lighting Options
Adding lighting to your indoor waterfall can dramatically enhance its appearance, creating a mesmerizing interplay between light and water. LED lights are a popular choice for illuminating water features, as they are energy-efficient and available in various colors and brightness levels. You can choose to have a single-color light or opt for color-changing lights that create a dynamic visual display.
2. Incorporating Natural Elements
Integrating natural elements into your indoor waterfall can create a more organic and harmonious look. Consider using materials such as natural stones, pebbles, or driftwood to enhance the appearance of your waterfall. Additionally, you can incorporate live plants around the waterfall, creating a lush, verdant environment that further promotes relaxation and serenity.
Caring for Your Indoor Waterfall
Proper care and maintenance are essential to ensuring the longevity and optimal performance of your indoor waterfall. Here are some key tips for maintaining your water feature:
1. Regular Cleaning
To keep your indoor waterfall looking its best, be sure to clean it regularly. This includes wiping down the surface of the waterfall to remove any buildup of mineral deposits or algae, as well as cleaning the pump and tubing to ensure proper water flow. It's also essential to change the water periodically to maintain its clarity and prevent the growth of bacteria.
2. Monitoring Water Levels
Maintaining the appropriate water level in your indoor waterfall is crucial for its operation. If the water level drops too low, the pump may become damaged or stop functioning altogether. Be sure to check the water level regularly and add water as needed to keep the pump fully submerged.
3. Choosing the Right Water
The type of water you use in your indoor waterfall can impact its performance and maintenance requirements. It's generally recommended to use distilled or purified water, as these options have fewer minerals and impurities that can cause buildup and discoloration. Avoid using tap water, as it may contain chemicals such as chlorine or fluoride that can damage the pump and other components.
Conclusion
Indoor waterfalls are a striking statement of elegance and tranquility, providing numerous benefits such as improved air quality, reduced stress, and enhanced aesthetics. By carefully considering factors such as size, material, and style, you can select the perfect indoor waterfall for your home or office, creating a serene oasis that promotes relaxation and well-being.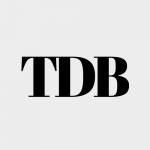 The Daily Buzz combines the pursuit of interesting and intriguing facts with the innate human desire to rank and list things. From stereotypical cat pictures to crazy facts about the universe, every thing is designed to help you kill time in the most efficient manner, all while giving you something to either laugh at or think about!