Chronic health conditions can significantly impact a person's quality of life. Whether it's diabetes, hypertension, or a respiratory ailment, managing these conditions effectively is crucial. In recent years, advancements in healthcare technology have made it easier than ever to monitor and manage chronic conditions from the comfort of your own home. This is where health testing at home comes into play, providing individuals with the tools they need to take charge of their health and improve their overall well-being.
The Rise of Health Testing at Home
Health testing at home has gained traction as a convenient and empowering way for individuals to manage chronic conditions. In areas where healthcare access and quality are top priorities, home testing has become an invaluable resource for many.
Convenience and Accessibility
One of the most significant advantages of home testing is its convenience. Instead of making frequent trips to healthcare facilities for check-ups and lab tests, individuals can perform essential tests in the comfort of their homes. This eliminates the need to travel, wait in queues, and disrupt daily routines, making it a game-changer for those with chronic conditions.
Regular Monitoring for Better Outcomes
For people living with chronic conditions, regular monitoring is key to maintaining stable health. Home testing kits offer a way to keep tabs on vital parameters such as blood sugar levels, blood pressure, or lung function. By tracking these metrics consistently, individuals can identify trends and deviations early, allowing for timely interventions and adjustments in their treatment plans.
Empowering Individuals
Home testing not only provides valuable data but also empowers individuals to take a more active role in managing their health. It encourages self-awareness and helps individuals understand how their lifestyle choices and medication adherence affect their condition. Armed with this knowledge, they can make informed decisions that positively impact their health and quality of life.
Enhancing Communication with Healthcare Providers
Health testing at home is not a replacement for professional medical advice and care. Instead, it complements traditional healthcare by fostering better communication between patients and their healthcare providers. Patients can share their home test results with their doctors, facilitating more informed discussions and treatment adjustments during virtual or in-person appointments.
The Range of Home Testing Options
The availability of home testing options continues to expand. Today, there are home testing kits for various chronic conditions, including:
Diabetes: Home glucose monitors allow individuals to check their blood sugar levels regularly. Some devices even sync with smartphone apps to track trends over time.
Hypertension: Digital blood pressure monitors provide accurate readings, helping individuals manage high blood pressure effectively.
Respiratory conditions: Home spirometers enable those with respiratory conditions like asthma or chronic obstructive pulmonary disease (COPD) to measure their lung function at home.
Heart health: Some ECG devices can capture and transmit electrocardiogram data to healthcare providers, aiding in the management of heart-related conditions.
Cholesterol levels: Home cholesterol test kits allow individuals to monitor their lipid profiles conveniently.
Considerations for Home Testing
While home testing offers numerous benefits, individuals should approach it with some considerations in mind:
Accuracy: Choose reliable testing kits from reputable brands to ensure accurate results.
Consultation: Always consult with a healthcare professional about your home test results and treatment plans.
Data security: Be mindful of the security of your health data when using digital home testing devices or apps.
Regular calibration: Maintain and calibrate your testing equipment as recommended to ensure accuracy.
Health testing at home is a promising avenue for improving the quality of life for individuals managing chronic conditions. It offers convenience, regular monitoring, empowerment, and enhanced communication with healthcare providers. While it's not a replacement for traditional medical care, it can be a valuable tool in managing chronic conditions effectively and proactively. As the healthcare landscape continues to evolve, embracing home testing can be a significant step toward achieving better health and a higher quality of life.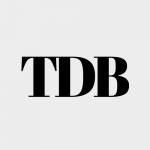 The Daily Buzz combines the pursuit of interesting and intriguing facts with the innate human desire to rank and list things. From stereotypical cat pictures to crazy facts about the universe, every thing is designed to help you kill time in the most efficient manner, all while giving you something to either laugh at or think about!