As a business owner, it's your duty and responsibility to look for ways to improve financial intelligence, enhance operational efficiency, and ensure peace of mind throughout your business operations.
Fortunately, business process automation can help make all of these business aspirations come true. However, the catch is that you will have to use the right tools.
Today's trends no longer involve using a single financial tool to make the most of your business operations.
Instead, you should be using multiple reliable applications, allowing them to worth as one cohesive unit and synchronize all of your data and processes, forming a single, progressive platform.
By doing so, you will boost your entire bottom line and pave the way towards a brighter and more successful, and profitable present and future.
In this respect, a premier accounting services outsourcing finder in the US, by the name of
"Ageras" can help you get access to some of the certified and qualified accountancy firms
and professionals that offer all kinds of services. You also receive an accountant quote from
top 3 service providers in your local region, and choose anyone that best matches your job
role.
To help you with your journey towards business success, here are our top ten picks of functions and tools that can potentially enhance your company's financial systems through the use of automated applications:
1. Gathering Data
Automation tools can help retrieve essential data for you by means of OCR (optical character recognition). This app allows you to enter information automatically into your accounting system.
It's a modern and futuristic feature, but it's pretty standard in today's business trends. This technology is common today and used by multiple medium to large-sized businesses.
It's mainly used by way of tools such as HubDoc's FetchIt software or QuickBooks.
2. Bills Payment
According to bills.com, syncing bill payments with QuickBooks or other similar platforms will enable businesses to cut bill payment time by half. In addition, the average small business spends about $12 to pay bills.
By using bill.com to pay bills online, the average cost to pay bills will be slashed to around $1.50. Bill.com and other similar platforms can help automate bookkeeping and make life easier.
So, make sure you take advantage of this innovative approach to bill payment.
3. Time Tracking
Thanks to technological advancement over the years, businesses cannot track time easily, even if it's not a necessary item that's charged to the client.
By monitoring time more efficiently, companies can use the time to drive labor cost allocation.
That way, employees are now paid more accurately for the time they put into their work. This approach works well for both employer and employee.
4. Expense Management
Save money and time by not having to create and authorize spreadsheets manually. By automating your spreadsheet creation, you can speed up the approval process while eliminating duplicate data entry.
Just imagine automation with the ability to memorize your company's unique expense management policies. In addition, it also determines which expenses need a review from your managers and which can get automatic approval.
Expensify is an excellent example of a tool that can help automate your spreadsheet creation, verification, and approval.
5. Distribution and Management
The latest legislation has led to significant changes in 1099 reporting requirements. Tax requirements, in particular, are ever-changing.
They can also lead to big penalties if you don't handle them properly. On the other hand, online tools allow you to stay compliant with these requirements without overburdening your staff with all of these updates and changes.
For more information about automating your distribution and management duties, visit track1099.com.
6. Invoice Management
In today's business trend, automated invoicing is crucial. It helps eliminate potential mistakes and errors that people tend to commit when doing manual invoicing.
It also shaves a ton of time off of your accounting department's monthly tasks.
From invoice creation to sending them via email to their respective recipients, you can ensure that your company gets to bill and collect the money it earned in the fastest and most efficient way possible
7. Collections
Lower your day sales outstanding (DSO) and close in on your revenue cycle by knowing which bills are exceptional and who still owes you money by reviewing everything you need to review in a single dashboard.
When all of your outstanding accounts receivable are live on a single platform, you can quickly check-in with debtors. This feature allows your accounting team to touch base with them on a more personalized level.
And, if needed, you can also ensure your company collects the money it earned.
8. Sales Tax Reporting
Your business can face huge penalties if you get your taxes wrong.
Automation for reporting sales tax will not only save time but can also save your business from monetary implications and other penalties involved when committing errors with your tax reporting.
Finding and using the best tools for this type of automation will depend on your type of business.
9. Paperwork Automation and Management
Nowadays, you can now import all of your financial documents and export them into data that you can use by using paperwork automation and management tools like Hubdoc.com.
All you need to do is upload receipts that get converted into digital files and ready for export.
Shorten the time needed to move an invoice, bill, or receipt into your system when the data is required. You can use a tool like Receipt Bank to automate this process.
10. Report Management
Report management gives business owners like you the financial data and information you need to make better and more informed decisions that will improve business operations.
To produce management reports consistently and reliably, you will need all the automation you need from the ones mentioned above.
Doing so will feed these reports monthly or depending on the frequency that you need them.
Wrapping Up
Keep in mind that it's not about how many tools you can get but more about the power of the apps you choose to work together. For example, you can pick up Hubdoc to manage your financial paperwork.
Then you can feed expenses to an app like Expensify, which will then send what needs to get paid to bill.com. Another great example is how Intuit works with TSheets to automate labor cost allocation and more.
Just make sure that the automation tools you use to make your business operations more fluid work and complement each other effectively and efficiently.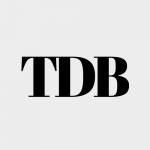 The Daily Buzz combines the pursuit of interesting and intriguing facts with the innate human desire to rank and list things. From stereotypical cat pictures to crazy facts about the universe, every thing is designed to help you kill time in the most efficient manner, all while giving you something to either laugh at or think about!