The recent pandemic has pushed many people out of their 9-to-5 jobs towards entrepreneurial ventures, inspiring people to get creative to make ends meet.
As people started turning long-lost passions into side hustles, the food business industry saw a big surge, especially in mobile businesses.
New food business ideas were popping up every week, with everything from sourdough food carts to gelato on wheels.
Not only is this a great option for quick income, but it has a relatively low start-up and operational cost, perfect for anyone looking to make some extra cash on the side.
In fact, many of these food cart ideas don't even require a motor vehicle—they can be done as a standalone food cart for sale or bike attachment.
While you don't have all the freedom and resources of a fully equipped kitchen on hand, there are so many options for food cart businesses in 2022. We've compiled a list of some of our favorites below.
Five Ideas for a Food Cart Business
When coming up with your very own food cart idea, remember that the food or beverage that you intend to sell must require minimal preparation.
The best candidates here are ready-to-eat snacks that simply need to be served and dressed/topped. Here are some of the most popular, creative, and in-demand food business ideas:
1. Cold Brew Coffee
Coffee will always be trending. And with the recent uptick in cold brew coffee sales, this is the perfect mobile business idea.
Aside from the immense health benefits, such as being lower in acid than conventional coffee, cold brew coffee is a convenient food cart idea because you simply make large batches of cold brew ahead of time and invest in a few key pieces of equipment.
All you'll need is a reliable food cart or cargo bike, a keg, nitrogen tank and tap, your coffee cups, any additional drink add-ons such as sweeteners and milk, and you're good to go!
This could be a success in the summer when people are on the lookout for a refreshing beverage while on the go.
2. Waffles
Everyone and their grandma love waffles, so there is no doubt that this will be a successful food cart business that is easy to launch and maintain.
While this one does require a bit more on-site work than the previous one, it is still very manageable if prepped well.
Simply prep large batches of batter, prep your toppings, such as whipped cream, fresh fruits, chocolate sauce, etc., and get your plates ready.
Of course, you also need to consider investing in a good-quality waffle-maker that will be able to keep up with your increasing demand!
3. Kombucha
Like cold brew coffee, kombucha is another great beverage business on wheels. With more people learning about and appreciating kombucha as an alternative to soft drinks, this is an up and coming business that is sure to take off.
Every neighborhood is starting to have its own niche of health-conscious products, and many parents are more inclined to buy their kids a more natural alternative if available.
If there aren't many (or any) stores that already sell this in your area, even better! You can get into an untapped market while keeping your business simple and costs low.
Just like the cold brew cart, you only need a food cart or cargo bike with a keg and tap and cups to serve. In fact, it's even more simple, because it is served as is!
4. Gelato
We all love ice cream, and since it's clear that gelato is not going out of style anytime soon, it's well worth considering as your first business on wheels.
If you live near a big park or beach, this is a must! So many people enjoying their time with family in nature would quickly jump at the chance to have gelato offered to them on the spot.
The most important part of this food cart business is to get a reliable cooler that will keep your gelato at the right consistency throughout your daily trips—and of course, a delicious gelato recipe!
5. Bagels
Bagels continue to be a popular breakfast staple all over the world, which is why starting a bagel business on wheels could be your next lucrative side hustle.
Imagine the rush of morning workers who haven't had a chance to stop for breakfast passing by a convenient bagel food cart on their way to work.
The best part is that you don't necessarily need to make the bagels yourself! You can buy bulk quantities at the local bakery while providing people with all the classic toppings—cream cheese, butter, jam, nut butters—and still make a profit. The plus is that you don't need any fancy equipment like a freezer or keg/tap attachment.
10 Tips for Starting a Food Cart Business
While starting a mobile food business is a great way to create additional income or slowly pivot careers, there are some important points to consider before making the initial investment:
Do market research of the area/neighborhood and the necessities of the community.
Find your niche.
Decide on the product that you're going to offer and the logistics: how much needs to be prepped, how much space is required, does it need special equipment, etc.
Create a budget of all the start-up equipment you need to start selling.
Educate yourself about the safety and food regulations according to your local government.
Ensure you are up to date with food licenses.
Build your brand. Market yourself on social media, create a website, publish your working hours to your network, and even get some paid ads to promote yourself.
Create routes that are not too far from home.
Take note of any upcoming events in the area—they are perfect places to spread your brand and get new customers.
Stay positive! It's a new business. It might be a slow start, but sooner or later, your whole neighborhood will know your name.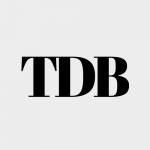 The Daily Buzz combines the pursuit of interesting and intriguing facts with the innate human desire to rank and list things. From stereotypical cat pictures to crazy facts about the universe, every thing is designed to help you kill time in the most efficient manner, all while giving you something to either laugh at or think about!