If you're looking for a way to finance a house renovation project, you're certainly not alone.
Statistics show trends that indicate the home decor market to reach $838.6 billion by 2027!
Undoubtedly, the cost of renovations and home improvements can only go up, so it's important that you understand your financing options.
In this article, we will explain how using a redraw facility can be one useful method for financing your dream renovation project.
What Is a Redraw Facility?
Redraw facilities are additional features that usually come with some home loans.
Borrowers with a redraw facility can withdraw the supplementary repayments they make on their house loan if they require those funds.
Supplementary repayments are any amounts that are above the standard minimum house loan repayment amount.
For instance, if a borrower has additional repayments worth $5,000, they can withdraw the $5,000 if they have a redraw facility.
How to Use a Redraw Facility to Fund Home Renovations
Based on the type of mortgage you have and how far ahead you are on your repayments, you may be able to access the money to assist you in funding your renovation project.
There are two methods that borrowers can use to get ahead of their house loan repayments:
If a borrower has surplus funds, they can make an additional lump sum payment
Borrowers can also voluntarily pay back more than their minimum repayment amount regularly.
Any additional payments that a borrower makes automatically go into the redraw facility. Once the funds have accumulated, you can withdraw them and use them to finance your house renovation.
How to Redraw Funds
Redrawing funds on an eligible home loan is quite simple. Different lenders may have different options; most let borrowers request to redraw through phone calls, visiting a branch or online banking.
Additionally, different lenders have different maximum and minimum redraw funds.
According to Joust, you can expect to wait one to two business days for the money to become available after withdrawing from your redraw facility.
Advantages and Disadvantages of Home Loan Redraws
As with everything else, home redraw facilities have advantages and disadvantages, depending on a borrower's financial needs. Redraw facilities usually come with a fee. Therefore the advantages must outweigh the costs.
Advantages
Interest savings: Any additional repayments you make on your home loan reduce the interest that lenders charge you. Making additional repayments is more beneficial than depositing funds regularly to a savings account. Home loans usually have a higher interest rate than savings accounts. Therefore, additional repayments earn borrowers a higher home loan interest rate. The more additional repayments you make, the quicker you pay off your loan.
Tax savings: When you put money in a savings account, the interest earned is usually taxed at its marginal rate. However, using the same money as extra repayments on your home loan won't earn any taxable interest.
Flexibility: Borrowers with a redraw facility can access additional funds if their financial circumstances change and they need access to money for home renovations.
Disadvantages
Charges: Redraw facilities usually attract additional fees and higher interest rates. If you never make any additional repayments, you'll be paying extra charges and a high-interest rate for no reason.
Redraw limitations: Some lenders might limit the number of redraw transactions a borrower can make in a particular time frame. Other lenders also place limitations on the maximum and minimum amounts that borrowers can redraw at any one time. Such restrictions may likely affect borrowers' ability to quickly access the money they need.
Can lead to unnecessary spending: Redraw facilities may make borrowers unnecessarily spend money. The lender adds any money back to your home loan, and you have to pay it back. This means it will take longer to repay your home loan. Be wary of redrawing money to fund lifestyle choices such as expensive trips.
Redraw facilities aren't available on fixed-rate or interest-only loans: If you're looking for the security of a fixed-rate loan, you might be out of luck since these loans usually don't have access to redraw facilities. This is because, with fixed-rate loans, you can't make additional repayments. Interest-only advances also don't have access to redraw facilities for the same reason.
Bottom Line
When used effectively, redraw facilities provide borrowers flexibility and the ability to repay their home loans sooner.
However, borrowers should go over the terms and conditions of the redraw facility a lender offers when taking out a home loan.
If you think that a redraw facility isn't for you, check out our guide on how to use equity to finance your home improvement projects!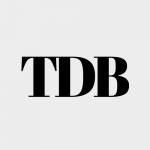 The Daily Buzz combines the pursuit of interesting and intriguing facts with the innate human desire to rank and list things. From stereotypical cat pictures to crazy facts about the universe, every thing is designed to help you kill time in the most efficient manner, all while giving you something to either laugh at or think about!