Cricket, with its unique blend of athleticism, precision, and strategy, demands a holistic approach to training. To excel on the pitch, cricketers must harness the power of kettlebell exercises tailored to their sport. In this guide, we delve into a series of kettlebell workouts designed to strengthen the muscles crucial for cricketing success. From explosive power to improved balance and endurance, these exercises offer a comprehensive training regimen that can elevate your performance to new heights.
Can Kettlebells Help Cricketers?
Cricket demands strength, agility, endurance, and explosive power – qualities that can all be enhanced with kettlebell workouts.
Why Kettlebells Work for Cricketers:
Strength and Power: Kettlebell exercises like swings and cleans develop the core and lower body strength crucial for powerful batting and bowling.
Balance and Coordination: The dynamic movements involved in kettlebell training improve balance and coordination, key for precise fielding and batting.
Cardiovascular Endurance: High-intensity kettlebell workouts boost cardiovascular endurance, aiding cricketers in maintaining stamina throughout long matches.
Injury Prevention: Kettlebell exercises improve joint stability and mobility, reducing the risk of common cricket-related injuries.
Incorporating kettlebells into a cricketer's training regimen can lead to increased performance on the field. Whether you're looking to hit boundaries, take wickets, or excel in the field, kettlebell training can help you reach your cricketing goals.
Muscle Groups Used by Cricketers
Cricketers rely on a diverse set of muscle groups to excel in this demanding sport. Understanding which muscles are engaged during different cricketing actions is essential for tailoring an effective training regimen.
Leg Muscles: When a cricketer bowls or bats, powerful leg muscles, including the quadriceps, hamstrings, and calves, are heavily engaged to generate force and maintain balance.
Core Muscles: The core muscles, including the abdominals and lower back, play a crucial role in stabilizing the torso during batting, bowling, and fielding, promoting both power and agility.
Shoulders and Upper Arms: Bowling and throwing require strong shoulders and upper arms (deltoids and triceps), contributing to accurate and forceful deliveries.
Forearms and Wrist Flexors: Precise control of the bat and ball is achieved through strong forearms and wrist flexors, which are vital for batting and wrist spin bowling.
Back Muscles: The latissimus dorsi and upper back muscles provide the strength needed for powerful throwing and maintaining a strong posture while fielding.
Hip Muscles: Hip muscles, including the glutes and hip flexors, are involved in running between wickets, quick lateral movements, and maintaining balance during various cricket actions.
Incorporating kettlebell exercises that target these muscle groups into a cricketers training routine can significantly enhance performance, reduce the risk of injuries, and contribute to success on the cricket field.
Kettlebell Exercises to Work Those Cricketing Muscles
To optimize your cricket performance, incorporating kettlebell exercises that target specific muscle groups is essential. Here are some highly effective kettlebell exercises to strengthen the muscles crucial for cricket:
1. Kettlebell Swings
Description: Kettlebell or sandbags swings primarily target the hips, glutes, and lower back, making them ideal for developing explosive power.
How to:
Start: Stand with your feet shoulder-width apart, holding the kettlebell with both hands between your legs.
Swing: Bend at the hips and knees, swinging the kettlebell between your legs, and then explosively swing it up to chest level, using the hip thrust.
Repeat: Control the descent and repeat for 10-15 reps.
Benefits:
Strengthens Hips and Glutes: Crucial for explosive batting and bowling movements.
Cardiovascular Endurance: Improves overall stamina, beneficial for long matches.
Core Stability: Enhances core strength, helping maintain balance during cricket actions.
2. Kettlebell Goblet Squats
Description: Kettlebell Goblet squats work the quadriceps, hamstrings, and core, promoting leg strength and balance for cricketers.
How to:
Start: Hold the kettlebell close to your chest with both hands, feet shoulder-width apart.
Squat: Lower your body by bending at the hips and knees, keeping your back straight, and chest up.
Rise: Push through your heels to return to the starting position.
Repeat: Perform 12-15 reps.
Benefits:
Leg Strength: Develops powerful leg muscles necessary for effective bowling and explosive batting.
Improved Posture: Reinforces core stability, assisting in maintaining a strong posture during cricket actions.
Enhanced Balance: Promotes better balance and control while batting or fielding.
3. Kettlebell Turkish Get-Ups
Description: Kettlebell Turkish get-ups work the shoulders, upper back, and core, enhancing stability and control for cricketers.
How to:
Start: Lie on your back, holding the kettlebell in your right hand, arm extended. Bend your right knee, keeping the left leg straight.
Lift: Roll onto your left elbow, then onto your left hand, pushing your torso upward.
Stand: Lift your hips off the ground and slide your left leg under your body to stand up.
Reverse: Reverse the movement to return to the starting position.
Switch: Repeat on the other side.
Complete: Perform 5 reps on each side.
Benefits:
Shoulder Strength: Strengthens the shoulders, crucial for accurate and forceful deliveries.
Core Stability: Enhances core strength, necessary for maintaining balance while fielding or bowling.
Upper Body Control: Improves control and stability during throwing and fielding actions.
Incorporate these kettlebell exercises into your cricketer's routine to target the specific muscle groups essential for cricket. By regularly practicing these exercises, you'll not only enhance your cricket performance but also reduce the risk of injuries on the field.
Conclusion:
Incorporating kettlebell exercises into your cricket training regimen can be the secret weapon you've been searching for. Whether you're looking to unleash powerful shots with the bat, deliver accurate and forceful balls, or maintain endurance during long matches, these exercises have got you covered. By targeting the specific muscle groups essential for cricket, you'll not only enhance your performance but also reduce the risk of injuries, ensuring that you're always at the top of your game when you step onto the cricket field. So, grab a kettlebell and start working towards your cricketing goals today!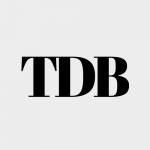 The Daily Buzz combines the pursuit of interesting and intriguing facts with the innate human desire to rank and list things. From stereotypical cat pictures to crazy facts about the universe, every thing is designed to help you kill time in the most efficient manner, all while giving you something to either laugh at or think about!