When you're searching on a website or streaming movies online and experience a slowdown, there could be a few causes to investigate.
There could be something wrong with the equipment that you have, or you might be too far away from the router.
These are issues that can usually be fixed within a few minutes by resetting equipment and moving to a different location to see if the connection and speed improve.
However, another issue to look into is throttling, which is something that's sometimes done by internet providers. In 2019, the Supreme Court made a decision not to hear details about an appeal pertaining to net neutrality.
This resulted in internet providers being able to throttle the services that their customers receive.
Broadband connections can be slowed if customers are more streaming is taking place than the company wants to allow or if any number of activities are occurring that the company wants to slow down simply because it's legal.
Slower connections to websites that are operated by competitors can also be a way that providers throttle speeds.
Stop the Throttle
There is a way that you can slow the throttling that takes place if this is the issue.
You can obtain a virtual private network. In order for your internet provider to slow down your internet connection, they need to see the IP address that you use.
When you use a VPN, this will usually hide that identity so that the provider won't be able to see the details, which can then prevent throttling from taking place.
Unfortunately, there are some limitations that you might have to endure while protecting your connection. Another reason why you might experience slow internet is that your router might need to be put in a different place.
You could need an extender so that the signal that you do have is stronger and reaches more areas of your home.
Troubleshooting
While throttling can be a reason for slow internet speeds, you shouldn't be too quick to make the assumption. You need to look at your equipment and other issues that could be involved to make sure nothing is amiss on your end.
After checking your equipment, you can then move on to testing your internet speed. There are apps that you can use that can give you details about your speed as well as online sources.
Security
Once you've run a few tests to determine why your internet speed might be slow, you can look at various security features to protect your internet from being throttled.
Since there are so many VPNs available, you need to do your homework so that you find one that will provide the security that you need for your devices.
You also need to look at the price of VPNs that are available. Once you find a few that you're interested in, you want to test them with your internet speed to ensure that they will be compatible.
Keep in mind that you'll typically see a decrease, but an advantage is that your internet provider won't be able to see your IP address, which means that they won't be able to slow your speed when they want.
One way to tell if your provider is throttling your speed would be if the overall speed is faster after installing the VPN than it is before it's installed.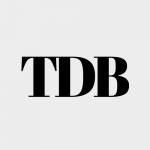 The Daily Buzz combines the pursuit of interesting and intriguing facts with the innate human desire to rank and list things. From stereotypical cat pictures to crazy facts about the universe, every thing is designed to help you kill time in the most efficient manner, all while giving you something to either laugh at or think about!