Morning sickness is a sign of pregnancy. It often goes away after the first 3 months. However, some women experience severe morning sickness, which can be very bothersome.
To be precise, it happens to almost half of pregnant women. So, how do you deal with morning sickness? Keep reading to discover how to reduce morning sickness.
Rest
Get enough rest. Aside from getting quality night's sleep, consider napping during the day too. Sleep early and get up early. Avoid using sleeping pills without your doctor's recommendation.
You may also try purchasing a maternity pillow to support your back, as well as, your abdomen.
Eat the Right Foods
Avoid eating fatty and spicy foods. These, plus caffeine can increase the production of stomach acid. And this can be particularly dangerous during the advanced stages of your pregnancy.
Small portions of bland foods can prevent vomiting. Failing to eat can aggravate feelings of nausea. Taking some salty crackers in the morning can be incredibly beneficial.
For breakfast, consider taking bananas, apple sauce, or pear. They'll help you feel satisfied and more comfortable. The potassium found in these fruits will also assist in preventing morning sickness.
Baked potatoes and rice are other suitable options. Taking some high-protein snacks before retiring to bed is also very important. It'll play a significant role in regulating your blood glucose levels.
Exercise More, Stay Mentally Active
Exercise regularly. Engaging in physical activities can go a long way in alleviating the symptoms of nausea. Going for short walks will also keep you fit and preoccupied.
Take More Fluids
Take a lot of fluids. At this point, you need to stay hydrated. Did you know that dehydration can worsen feelings of nausea? Well, now you know.
Adding some honey or apple cider vinegar can make it more palatable. You may also want to consider sucking fruit juice to keep your body hydrated.
Peppermint Tea
Ginger aids digestion and prevents abdominal discomfort. Research shows that it can also relieve nausea.
Snacks like ginger cookies can help as well. It's also worth noting that peppermint tea can settle your stomach and reduce nausea.
Wear Loose Clothes
Wearing tight clothing during pregnancy can aggravate the symptoms of nausea. Investing in loose-fitting clothes will keep nausea at bay and help you lead a happier life.
Turn To Vitamins, Supplements
Don't take supplements without getting your doctor's advice. Vitamin B6 is specifically formulated to reduce nausea.
The iron supplements that are often administered to pregnant people can sometimes cause nausea. Your doctor might recommend a lower dosage of these supplements.
Avoid Morning Sickness Triggers
During pregnancy, most people become more sensitive to smell. And this can worsen the symptoms of nausea.
So, it's important to recognize which triggers aggravate your nausea and try to avoid them as much as possible.
The Bottom-Line
Don't let morning sickness interfere with your daily activities. You can relieve it. Rest more. Eat the right foods.
Take plenty of fluids. Excise regularly. Keep your brain active. Use the above tips and tricks to kick morning sickness from your life.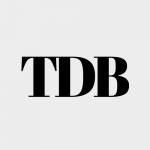 The Daily Buzz combines the pursuit of interesting and intriguing facts with the innate human desire to rank and list things. From stereotypical cat pictures to crazy facts about the universe, every thing is designed to help you kill time in the most efficient manner, all while giving you something to either laugh at or think about!