It sounds like something from the realm of science fiction: somebody stealing your identity and pretending to be you. Yet this is not only a reality in the modern age, it's a fairly common occurrence. The wealth of digital information we put out into the world can be stolen more easily than many of us realised, and used to access or apply for things without our knowledge.
Identity theft is a scary concept, but the good news is that there's plenty you can do to prevent it, whether that's changing some basic habits to scouring your social media settings. Here are a few simple ways to protect yourself against identity theft, and a brief explanation as to what this kind of fraud actually entails.
What is Identity Theft?
Also known as identity fraud, identity theft is where criminals use stolen personal information to commit a crime. This is commonly for financial gain, such as buying products using stolen bank details, applying for credit cards or loans in someone else's name, or filing false tax returns. Other forms of identity theft include criminal identity theft, when someone uses another person's identity to avoid being charged with a crime.
While identity theft is often thought to be symptomatic of the internet age, the term was originally coined back in 1964. Where it once applied to stealing someone's passport or social security number, we now tend to think of identity theft in terms of stolen data. While physical documents are difficult to steal, data can be much more readily available – including the personal information that identity thieves need.
The consequences of identity theft can be severe. If the victim is lucky, they may be able to recover any lost funds, and clear up the issue with their bank or the authorities. If they are unlucky, they could find themselves footing a large bill that they are unable to pay; having their access to things like bank accounts or medical insurance policies revoked; or struggling to find evidence to refute false charges against them.
How Digital Identity Fraud Works
Think about all of the information you need to confirm your identity when you're conducting any financial transaction, or using a service that requires you to prove your identity. This might commonly require you to enter some personal information that only you know or have to hand, whether that's security questions ("what is your mother's maiden name"), your date of birth, your phone number or your passport number.
Now think about all of the information you might have shared online. This could be on social media websites, in the form of public posts or profile information; on shopping sites, in the form of your address and payment details; or even through things such as online surveys and competitions. In isolation, one of these bits of information might not mean much. But together, they can form a complete picture of who you are.
This is how a lot of digital identity fraud works. While identity theft still happens from people 'dumpster diving' for discarded documents, most identity theft now occurs from savvy criminals scanning the web for personal details, and building profiles of people based on what they can find. This is often aided by hacking accounts and devices, and public leaks of personal information from compromised websites.
How to Prevent Identity Theft Online
There are a number of ways you can protect your personal details, and reduce the risk of having your identity stolen. Some of them are common to all of our cybersecurity advice, while others are more specific behavioural changes. All of them will help you keep safer online, and protect your personal information from people who don't need to see it.
Think before you post
We hate to pile more anxieties on you, but it's always worth thinking about the risks when submitting or posting any of your data online. Even the act of posting can give important information away, such as when location data shows people where you are when posting social media updates, or where a photo was taken. High resolution images that can be zoomed in on might also reveal things in the background that you don't want them to!
We aren't advising you to avoid using the internet, but think carefully before you give away any information that you would consider personal. Check shopping sites for real reviews before you use them, and don't 'save your details for next time' just to save a few seconds. Don't fill out profiles with more information than you need to, and don't overshare in your social media. Much of this information is just used for advertising – though you may also want to avoid this – but in the worst case scenario, it could be far more malicious.
Set Strong Passwords
We emphasize it in most of our posts, but it's for a good reason: setting strong passwords is important. Many people neglect to do it because it's difficult to remember multiple lengthy passwords, or simply don't realize how important it is because they've never experienced an account being hacked before. As soon as you do, however, you'll wish you'd taken a little bit of extra time to beef up your password security.
What most people don't realise is that there are easy methods of making passwords stronger without having to remember a string of random characters. One is to set a 'passphrase', which research has shown to be equivalent in strength to more complex passwords. By simply coming up with a memorable phrase, removing the spaces and adding a few special characters, you can fool 'bruteforce' attempts to guess it.
Another easy solution is to use a password manager such as LastPass. With this, you'll only need to remember one long password to gain access to your LastPass account, which will store hundreds or even thousands of highly secure passwords for you. With this method, you can ensure every account you have online has its own strong and unique password, and reduce your identity theft worries to protecting that one account.
Don't Get Duped
One of the most common ways to steal people's data is through phishing scams, where a site poses as a trustworthy one in order to get you to enter your personal information. Many of these scams spread via emails or text messages purporting to be from your bank, or another reputable organisation. These messages might also contain malware, which could infect your system and steal your data.
Try to be savvy about what you download and click on. Antivirus is important, and will help to protect against some of these threats, but don't browse with impunity thinking that it will block everything. And definitely don't follow links on mobile devices thinking that they can't get viruses (they can). Be smart, don't follow links from emails to sites that ask for personal information, and think about whether they've ever asked for that by email or text before.
Cases of identity theft and identity fraud vary in severity, but all of them are difficult and stressful to deal with. By taking some of the simple steps above to limit the amount of data you put out online – and ensuring the data you do share is kept secure – you can stop identity theft, and prevent any digital doppelgangers.
Sota is one of the UK's leading independent IT companies, providing professional IT support in Kent, cloud computing, cyber resilience, connectivity, and unified communications. Having worked with countless businesses over the years, they are experts in their field, ready to advise and offer tailored solutions for each and every company.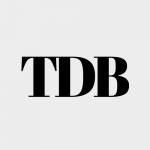 The Daily Buzz combines the pursuit of interesting and intriguing facts with the innate human desire to rank and list things. From stereotypical cat pictures to crazy facts about the universe, every thing is designed to help you kill time in the most efficient manner, all while giving you something to either laugh at or think about!