Hey there! In this digital age where technology has become an integral part of our lives, protecting our personal data has become more important than ever before. We live in a world where messengers and social networks have become the primary means of communication. But have you ever wondered how secure your personal data is in these platforms? Are you aware of the potential risks and threats lurking in the virtual world? Don't fret! In this article, we will walk you through the essential steps to safeguard your personal data in messengers and social networks. So, buckle up and let's dive in!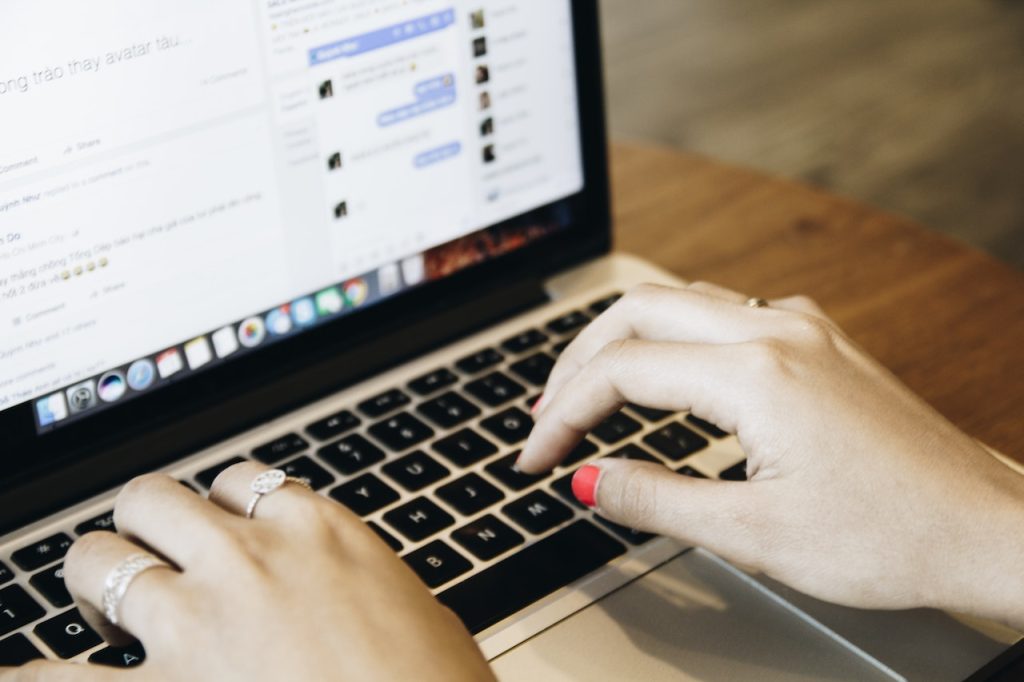 Importance of Protecting Personal Data
Our personal data is like a treasure trove of information about ourselves, and just like we wouldn't leave our valuables unattended, we shouldn't leave our personal data unprotected. Here's why it's crucial to prioritize the security of your personal data:
Preventing Identity Theft: Your personal data can be a goldmine for cybercriminals who can use it to steal your identity and carry out fraudulent activities.
Preserving Privacy: Safeguarding your personal data helps maintain your privacy and prevents unauthorized access to your sensitive information.
Protecting Reputation: In the digital realm, personal data breaches can have far-reaching consequences, damaging your reputation and even affecting your personal and professional life.
Understanding Privacy Settings
Do you know that most messengers and social networks offer privacy settings that allow you to control who can see your information and how much they can access? Here's what you can do:
Customize Your Privacy Settings: Take advantage of the privacy settings available in these platforms and review them regularly. Determine who can view your profile, posts, and other personal details.
Manage Friend Lists: Categorize your friends or connections into different groups and control what each group can see on your profile. This way, you can share specific content only with those you trust.
Avoid Public Sharing: Be cautious about sharing personal information publicly. Limit the visibility of your posts and ensure only your intended audience can access them.
Creating Strong Passwords
Using a weak password is like leaving the front door of your house wide open for intruders. Protect your personal data with these password tips:
Complexity is Key: Create strong passwords by using a combination of uppercase and lowercase letters, numbers, and special characters. Avoid predictable patterns or easily guessable information like your birthdate or pet's name.
Unique Passwords: Never reuse passwords across multiple accounts. If one account gets compromised, it puts all your other accounts at risk. Consider using a password manager to keep track of your passwords securely.
Regular Updates: Change your passwords periodically. It's a simple yet effective way to stay one step ahead of potential hackers.
Two-Factor Authentication
Adding an extra layer of security to your accounts can make a significant difference. Two-factor authentication (2FA) is an excellent way to achieve this:
What is 2FA?: 2FA requires you to provide an additional piece of information, such as a verification code sent to your mobile device, along with your password. This ensures that even if someone gets hold of your password, they won't be able to access your account without the second factor.
Enable 2FA: Check if the messaging apps or social networks you use offer 2FA. If they do, turn it on! It may seem like a hassle, but it greatly enhances the security of your accounts.
Beware of Phishing Attacks
Phishing attacks are one of the most common methods cybercriminals use to trick unsuspecting users into revealing their personal data. Stay vigilant with these tips:
Recognize Suspicious Emails or Messages: Be cautious when opening emails or messages from unknown senders, especially if they contain suspicious links or requests for personal information.
Verify the Source: Before clicking on any link or providing personal information, verify the authenticity of the sender or the website. Look for signs of a secure connection, such as "https" and a lock icon in the address bar.
Educate Yourself: Stay informed about the latest phishing techniques and common red flags to better protect yourself from falling victim to these scams. For more information visit this page.
Avoid Sharing Sensitive Information
Sharing is caring, but not when it comes to your personal data. Exercise caution when sharing sensitive information:
Think Twice Before Sharing: Consider the potential consequences before sharing personal details such as your home address, phone number, or financial information. Only provide such information when necessary and with trusted entities.
Public Forums and Chat Rooms: Be mindful of the information you share in public forums or chat rooms. Even seemingly harmless details can be used by cybercriminals to exploit or track you.
Use Secure Messaging Apps
Not all messaging apps are created equal when it comes to security. Here are some features to look for in a secure messaging app:
End-to-End Encryption: Opt for messaging apps that offer end-to-end encryption, which ensures that only the sender and the recipient can access the contents of the messages.
Security Audits: Choose apps that undergo regular security audits by reputable organizations. These audits help identify vulnerabilities and ensure the app is up to date with the latest security standards.
Regularly Update Apps and Devices
Software updates often include essential security patches, making them crucial for protecting your personal data:
Keep Everything Up to Date: Regularly update your messaging apps and devices to the latest versions. Enable automatic updates whenever possible to stay protected against newly discovered vulnerabilities.
Benefits of Updates: Updates not only patch security vulnerabilities but also introduce new features and improvements to enhance your overall experience.
Be Wary of Third-Party Apps
Third-party apps may offer enticing features but can pose risks to your personal data. Exercise caution when granting permissions:
Read Permissions Carefully: Before installing any app, carefully review the permissions it requests. Be skeptical if an app asks for excessive access to your personal information.
Install from Trusted Sources: Stick to official app stores or reputable sources to minimize the risk of installing malicious or compromised apps.
Public Wi-Fi Risks
Public Wi-Fi networks can be convenient, but they can also be a breeding ground for data breaches. Protect yourself while using public Wi-Fi:
Avoid Sensitive Activities: Avoid accessing or transmitting sensitive information, such as banking details or login credentials when connected to public Wi-Fi. Save such activities for a secure and trusted network.
Use a VPN: Consider using a virtual private network (VPN) when connecting to public Wi-Fi. A VPN encrypts your internet connection, making it more secure and protecting your data from prying eyes.
Limit App Permissions
Apps often request access to various permissions on your device. Take control of your privacy by managing app permissions:
Grant Minimum Necessary Permissions: Review the permissions an app requests and only grant the ones that are necessary for its proper functioning. For example, a photo editing app may not require access to your contacts.
Periodically Review Permissions: Regularly review the permissions granted to installed apps and revoke any unnecessary access. This reduces the potential risk of data leakage.
Safeguarding Social Media Accounts
Social media accounts contain a wealth of personal information. Protect your social media presence with these steps:
Enable Privacy Settings: Customize your privacy settings on social media platforms to control who can see your posts, photos, and personal information.
Manage App Integrations: Be cautious about allowing third-party apps access to your social media accounts. Review and revoke access for apps you no longer use or trust.
Securely Deleting Data
When it's time to say goodbye to an app or a social media platform, make sure your personal data goes with it:
Delete Your Account: If you decide to stop using a messaging app or social media platform, delete your account instead of just uninstalling the app. This ensures your personal data is permanently removed from their servers.
Clear Cache and Cookies: Regularly clear cache and cookies on your devices, as they may contain stored personal information.
Conclusion
Protecting your personal data in messengers and social networks is of utmost importance in today's digital landscape. By understanding privacy settings, creating strong passwords, enabling two-factor authentication, and being vigilant against phishing attacks, you can significantly reduce the risk of data breaches. Remember to use secure messaging apps, regularly update your apps and devices, and exercise caution with third-party apps and public Wi-Fi networks. Safeguard your social media accounts, securely delete data when needed, and always prioritize the security of your personal information. By following these steps, you can enjoy the benefits of messengers and social networks while keeping your personal data safe and secure.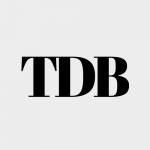 The Daily Buzz combines the pursuit of interesting and intriguing facts with the innate human desire to rank and list things. From stereotypical cat pictures to crazy facts about the universe, every thing is designed to help you kill time in the most efficient manner, all while giving you something to either laugh at or think about!