If Moses can't go to the mountain, then the mountain will go to Moses. Since restaurant owners can't visit people individually to sell their products, they use online promotions to attract a customer base.
You can use social media to promote your restaurant as most of the world's population is on sites like Instagram, Facebook just to name a few.
You can either choose to use a professional online video editor or go the Do-It-Yourself way to make promo videos. Whatever you decide to go with, ensure you have a good video editor tailored to meet your needs.
To help with your restaurant business, below is a list of ways you can use to effectively promote your business online:
Start With an Outstanding Website
Websites are one of the most efficient ways to create an online presence. You should acquire a domain name and a secure hosting site for your website. This ensures that people can easily search for your company using your domain name.
Ensure your domain name is short, unique, and specific to your restaurant. Websites allow you to upload videos, images, animations, and descriptive texts concerning your restaurant.
Use scrumptious, drool-worthy images of well-plated meals and high-quality videos that show your restaurant, and the different cuisines you have to offer.
You can also include an About Us section to give a little background information on your restaurant and provide your contact information for customer feedback.
Pin It
Pinterest allows you to upload quality images and videos. You can then view them when you search for a certain keyword like tortillas, bakery, or sauce, depending on the hashtag you used to post it.
Always ensure you use Search Engine Optimization by incorporating the use of keywords in hashtags, boards, and descriptions. Are you unsure whether to use images or videos, why not use carousels? Yes, Pinterest allows you to use both in the pins.
Therefore, you can use a video to promote your products and images to showcase the variety of products available. But remember that quality is everything.
Make sure the videos and images you pin are of high quality. You can use an online video editor like Promo for high-quality videos which you can then pin.
Yelp
Yes. Yelp. And not the shrill scream of fear. Yelp is an online platform that allows you to advertise your business. You can create an account on Yelp, after which you can easily customize your business profile.
The application allows you to use images, videos, and descriptive texts to provide more information about your business. You can also make use of Yelp ads to further increase your customer base.
This is where your offline or online video editor will be put to the test. Make short and captivating videos that, while are visually entertaining, also showcase your business brand.
Blog About It
Food blogs have become all the rage owing to people embracing healthy lifestyles. Blogs offer a fun and interactive platform to promote your brand.
You can easily share details about your restaurant, share recipes, and get reviews from your customers. This will not only create a relationship with your customers but also ensure they become loyal as they feel involved.
You can upload funny stories, background information, and your future aspirations as a brand, and maybe even a few memes just to keep with the times.
Post It on the Gram After Using an Online Video Editor
Aside from the buckets of filters Instagram has, it is by far one of the best social media platforms to market your restaurant. Instagram is one of the most frequently used social media platforms around the world.
With the right keywords and referrals, you could easily increase your customer fan base. Creativity is a must-have as competition is very stiff.
Ensure your Instagram account is always active with posts showcasing new food products, interactive posts, and postings about upcoming events and offers.
You can make use of the filters Instagram has to offer to further make your images and videos appealing. This, of course, is after you use a good online video editor.
Showcase It on YouTube
World-renowned application, YouTube uses video to advertise, promote and showcase your business. With an editor of your choice, you can easily upload edited videos of your business on YouTube.
While watching a video on YouTube you might be interrupted occasionally to view an ad. YouTube has a feature that posts your ads to different users – at a fee of course.
To ensure people don't hit the 'Skip Ad' button while watching your video, you must ensure it is short, captivating, and delivers a punch. Simple is always best.
An online video editor like Promo or InVideo allows you to edit videos and upload them directly on YouTube.
Make Use of Geo-tagged Ads
Getting lost is not on a hangry person's bucket list. Geo-tagged ads use Google maps to give the exact location and directions to your restaurant.
This ensures that people, both locals and tourists can easily find your restaurant without having to take a wrong turn. The ads can also contain high-resolution images and meticulously edited videos.
If you are not into complex computations, you can use an online video editor to create content for your ads. Tag the geographical location and upload it on the internet for the world to find you.
Final Thoughts
Marketing is a major component in running a good restaurant. With creativity, perseverance, and a reliable online video editor in your arsenal, success is only but a high definition video away.
A single miscalculation could just as easily ruin your entire establishment. Therefore, proceed with utmost diligence and caution. Make it visually appealing. Make it count!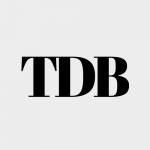 The Daily Buzz combines the pursuit of interesting and intriguing facts with the innate human desire to rank and list things. From stereotypical cat pictures to crazy facts about the universe, every thing is designed to help you kill time in the most efficient manner, all while giving you something to either laugh at or think about!