With winter approaching, ensuring that your car is ready for the colder months is essential. Not only does winterizing your vehicle safeguard it from potential damage, but it also guarantees your safety and those traveling with you. Preparing ahead of time can prevent unexpected surprises that cold temperatures and icy roads can throw your way. If you plan to buy a new car this winter, try SCA to find a good option in advance. Let's dive into the key steps every car owner and seller should take to ensure their vehicle is winter-ready.
Check Your Battery
Winter can be especially harsh on your car's battery. Cold temperatures can reduce its capacity and thickened engine oil demands more power for the car to start. It's advisable to:
Ensure that battery terminals are corrosion-free.
If your battery is older than three years, consider having it tested and, if necessary, replaced.
In addition to taking these safety measures, it's crucial to regularly check the battery's charge. During the winter, the battery may be put under even more stress due to the need for heaters, defrosters, and other electronic devices. Frequent short journeys that don't give the alternator enough time to recharge the battery will shorten battery life and increase the risk of starting problems. To lessen this, think about periodically taking longer trips or using a battery maintenance charger to keep it in top condition. Remember that a well-maintained battery not only guarantees a smooth start on chilly mornings but also increases the lifespan of your car's electrical system as a whole.
Examine Tires and Pressure
Your tires are the point of contact between your car and the icy roads. Thus, their condition is paramount.
If you live in an area with heavy snowfall, investing in winter tires can provide better traction.
Regularly check tire pressure. Cold can cause tires to lose pressure more quickly.
On top of that, irregular or low tire pressure can affect handling, especially on slick or wet roads, and cause uneven tire wear and poor fuel efficiency. Winter tires use rubber compounds that are specially made to stay flexible in colder weather, improving traction and braking efficiency. Regular tire rotation also guarantees uniform wear, increases tire longevity, and maintains ideal handling. Winter driving conditions can be unpredictable and demand the most of every component of your car, especially the tires, therefore it's imperative to be vigilant about tire care during this time.
Check the Cooling System
Ensure that your antifreeze mix is suitable for winter. A 50/50 mix of coolant and water usually suffices to prevent freezing.
Consider having a professional flush your cooling system and replace the coolant if it hasn't been done in a while.
Also, a well-maintained cooling system guarantees that your engine runs within the appropriate temperature range even in extremely cold temperatures. Contaminants may build up in the coolant over time, potentially causing clogs and decreased heat transmission efficiency. Even in cooler climates, this can put strain on the engine and lead to overheating. It's also essential to regularly check the hoses and belts for wear or cracks as they are essential to the operation of the cooling system. Monitoring the condition of your cooling system regularly can extend the life of your engine and prevent future expensive repairs.
Update Your Car's Oil
Oil tends to thicken as it gets colder, and if it's too thick, it won't do the best job of keeping your engine lubricated.
Opt for oil that's suitable for winter use. Check your owner's manual for the manufacturer's recommendation.
Choosing the proper viscosity of oil becomes crucial to ensuring smooth engine functioning in the face of rapidly falling temperatures. Lack of effective flow caused by excessive oil thickness results in insufficient lubrication. Increased friction, wear on engine parts, and even decreased fuel economy may result from this. Moreover, the engine depends on the rapid flow of oil during startup in cooler settings to reduce wear. Following the manufacturer's advice not only improves engine performance but also lengthens its lifespan by ensuring that parts move without a hitch even during the worst winter weather.
Inspect Your Windshield and Wipers
Visibility is crucial in winter. Snow and ice can impair your view, so a clear windshield is vital.
Replace wiper blades if they're more than a year old.
Ensure your windshield washer reservoir is full and consider using a freeze-resistant fluid.
Furthermore, accumulated road grit and grime throughout the winter can further obstruct your vision, necessitating the use of effective wiper blades and washer fluid. It's also a good idea to inspect the windshield for chips or cracks on a regular basis, as they can increase with temperature changes, potentially jeopardizing the structural integrity of the glass. Heated windshield wipers or defrosters can also help clear frost and ice rapidly, decreasing the time you spend scraping and ensuring a safer drive. Maintaining perfect visibility not only protects the driver but is also crucial for pedestrians and other vehicles on the road during the difficult winter months.
Preparation is the key to a safe and hassle-free winter driving experience. Not only does it ensure the longevity of your vehicle, but it also guarantees peace of mind knowing you've done your part in ensuring your safety and that of others on the road. Remember, whether you're a car owner looking to brave the winter or a car seller aiming to provide the best for your clients, seasonal preparedness can make a significant difference.
Adopting this proactive approach can also result in long-term cost benefits. By addressing any problems early on, you can avoid more severe, costly repairs later on. The winter months can be unpredictable, with unexpected snowstorms or ice conditions, and no motorist wants to be caught off guard. A well-maintained vehicle not only runs more effectively but also holds its value better over time. Investing time and effort in winterizing your vehicle is thus not only a matter of safety; it is also a wise financial decision for those who appreciate the actual worth of preventive care.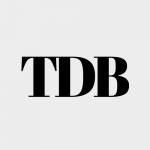 The Daily Buzz combines the pursuit of interesting and intriguing facts with the innate human desire to rank and list things. From stereotypical cat pictures to crazy facts about the universe, every thing is designed to help you kill time in the most efficient manner, all while giving you something to either laugh at or think about!