Looking to save time baking and more time indulging in your delicious creations? Want to eliminate the inherent guesswork that comes with a baking and guarantee tasty pastries and baked goods every single time?
Then frozen dough may be the way to go.
Growing popular as an alternative to baking from scratch, the frozen dough can be a lifesaver to frequent bakery and cafe owners who want to diversify their menus but do not have the time nor the energy to bake.
However, although the frozen dough is certainly convenient for many bakers, it does take time and correct procedure to prepare.
To help you use the frozen dough to its fullest potential, below is a detailed guide on how you can prepare the frozen dough.
Thawing Frozen Dough
Similar to preparing other frozen foods, the first step to preparing your frozen dough is to thaw it. The time it may take for your dough to thaw depends on the product, however, the process remains largely the same.
You can thaw your dough overnight in a fridge (not the freezer), or simply leave it out at room temperature. The temperature for ideal thawing is between 10 to 15 degrees Celsius.
When thawing your frozen dough, it is important to cover it with plastic wrap first so that your dough does not rise too largely in size when thawing.
Whether you are thawing your frozen dough in a fridge, on a heated surface or simply at room temperature, it is always a good idea to wrap your frozen dough with plastic wrap first.
You can coat your plastic wrap with cooking spray to stop your frozen dough from sticking to it when it thaws and rises.
Customising Frozen Dough
Oftentimes, the frozen dough will come delivered rather plain in flavor and without filling. Depending on your preferences and what you are looking to serve, you can customise your frozen dough straight after thawing.
To make your dough unique, try topping it with seeds, olives, and/or herbs.
For a more savory taste, customize your dough with cheeses such as margarita. If you are looking to make sweet bread, consider filling your dough with fruit fillings and jams.
You can also customise your dough by molding and shaping it. The thawed dough is easy to knead, so don't hesitate to shape your dough in whatever ways you'd like.
Certain pastries also have specific shapes to mold into – such as the swirl in cinnamon scrolls – so learning how to shape your dough into traditional molds may be helpful as well.
There are endless possibilities when it comes to frozen dough, so make sure you take the time to customise your dough and experiment with fillings and toppings however you like!
Proofing Frozen Dough
The proofing process refers to the last step of the fermentation process, where you wait for your frozen dough to perform its final rise.
Proofing allows the yeast in your frozen bread dough to activate, grow and intensify in flavor.
Although time-consuming, it is important that you prepare your frozen dough correctly and allow it to proof – as this will ensure it has risen to its optimal volume and can retain gas for a soft and fluffy texture when baked.
Most frozen doughs usually require at least one hour of proofing before it is ready to be baked.
However, it is also important to research the optimal time for proofing for your specific frozen dough to avoid problems of overproofing and underproofing.
Overproofing can cause your dough to become too soft and bake into a flaky and loose mess. Contrastingly, underproofing means your dough has not had enough time to rise, causing it to bake into a hard texture.
As a result, make sure you read the instructions of your frozen dough carefully and proof it for the correct amount of time to achieve optimal risen volume and flavour intensity.
Baking Frozen Dough
Baking your frozen dough is the last step to preparing it. Simply preheat your oven to the temperature as instructed, wait a couple of minutes, and place your thawed, customised and proofed frozen dough into the oven.
If you have thawed and proofed your frozen dough correctly, your baked results will almost always turn out deliciously soft and fluffy in texture. Bake until your dough turns a warm golden brown and it is ready to serve!
Once practiced a couple of times, preparing frozen dough is quite a quick and simple process.
It's certainly much easier than making dough from scratch and can save you on time while also guaranteeing delicious end products.
Make sure you learn how to prepare your frozen dough correctly to help you produce the best results!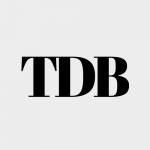 The Daily Buzz combines the pursuit of interesting and intriguing facts with the innate human desire to rank and list things. From stereotypical cat pictures to crazy facts about the universe, every thing is designed to help you kill time in the most efficient manner, all while giving you something to either laugh at or think about!