Looking into getting work done on your kitchen or just curious how your future kitchen will look like? In this guide, we'll show you the 10 steps in creating your dream kitchen.
10 Steps to Creating Your Dream Kitchen Space
Here are 10 steps you can follow to achieve your finest cookery:
1. Ask the Right Questions
Who will work in your kitchen? How long will you spend your time in it? These are only some of the questions you need to answer before proceeding to create your dream kitchen.
Will you use your previous kitchen wares, or should you have a complete makeover?
How long do you have for the renovation? Listing down the specific questions you need to answer before taking the leap is as important as finally starting the work.
2. Choose the Elements You Need
Take into consideration how the kitchen will work with the other parts of the house – should it go well with the living room?
Can it be seen from the second floor so the colors should match? Another thing to consider is the space you'll be needing. For example, do you need a lot of storage for your pickled experiments?
On the other hand, if you're someone who doesn't stay too long in the kitchen, you can opt for a smaller stove and fewer drawers – only you can really tell how your kitchen design should be to upgrade your kitchen experience!
3. Know Your Kitchen's Dimension
Before you can list down what you want your kitchen to have, you need to know if they'll fit.
Using a kitchen planner tool is a great way to properly visualize what your dream kitchen will look like with its given dimensions.
This way, you'll also be able to find the best layout that your kitchen can accommodate.
Remember the work triangle: fridge, sink, and stove. These three points should be close enough to each other for meal prep, storage, and cleaning to be easy and efficient.
4. Pick a Theme
You can look online and find inspiration from various pictures and kitchens. Select one that complements your personality, and then build your kitchen around that theme.
It can be minimalistic, eclectic, or a combination of many other styles that shows "you."
5. Create a Very Detailed Kitchen Floor Plan
Now that you know what you want to have in your kitchen, your preferred style, and your dimensions – the next thing you should do is to draw a floor plan!
What makes the kitchen look amazing isn't the only thing you should be concerned about. You should also know the space you're working with.
You can do the scaling yourself or ask for professionals like an architect to do it for you.
After this, decide on which parts of the floor you want your appliances and cabinets to be. Include tables, counters, and kitchen aisles you have in mind. Be wary of their sizes, though!
6. Pack Your Old Stuff Accordingly
It's best if you clean your current kitchen so you can see the space actually available for you.
However, this doesn't mean that you should send everything your kitchen has to the trash so you can start with a clean slate.
Separate those that you want to keep and remove those that you don't. Items that you no longer need can be stored in another part of the house or donated.
7. Clean and Declutter
Before you can put new wares and appliances into your new kitchen, you must thoroughly scrub the area down. Don't skip spaces that you think won't matter much.
Instead, do your best to make the area as decluttered as possible so you can fully see the extent of your space.
8. Have a Balance of Want and Functionality
You may want a cabinet because it looks cute, but also because it has a storage space you can use.
You shouldn't pick furniture and appliances just because you want them, but also because they provide your kitchen with the appropriate systems it needs to function.
Choose materials that fit your design and will also help your kitchen to last longer.
9. Stay Within Your Budget
After clearing your space and listing down those that are best for your new kitchen, it's now time to settle on a budget.
Yes, you might want to have the best kitchen in town, but having the most expensive tools doesn't equate to a kitchen is the best.
So shop around and look for the best deals before deciding what your kitchen really needs. After all, the appliances and furniture you pick will stay with you for years.
10. Don't Forget to Enjoy the Process
With all the tedious processes you expect to do when renovating or building your kitchen from scratch, don't forget to enjoy the process.
Being involved with every step in creating this special space in your home will give you the experience and memories you'll treasure close to you.
Plan Your Dream Kitchen Today!
You don't need to have a specific time when you'll be able to tinker with your kitchen space. You can start now by saving pictures on your phone or your online bulletin board.
Even if you're still ways away from your dream kitchen, you can still create and plan to your heart's content!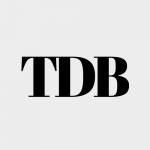 The Daily Buzz combines the pursuit of interesting and intriguing facts with the innate human desire to rank and list things. From stereotypical cat pictures to crazy facts about the universe, every thing is designed to help you kill time in the most efficient manner, all while giving you something to either laugh at or think about!