As an indie band, you know you don't have the marketing power of a major label behind you, so everything you do will be on your own.
While you know that marketing a band online is the fastest way to reach the largest audience, that's about as far as your knowledge goes.
Now it's up to you to find effective ways to reach the right audience and actually, that's where it all begins.
First Things First – Do You Have a Marketable Name?
Many bands have gone through several names before settling on that one name that would propel them to the top of the charts. If you have tried to find a name that expresses who you are and the kind of music you play, you know that it isn't always as easy as it sounds.
Why not read up on how to choose a band name using solid advice offered by artists who faced the same dilemma you now face? Read about how they went through changes before settling on the name fans now know them by.
The Pirate website also has a helpful guide on how to come up with a band name. Their site gives you so much more than locations of their studios where you can go in and record as an indie band since they have also collected a knowledge base to share from bands that have an established following. It isn't always an easy prospect, but you'll know when that one name says it all.
Mix It Up With a Few Covers
Yes, you want your sound to get heard. You want fans and other pros to know who you are and to experience some of your original tunes you are quite proud of. This will come in time but one of the things it is suggested you do as a new band is to feature a few legal covers of songs your favorite bands have released.
However, it is also suggested that you do a search on songs by that band because mixing and producing a song that was quite popular will also have been covered by more than a few bands. Seek tunes that haven't been overly covered and that will put you in a much better position to get heard.
It's all about ranking in the search engines and if fans are going to search for a song you've covered, you want to be in the first few results of the SERPs. Any further down and you probably won't get heard.
Lean on Social Media
You probably know that YouTube is the second largest social site only to Facebook and this is where a new band would want to post a few of their better tracks.
However, don't go overboard because once you've posted on social media, your fans will already have access to that tune!
You might want to post a short excerpt, a trailer if you will, so that fans get a taste of your sound but not a whole song. Leave them hungry for more.
This can work in tandem with your covers of other songs famous bands have released, but here you will never give them the entire tune.
Don't Forget Those Videos!
Besides being heard, you want to be seen. Once you have established a name that suits your persona and have developed a stage presence to match, it's time to lay down a few tracks for your fans to follow as well as a few well-produced vids they can enjoy while waiting for your latest tracks.
Here again, you may not want to release the entire video but give them a trailer, a taste of what they will be hearing once you've published that song or music video.
Anyone who can remember back to the early days of MTV will know just how much excitement a well-produced music video can help drive bands to the top of their charts.
Enter the Market Influencers
It could be other bands who are willing to talk up the things they like about your band, and it may be something posted by a music critic.
You will want a market influencer with a large enough following because that is what you will draw on when looking to grow your own loyal followers.
Remember, there is already a large group of potential fans or followers and that's what you will draw on when growing your own fan base. It gives you an exponential growth factor if you find influencers with enough of a draw.
Seek Out Music Marketing Tips
With a quick Google search you can find a myriad of solid music marketing tips. While it would be better to hire a pro marketing team, this may not always be an option.
It depends on what kind of budget you have and as a new indie band, you may have very little in the coffers. In fact, while music marketing tips would be your best choice, you can actually learn from marketing tips within any industry.
It's always going to be about how to get your name out there to the right audience, and marketing is how it will happen.
Make Your Web Presence Known
Finally, you will want to have a web presence set up and easily accessible. Many bands start a website where visitors can get a taste of what it is the band can do and ways to get in touch with members if the need arises.
You never know when that next big break is waiting for you in the form of a talent scout looking for that next new sound for their label.
You might be quite content with your own indie label at the moment but if one of the Big Four decides to pick you up, that's success right then and there. So, how do you market an indie band online?
Use every strategy you can find and before you know it your band will create the buzz you need to launch you straight to the top of the charts.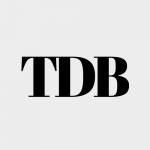 The Daily Buzz combines the pursuit of interesting and intriguing facts with the innate human desire to rank and list things. From stereotypical cat pictures to crazy facts about the universe, every thing is designed to help you kill time in the most efficient manner, all while giving you something to either laugh at or think about!