The Internet has built whole new standards for the world of modern business. It is now important to use multiple tools in order to make a certain brand successful enough. One of the sources of leads for any company are phone calls. Agencies use them to attract new clients and get more information on their needs. But to increase the overall performance of the company, it is not enough to simply know the number of the customer, because it is not going to end up being effective enough.
It is also important to find a way of how to get as many details over the whole audience of players as possible. This is where call tracking systems come in. With their help of them, it is going to be extremely easier to track the performance of literally any phone call that was made by the agency. This is very important for companies to know exactly when they should run a promotion, how attractive were previous sales and so on. In case of the call tracking, each marketing campaign receives a unique phone number in order to help the business to get more information on which of them performs the best.
This helps companies to know exactly what they should improve in order to get much better numbers of leads. This is a part of big data optimization that should be used by the majority of brands. It is safe to say that the call tracking system can help the agency to grow. It is impossible for the modern company to exist without enough information on the primary audience of clients. It is especially crucial for the most difficult times any brand could have.
What is the Main Role of the Call Tracking System in the Marketing Campaign of the Agency?
The main role of the best call-tracking system in the marketing campaign of an agency is to help track and analyze the effectiveness of marketing campaigns that generate phone calls. By assigning unique phone numbers to different marketing campaigns, a call tracking system can help identify which campaigns are generating the most calls and conversions, and which ones are not performing as well.
This information can help you make smart choices on where to invest your marketing resources and how to make your campaigns better. Advanced systems can also give you useful information about your customers, such as when they're most likely to contact you, which keywords they used to find you, and which products or services they're interested in.
This can help agencies:
Understand if their marketing efforts are making a good return on investment (ROI);
Engage with customers better;
Convert more leads into sales and make more money for their clients.
But it is important to choose the right phone call tracking system to ensure it is really improving things. Fortunately, there are lots of helpful tips online to guide agencies in making the right choice. Also, it is always possible to ask the question directly to the provider of such services, if you are unsure if it is going to work as intended.
Tips for Choosing the Right Call Tracking System for Your Agency
It is not easy to find a proper call tracking system, considering how many options there are on the market at the moment. Here are a couple of ways on how to make this task easier:
Find a system that could work simultaneously with your set of tools. It is fairly easy to find a tracking system that could be integrated in the CRM or any marketing automation system. This can help to automatically capture call data and make the overall workflow better.
Automatic report formation capabilities. To quickly understand the performance of the marketing campaign, it is crucial to look for a system that offers more details over the report on call volume, duration or other characteristics of the marketing campaign. It should not be a problem, considering that the internet is filled up with a lot of options that are promoted really good and it is possible to read comments from people who have already tried out some of these systems.
Real-time system ends up being the best option. In the modern business world, it is really important to keep getting fresh information. The best way to do that is by using the real-time tracking system. It is possible to get data almost instantly. This will help to respond to clients' needs in weeks or even days, which is really great for companies, if they want to improve the results of their marketing campaign. The reason for that – business can react to problem spots much faster.
Choose the system to work with your phone system. These systems usually give each campaign a unique phone number. Before choosing one, make sure it works with your current phone system and that you can set it up easily to work with your campaigns.
By checking all of these marks, it should not be a problem anymore to receive valuable enough call tracking metrics that are going to have a positive effect on the brand. One of the best advices that can be given in this case – people who run the business just need to be patient and try different techniques in order to find the best approach to clients. Once it is going to be found, there should be zero problems with the income generation, because there is going to be a clear understanding of what the primary audience needs at the moment.
Conclusion
It is impossible to ignore such essential tools, like call tracking, because almost any modern agency relies on phone calls as a primary source of lead generation. With the help of tracking, it should be much easier for agencies to gain valuable insights into the performance of the marketing campaigns and optimize their strategies in the way that would allow them to grow faster than ever before. When choosing a proper variant of the tool, consider factors such as integration, reporting capabilities, real-time tracking, and compatibility with your phone system – this will help to ensure you have chosen the best system for your agency's needs.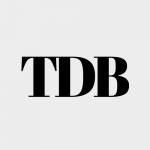 The Daily Buzz combines the pursuit of interesting and intriguing facts with the innate human desire to rank and list things. From stereotypical cat pictures to crazy facts about the universe, every thing is designed to help you kill time in the most efficient manner, all while giving you something to either laugh at or think about!