We all know about "spring cleaning" as the time to get our homes—and lives—in order as the weather gets warmer and we can do more with our days. But organization doesn't stop in April, of course.
Spring cleaning is just the beginning and if you can get organized for summer, you'll be amazed at how much more you can do with your time.
Whether you're stocking up on essentials, using an all-in-one digital organization app, or even just utilizing a calendar, there are so many simple ways to succeed with organization this year.
Here, we're taking a closer look at organization and offering some simple tips to help you get (and stay) organized this summer.
You'll be amazed at how easy it is to implement many of these organization tips so that you can have the best summer yet.
6 Tips to Get Organized This Summer
Don't let summer slip through your fingers this year by not being prepared or wasting precious time getting your home and life organized. Instead, get started early so you can enjoy those long summer nights.
Check out some of our tips to help you get organized this summer:
1. Create a Summer Calendar:
sometimes, the simplest tools are the best ones to use when it comes to finally getting organized. Beginning your journey toward an organized home can be as simple as setting up a summer calendar.
Hang a large calendar in your kitchen or living space so that it will be easy to notice. Mark it up with all your important events, trips, and deadlines.
For many people, it helps having this visual aid so you can literally see how busy your days and weeks are this summer.
2. Stock Up on Your Summer Items:
Avoid countless trips to the store by stocking up on all your favorite summer essentials in one fell swoop.
Load up with some extra sunscreen, aloe vera, bug spray, and beach supplies so that you'll be ready wherever tomorrow takes you.
And why not splurge on an extra pair of sunglasses for this sunny season? Stocking up now will save you time in the long run.
3. Pack Up Your Winter:
now that's warmer outside, do you still need all those big fluffy jackets hanging up in your closet?
To free up some valuable space in your home, pack up your winter gear, including coats, boots, winter accessories like hats and gloves, and anything else you won't be needing for a few months.
Not only will this help you reclaim some of your space, but it also became that much easier to actually find your summer gear.
Head to the garage and do the same for all your winter gear found there, such as snow shovels, snow tires, and outdoor gear for the winter months.
4. Summer Travel Kits:
that long road trip to the beach, mountains, or just another state, is practically synonymous with the idea of summer.
But as we all know, a long road trip also requires quite a bit of gear and supplies (and don't forget snacks).
So that you're not packing up just before hitting the road, and potentially forgetting something important, make your own summer travel kit that's already in your car.
Include a small first aid kit, some extra water bottles, a map (you won't have cell service everywhere, right?) and any other small items you think you'll need.
That way, you can actually enjoy the journey this summer.
5. Making Cooking Easy:
don't waste your entire evening preparing your meals this summer. Instead, find ways to simplify your cooking routines with some of these easy summer recipes.
Not only are these recipes quick and convenient, but with so many accessible and healthy options, you can feel great about what you're serving up for your family and friends this summer.
In fact, to get even more organized this year (and save even more time), why not enlist the help of your family and friends with the meal prep and cooking?
It'll save you time and give you the chance to bond over a fun and important activity.
6. Use an Organization App:
at times, it often feels like all of our digital tools and devices are actually making our lives more disorganized.
With countless apps, tabs, and tools, it's easy to lose an important photo, link, or even just a word doc. Well, isn't it time to get your digital life organized, too?
These easy-to-use apps allow you to finally have one accessible spot to upload all your photos, videos, word documents, notes, links, and more so that you don't have to waste time bouncing between apps.
And since all your important files are hosted on the cloud, you also don't have to worry about losing your digital files.
As more and more of our interactions occur in these digital spaces with these tools, it's just as important that your digital life is also organized these days.
Conclusion – How to Get Organized This Summer
Let's face it, life can get pretty crazy and hectic for all of us. Especially when the summer rolls around, it can be difficult to stay organized when planning summer trips and keeping your day-to-day smooth and productive.
But that doesn't mean you have to lose time and energy to the trap of disorganization.
Following some of our simple tips so that you can finally get organized this summer and focus on spending time with those you care about.
Make a summer travel kit, pack away your winter items, and download an easy-to-use organization app to truly transform your summer.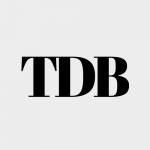 The Daily Buzz combines the pursuit of interesting and intriguing facts with the innate human desire to rank and list things. From stereotypical cat pictures to crazy facts about the universe, every thing is designed to help you kill time in the most efficient manner, all while giving you something to either laugh at or think about!