An excellent credit score can save you a great deal in terms of your financial standing. This is especially so regarding the interest charged over time. However, it is not always that your credit score will be high.
As much as you can still survive on a poor credit score, it will cost you in the long run. Apart from helping you get access to personal loans for fair credit, a good credit score is a sure way to invest your energy and time.
What is a Perfect Credit Score?
Based on the information that you have been getting from your credit report, you may probably have an idea that your credit score is usually a three-digit number.
This is typically a combination of factors like your credit card balances and loan repayment history. Notably, various companies have their unique models to calculate credit scores. Most of these would, however, operate on a scale between 300 and 850.
A good credit score means better chances of getting access to personal loans for fair credit since this is the main factor that lenders take into consideration.  Apart from lenders, employers and landlords may also seek to check your credit score before engaging you.
So to be on the safe side, always aim to get scores in the highs of 700 and above.  However, this is easier said than done. So how can you achieve a perfect credit score?
Timely payments – Your credit score will be heavily dependent on how disciplined you are when it comes to sticking to payment deadlines. On-time payment, in this case, refers to all your bills ranging from rent to cell phone charges, utilities and much more.
Be on the lookout – Your credits score may sometimes be affected by inaccuracies in your payment history. It is, therefore, vital that you regularly check your credit report from the major reporting agencies.
In case of any notable error, do not hesitate to report the same to the three main credit bureaus (Equifax, Experian and Transunion).
Optimize your credit utilization ratio – Credit utilization seeks to measure the balances owed on credit cards with respect to the credit limits on your cards.
This is usually a result of the total card balances divided by the total in credit limits. As a rule of thumb, always strive to stay below 30 percent with your credit utilization ratio.
You can quickly improve your credit utilization ratio by drastically reducing the balances owed while increasing or at least maintaining available credit.
Self-reporting does it – In most cases, lenders will be interested in determining the average age and number of accounts appearing in your credit report.
This helps them deduce how conveniently you have managed debt before. If you have a limited credit history, then it becomes a challenge on your end.
As such, self-reporting can go a long way in helping add information to your credit report. For this option, you can make use of the free services from UltraFICO and Experian Boost to help improve your thin credit profile by adding other financial information.
How Useful is a Perfect Credit Score?
A good credit score will mean lower interest rates on loans and credit cards. There are various lenders that offer personal loans for fair credit.
The lesser the money spent in interests, the higher your savings and the faster you will pay off the debt. This leaves you with enough funds to pay for other expenses.
It will also mean better chances of getting approved for loans and credit cards the next time you need any of these.
With an excellent credit score, you have more negotiating power. This is especially so when it comes to lowering your interest rates charged on loans or credit cards. Take advantage of other attractive offers that you have previously received from other entities courtesy of your credit score to bargain for better interest terms.
A good credit score also means better rates on your car insurance. Notably, auto insurance will always rely on your credit report to determine whether to cover your car and the amount in premiums therein. Poor credit scores will mean higher premiums for your car insurance.
Apart from these, an excellent credit score can only mean better prospects and higher limits in terms of your borrowing capacity. This is because the lenders will be more confident. After all, you have demonstrated that you have the discipline to pay back on time.
At the end of the day, an excellent credit score is a source of pride and earns you bragging rights. This is especially so if you have had to work your way up from a bad rating to an excellent standing. Whether you are looking to apply for a loan, take insurance, rent, and apartment or sign up for a cell phone service, your credits score will come in handy to determine your chances of getting the best deals. Improve your credit score standing and enjoy the peace of mind that comes with it.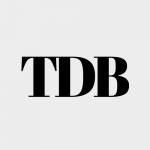 The Daily Buzz combines the pursuit of interesting and intriguing facts with the innate human desire to rank and list things. From stereotypical cat pictures to crazy facts about the universe, every thing is designed to help you kill time in the most efficient manner, all while giving you something to either laugh at or think about!