During the cold winter months, many of us experience some degree of seasonal depression or low motivation.
The good news is that bodyweight fitness exercises, known as calisthenics, can help alleviate your symptoms and boost your mood all year long.
Whether you are an experienced "gym rat" or you're a beginner starting out, you've probably heard of the term "calisthenics".
But when you think of calisthenics your mindset is probably something along the lines of: "Can I build strength and muscle mass from it?", "Is it really for me?", or "Would I be able to do all those cool tricks I see people doing on Instagram?"
Fortunately, calisthenics can help fend off winter blues, enhance energy levels, and hinder weight gain during the period of the year where many people supplement with extra insulation.
Calisthenics
Calisthenics is a form of training that utilizes your body weight as resistance to develop strength and endurance. This does not require any equipment as you'll be using your environment and surroundings to have a great workout.
The best part about this flexible workout style is that you can do it anytime, anywhere, even in the outdoors!
The word calisthenics is derived from an Ancient Greek word "Kallos", which means "beauty", and "Sthenos", which stands for "strength". Therefore, the art of utilizing one's own body weight is an elegant way to create a good physique.
Despite the lack of need for fancy equipment, calisthenics is a pathway to lose weight, build muscle, and progress onto doing cool skills such as the handstand, muscle up, front lever and back lever.
Calisthenics Workout
Here is a list of the five best exercises along with guidance on how to do them for calisthenics that you can start today.
The best part is that they can be done in the comfort of one's home, when training outdoors is off the table during the winter. Choose 3 or 4 exercises below, perform them for 4 rounds with 2 minutes rest in between sets.
Squats
The squat is a compound exercise that develops strength and endurance in the lower body muscles, especially in the glutes, quadriceps, hamstrings, and core.
These muscles are used in daily tasks such as walking or running, thus, practicing these will help improve your everyday functions.
Stand tall with feet wider than hip-width apart and toes pointing slightly outwards. Keep your core tight and your arms by your sides.
Inhale as you lower down by sinking your hips down and bending your knees as though you are going to sit on a chair. Keep lowering down until your thighs are parallel to the ground, whilst simultaneously bringing your arms together in front to counterbalance. Keep your core tight and your torso upright.
Exhale as you push up through your heel and return to the starting position.
Repeat this movement for 8-12 reps for 4 sets.
Lunges
Lunges are a lower-body exercise that helps tone your thighs, glutes and increase core strength. This unilateral exercise works on one side of the body at a single time which relies heavily on your core muscles and promotes muscular symmetry.
Stand tall with your right leg 3-4 feet in front of the other, this is also known as split stance position. Engage your core and keep your torso upright.
Inhale as you lower the body down by bending both knees until the back knee is around 2 inches off the floor, and the front thigh is parallel to the ground. Engage your core throughout this movement. Always keep your front knee behind your front toe. Clasp your hands together in front as you do this.
Exhale as you push back up and return to the starting position.
Perform 8-12 reps on each side in a single set.
Dips
Dips, also known as tricep dips, are an upper body exercise that should be included in your training routine, regardless of your fitness level.
They are a great addition to push-ups and training them will develop your pushing strength along with the muscles in the chest, triceps, and shoulders region. You will need a chair or an elevated surface for this exercise.
Sit on a chair or any elevated surface with your hands gripped tightly on the front edge of the platform just at the outside of your hips with fingers facing forward.
Lift your body by extending your arms fully so that your rear end is floating above the platform, whilst simultaneously straightening your legs so that your heels touch the floor. Keep your core tight and pull your shoulders down away from your ears.
Inhale as you lower your body by bending the elbows. Lower until your triceps are parallel to the ground.
Exhale as you push up and return to the starting position. Lock your arms out.
Repeat this movement for 8-12 reps for 4 sets. If this is too difficult, you can bend your knees so that your feet are flat on the floor. This will take the load away from your upper body.
Pull-Ups
Pull-ups are an upper body strength developing exercise that primarily targets the back, biceps, and core.
This is one of the fundamental exercises in calisthenics, therefore, if done properly, they will increase your functional strength and make everyday actions easier such as pulling a door open or opening a tight jar.
Hang from a bar using a pronated grip (palms facing forward) with your arms extended shoulder-width apart. Bend your legs so that they're off the ground and behind your body.
Exhale as you pull your torso up by bending the elbows until your chin is above the bar. Keep your core tight to limit the swing.
Inhale as you return to the starting position by extending the arms. Lock both arms out fully before repeating the next rep to ensure a full range of motion.
Repeat this movement between 4-10 reps. You can regress to an easier option by doing Australian pull-ups. Learn how to do this by checking out the Australian pull-up tutorial.
Push-ups
The push-up is another fundamental calisthenics upper body exercise that enhances your pushing strength and stabilizes your core. This exercise targets the chest, triceps, and shoulders.
Start in a high plank position with your hands flat on the floor shoulder-width apart. Your shoulders are stacked directly on top of your wrists, your legs are extended and your feet are together. Squeeze your glutes and core to keep the body in a straight line.
Inhale and bend the arms to lower your body until your triceps are parallel to the ground. Keep your core tight and your elbows close to your torso.
Exhale as you push up and return to the starting position. Lock your arms out fully.
Repeat this movement for 8-12 reps. You can regress to an easier variation by doing knee push-ups. To do this, simply drop your knees to the ground and perform the same movement path.
Outdoor Winter Activities
Winter is a gorgeous time of the year. From celebrating the holidays, drinking hot chocolate, ice skating, and the feeling of crisp winter air, there is in no case a scarcity of fun things to do during the winter.
Why not get active and engage in some wintry fun?
Here are some other fun activities you can do this winter:
Sledding: Regardless of your age, sledding is forever a fun thing to do that does not require much skill.
Winter walks: Walking in the winter can give you a magical feeling, the clear crisp air, frosty footsteps, and the beautiful views, which make it a wonderful time to take a brisk walk.
Ice skating: Get some fresh air and enjoyment with this classic activity.
Skiing: Hitting on the slopes and gliding on the snow will give you an exhilarating experience.
How to Improve Your Mood
We all feel low or down from time to time. This does not necessarily imply that something is wrong. Feeling low is universal after upsetting events or significant life changes, however, sometimes it happens for no apparent reason. Here are some tips to improve your mood:
Small physical activity every day: Taking a brisk walk, cycling around your area, or practicing calisthenics.
Boost your mood with music: Uplifting songs or albums can boost happiness and take away the anxiety, and don't forget to dance!
Sleep 30 minutes earlier: Lack of sleep can have a negative impact on your mood. Try going to sleep 30 minutes earlier and this could help you to wake up feeling refreshed.
Positive self-talk: Write down possible reasons why you are in a bad mood and turn these negatives into positive ones. For example, "I am fit and healthy!"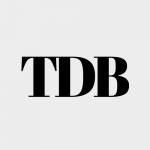 The Daily Buzz combines the pursuit of interesting and intriguing facts with the innate human desire to rank and list things. From stereotypical cat pictures to crazy facts about the universe, every thing is designed to help you kill time in the most efficient manner, all while giving you something to either laugh at or think about!