Telemedicine has improved and widened the scope of the delivery of healthcare services in many ways. From helping healthcare professionals to serve rural patients to faster diagnosis of serious health issues like strokes, telemedicine is redefining how patients consult doctors.
The use of digital means of communication and patient monitoring tools has helped to facilitate an unrestricted flow of information between those requiring medical attention and those providing healthcare facilities. The benefits range from faster treatments, reduced medical costs to dynamic consultation. These factors will together contribute to the telemedicine industry reaching $186.66 billion by 2026 from $34.28 billion in 2018.
The COVID-19 pandemic has further amplified the need and use of telehealth services. Telemedicine video conferencing has opened new channels for patients to communicate with a doctor without requiring to travel. It is helping to address medical issues that were difficult to address a few years back.
Here are 6 ways in which telemedicine is changing healthcare:
1) Faster diagnosis of patients
The delay in the identification of a disease can sometimes result in fatal consequences. Telemedicine addresses this problem by allowing healthcare experts to identify key symptoms of the disease through video conferencing. This helps them suggest medication that can contain the spread of diseases and sometimes even cure the disease without requiring physical consultation.
2) Real-time monitoring of ICU patients
The use of telemedicine technology in the intensive care unit (ICU) provides "second eyes" to doctors and nurses. In challenging scenarios where there is a high patient load, the limited resources can be detrimental to providing effective medical attention to all the patients in ICU. Even slight changes in temperature, blood pressure, etc. can lead to serious complications.
Facilities like Tele-ICU can be used to help hospital staff monitor the vital stats of patients without having to be physically present beside the patients. They can keep the physicians in the loop and even administer suggested medication.
3) Immediate consultation
Individuals no longer have to travel tens of kilometers to consult physicians. They can book a telemedicine appointment and connect with a doctor from the very comfort of their homes.
This is beneficial in situations where immediate medical attention is needed and even slight delays can mean danger for patients. Small cuts, gastric issues, headaches, and sore throats can be easily diagnosed by doctors through video conferencing.
For doctors, telemedicine is also a great way to follow-up with their patients. They can keep track of the patient's daily progress with the help of the electronic exchange of information. Patients do not have to visit for physical consultation and can simply intimidate doctors about their current health.
4) Making home-rehabilitation easy
Many patients are not comfortable staying in hospitals for long durations. The reason includes high medical costs and discomfort. Sometimes patients may no longer need emergency medical attention at hospitals but still need to be under the physician's observation.
These patients can now be rehabilitated at their homes. Earlier doctors were skeptical as it posed a difficulty in monitoring patient health but telemedicine has solved this problem.
Doctors can be updated about the patient's health by sending videos, photos, and other information they need. This gives them the confidence to treat patients without having to keep them in the hospital.
5) Benefits immobile patients
Moving an immobile patient can be a challenging task, especially if they need frequent consultation from physicians. The process of transporting them in your car, to and from the hospitals can be stressful for both the patient and their family members. If you do not have a car or stay far away from the hospital, this can be even more exhausting.
Telemedicine can help to take care of this by allowing physicians to check immobile patients through a video call. This saves a lot of time and effort. Immobile patients also benefit immensely as they no longer have to face the pain of traveling long distances.
They can also inform you if there is any need for physical consultation, otherwise, you can continue telemedicine consultation.
6) Makes mental health professionals more accessible
Telemedicine makes it convenient for patients to consult psychiatrists by just getting on a video call. It also addresses the problem associated with shortages of mental health professionals. Through telemedicine facilities, psychiatrists can treat more patients at the same time, as the need to travel is significantly reduced.
Addiction treatment is also an important area where telemedicine has provided a lot of relief. Mental professionals can easily keep track of their patient's progress by staying in constant touch with them. They can also make proactive changes in therapies to benefit the patients.
Conclusion
Like other advancements in the healthcare sector, telemedicine is a big leap in improving the quality of life of individuals. People are no longer constrained by factors like location, money, and time to get a medical consultation. Telemedicine has also aided in making important information accessible to all which is promoting better lifestyle practices.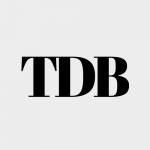 The Daily Buzz combines the pursuit of interesting and intriguing facts with the innate human desire to rank and list things. From stereotypical cat pictures to crazy facts about the universe, every thing is designed to help you kill time in the most efficient manner, all while giving you something to either laugh at or think about!