There's no denying it: sleep is crucial for our health, cognitive function, and overall well-being. Numerous studies have shown a significant link between quality sleep and creativity, an attribute highly prized in the film industry. The ability to envision unique narratives, develop compelling characters, and solve complex production challenges demands a high level of cognitive flexibility, something quality sleep can greatly enhance.
But how exactly does it work? How does quality sleep affect one's creativity in filmmaking?
The Filmmaking Process
Filmmaking is a multilayered process, divided into three critical stages: pre-production, production, and post-production. In pre-production, filmmakers plan and prepare everything needed for the shoot, requiring a significant amount of creative brainstorming.
The production stage brings these ideas to life, often demanding quick creative problem-solving on set. Post-production requires a keen eye and mind to weave together the final story. Each stage places unique creative demands on filmmakers, necessitating optimal mental function facilitated by quality sleep.
The Role of Sleep in Creativity
To better understand how sleep fuels creativity, let's delve into the science of sleep. Sleep is composed of different stages, each serving distinct functions. Rapid Eye Movement (REM) sleep, often associated with dreaming, has been linked with problem-solving and innovative thinking.
On the other hand, Non-REM sleep, particularly deep sleep, is crucial for memory consolidation and cognitive restoration. Together, these stages can boost creativity by improving our ability to form unique connections, consolidate learned information, and approach problems from new angles.
Real-Life Examples
Many industry greats underscore the importance of sleep. Oscar-winning director James Cameron, known for his creative genius in films like "Avatar" and "Titanic", prioritizes sleep to fuel his creativity.
Similarly, renowned director Steven Spielberg reportedly attributes his iconic dream-like sequences to his dreams, emphasizing quality sleep's influence on his creative process.
How Filmmakers Can Improve Sleep Quality
Sleep quality often takes a backseat amidst the rigorous schedules and high-stress environments that are part and parcel of the filmmaking process. Yet, adequate restful sleep is a linchpin to the creativity and cognitive function required in this industry.
So, how can filmmakers ensure they're catching those precious Z's despite their demanding routines? Let's explore some original and research-backed strategies:
Rethink Your Schedule
Filmmaking involves unusual and erratic work hours that can disrupt the body's natural sleep-wake cycle, known as the circadian rhythm. Whenever possible, try to maintain consistency in your sleep schedule. Studies show that consistency in sleep and wake times can significantly improve sleep quality and daytime alertness.
Cultivate a Pre-sleep Routine
A pre-sleep routine signals your body that it's time to wind down and get ready for rest. This routine could involve calming activities like reading, meditating, or listening to soothing music. Research suggests that such relaxing activities can help ease the transition into sleep, enhancing its overall quality.
Design Your Sleep Environment
An optimal sleep environment can significantly affect sleep quality. This includes factors like room temperature, noise, light, and comfort. Research suggests that a cool, quiet, and dark room can foster better sleep.
If you're on location, consider using sleep aids like earplugs, sleep masks, or white noise machines to create a more conducive sleep environment.
Invest in Comfortable Sleepwear
Your choice of sleepwear can also impact your sleep quality. Uncomfortable, restrictive, or poorly ventilated sleepwear can lead to disturbances throughout the night. Investing in high-quality sleepwear, like those found at Lunya, can make a notable difference.
Mind Your Diet
What and when you eat can also influence your sleep. Heavy meals or stimulants like caffeine and alcohol close to bedtime can disrupt your sleep. Having a light, balanced meal a few hours before bed can promote better sleep. It's also recommended to stay hydrated but limit fluid intake close to bedtime to prevent nighttime awakenings.
Stay Active
Physical activity has been proven to aid in sleep quality. Try to incorporate some form of exercise into your daily routine. However, avoid intense workouts close to bedtime as it could interfere with your ability to fall asleep (National Sleep Foundation, 2021).
Manage Stress
The high-pressure environment of filmmaking can lead to stress, significantly impacting sleep. Techniques such as mindfulness, meditation, and yoga have shown promise in reducing stress and improving sleep quality.
Leverage Power Naps
In the hustle and bustle of filmmaking, it may not always be possible to get a full night's sleep. Power naps can be an effective way to recharge and enhance alertness in such scenarios. Research has shown that a short nap of 20-30 minutes can improve mood, alertness, and cognitive performance. However, it's essential to ensure that these naps don't interfere with your nighttime sleep.
Practice Good Screen Hygiene
As a filmmaker, you may often find yourself working late into the night, which likely involves a lot of screen time. The blue light emitted by electronic screens can interfere with the production of melatonin, the hormone that regulates sleep.
Try to limit screen exposure at least an hour before bedtime. If that's not possible due to work demands, consider using blue light filtering glasses or software to reduce its impact on your sleep.
The Final Reel: Embracing Restorative Slumber in Filmmaking
With the final frame of this article in sight, let's reflect on the importance of quality sleep in filmmaking. The cinema industry, celebrated for its creativity, innovation, and resilience, often asks for relentless dedication and non-stop hustle from its participants.
However, in this persistent chase for perfection, the value of restful sleep often fades into the background, is underrated, and is overlooked.
Science consistently underscores sleep's undeniable role as the silent nurturer of our cognitive faculties – a vital resource that replenishes our mental stamina, enabling us to envision innovative narratives, mold intriguing characters, and troubleshoot the most complex production conundrums.
For those in the throes of filmmaking, acknowledging sleep's importance is the first step towards reaping its benefits. From maintaining a consistent sleep schedule, establishing a calming pre-sleep routine, creating an optimal sleep environment, choosing comfortable sleepwear, practicing healthy dietary habits, staying active, and managing stress—every strategy has a part to play in enhancing your sleep quality.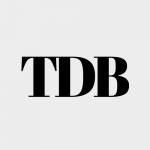 The Daily Buzz combines the pursuit of interesting and intriguing facts with the innate human desire to rank and list things. From stereotypical cat pictures to crazy facts about the universe, every thing is designed to help you kill time in the most efficient manner, all while giving you something to either laugh at or think about!