How much does a million dollars in U.S. currency weigh? That depends on which coins or dollars are used to total that amount.
In the United States, one million dollars in one-dollar bills weighs approximately 1.1 tonnes, or 2,202 pounds (using the Avoirdupois method). According to the United States Department of the Treasury, a dollar bill of any denomination weighs exactly 1 gramme. One pound equals approximately 454 grammes, so one million grammes = 2,202 pounds (1,000,000 divided by 454).
Each $1 bill is composed of cotton and linen in proportions of 75% and 25%, respectively. This material is so resilient that it takes around 4,000 double folds to shred a bill.
One Million Dollars in Alternate Currency
Clearly, a million dollars would not be packed in one-dollar bills. So, what is the best denomination for the typical scene of a million dollars in a suitcase?
Considering that each dollar bill weighs 1 gramme, 1 million five-dollar bills should weigh around 440 pounds or 200 kilogrammes (1,000,000 divided by 5 equals 200,000; divide 200,000 by 454). The weight is still not exactly convenient. One million dollars in 10-dollar bills becomes more manageable when reduced to 100,000 bills, but still weighs 220 pounds (100 kilograms).
With 20-dollar bills, a million dollars becomes more doable, weighing 110 pounds (50 kilogrammes) for 50,000 bills. This decreases to 44 pounds (20 kilogrammes) for 50-dollar bills and 22 pounds (10 kilogrammes) for $100 bills, which is light enough for most individuals to carry in a luggage.
One Million Dollars from Multiple Angles
How does one million dollars seem when the bills are stacked? The thickness of all U.S. dollar bills, regardless of denomination, is.043 inches. A million one-dollar bills therefore stack to a height of 4,300 inches, or 358 feet. This is comparable to a 30- to 35-story structure in height.
By dividing this amount by various dollar denominations, you may determine the height of each stack. One million dollars is 71.6 feet tall in five-dollar bills, 35.8 feet in 10-dollar bills and 17.9 feet in 20-dollar bills. 50-dollar bills make for 7.16 feet, and 100-dollar bills reach 3.58.
The dimensions of a dollar bill are 2.61 inches wide by 6.14 inches long, and its surface area is 16.0254 square inches. This indicates that one million one-dollar bills are sufficient to cover an area of 111,287.5 square feet, or roughly the size of two football fields. Again, dividing this figure by other dollar denominations will get the area covered by each dollar denomination.
One million US one dollar bills would reach approximately 96 miles if they were lined up end-to-end. Using five-dollar, ten-dollar, and twenty-dollar bills, the line will stretch approximately 19, 9, and 4 miles. A million dollars in 100-dollar bills is approximately 1,674 yards long, whereas a million dollars in 50-dollar bills is approximately 1.9 miles long.
A million dollars' worth of coins
Coins are significantly heavier than bills. For example, a single nickel weighs 5 grammes. Thus, one million dollars' worth of nickels weigh 100,000 kilogrammes (100 grammes per dollar), or approximately 110 tonnes (220,264 pounds). On the other hand, the half-dollar coin weighs 11.34 grammes. Since one million dollars requires two million half-dollar coins, one million dollars in half-dollar coins weights 22,680 kg, or about 25 tonnes. The American Innovation series of one-dollar coins weigh 8.1 grammes each. Therefore, one million of these coins weigh 8,100 pounds, or 8.9 tonnes.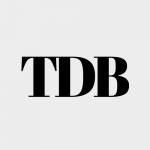 The Daily Buzz combines the pursuit of interesting and intriguing facts with the innate human desire to rank and list things. From stereotypical cat pictures to crazy facts about the universe, every thing is designed to help you kill time in the most efficient manner, all while giving you something to either laugh at or think about!