How Do You Make an Island Flower Bed? Creating an island flower bed adds a focal point and visual interest to your garden.
To make an island flower bed, start by choosing a location that allows for a 360-degree view of the bed.
Next, mark the shape and size of the island using a garden hose or spray paint. Clear the area of any existing vegetation or debris, ensuring the soil is loose and free from weeds.
Consider adding organic matter, such as compost or aged manure, to improve soil fertility and drainage. Select a mix of plants that complement each other in terms of height, color, and bloom time.
Place taller plants in the center and gradually transition to shorter plants towards the edges.
When planting, follow the recommended spacing guidelines for each plant, allowing them enough room to grow and flourish.
Finally, mulch the bed to suppress weeds, conserve moisture, and provide a finished look.
Regular maintenance, including watering, fertilizing, and deadheading, will help keep your island flower bed looking vibrant and attractive.
An island flower bed is a standalone garden bed, usually in the middle of a lawn, surrounded by grass or other landscaping features. Create a focal point in the landscape and provide a visually appealing area for growing various flowers and plants.
Creating an island flower bed can add a vibrant and colorful element to your outdoor space. It serves as a decorative centerpiece, enhancing the overall aesthetics of your garden or yard.
Creating an island flower bed can be a rewarding and enjoyable project that brings beauty, biodiversity, and a sense of tranquillity to your outdoor environment.
Planning and Preparation – How Do You Make an Island Flower Bed?
pinterest.com
1. Selecting a Suitable Location for the Island Flower Bed
Consider the sunlight requirements of the plants you wish to grow. Choose a location that gets the appropriate amount of sunlight throughout the day.
Know about the area which you consider to create the island flower bed, ensuring it fits well within the overall landscape design.
2. The Size and Shape of the Island Flower Bed
Measure the available space and consider the scale and proportion of your garden or yard.
Decide on the desired shape of the island flower bed, such as circular, oval, rectangular, or freeform, considering the surrounding landscape features and the overall aesthetic you want to achieve.
3. Assessing the Soil Quality and Making Necessary Improvements
Perform a soil test to determine the soil's pH level and nutrient content. This information will guide you in selecting appropriate plants and making necessary amendments.
Improve the soil quality by adding organic elements, such as compost or well-rotted manure, to enhance fertility, drainage, and moisture retention.
Creating the Island Flower Bed – How Do You Make an Island Flower Bed?
pinterest.com
1. Marking the Outline of the Island Flower Bed
Use stakes or spray paint to mark the desired shape and size of the flower bed on the ground. This will serve as a visual guide during the construction process.
2. Removing Existing Vegetation and Weeds From the Area
Clear the marked area of any grass, weeds, or unwanted plants. Loosen the soil and remove the vegetation, ensuring you remove the roots.
3. Creating a Border or Edging for the Flower Bed
Add a border or edging material around the marked outline of the island flower bed. This can be done using bricks, stones, metal strips, or any other suitable material.
Ensure the border is level and secure, separating the flower bed and the surrounding lawn or garden.
4. Adding a Layer of Landscape – How Do You Make an Island Flower Bed?
Add a layer of landscape fabric or several sheets of newspaper inside the flower bed area. This will help suppress weed growth and prevent unwanted plants from infiltrating the flower bed.
Cut holes in the fabric or newspaper to accommodate your planting plants.
5. Planting a Variety of Flowers in the Island Flower Bed
Select a diverse range of plants based on their sun and shade requirements and their compatibility in terms of height, color, and blooming season.
Dig holes in the prepared soil, following the spacing recommendations provided for each plant.
Maintenance and Care
Maintenance and care regularly are crucial for the long-term success of your island flower bed.
By providing adequate water, nutrients, and attention to the health of the plants, you can enjoy a flourishing and visually appealing flower bed.
In the final section, we will summarize the key points and encourage you to unleash your creativity in designing your island flower bed.
Conclusion
How Do You Make an Island Flower Bed? Creating an island flower bed involves careful planning and preparation, including selecting a suitable location, determining the size and shape, assessing soil quality, and gathering necessary tools and materials.
The actual creation process includes Marking the outline, Removing existing vegetation, Adding a border or edging, Incorporating landscape fabric or newspaper, Improving soil fertility, Planting a variety of flowers and plants, and Providing proper watering and mulching.
An island flower bed is a focal point in your garden or yard, adding visual interest, vibrant colors, and a touch of personal expression.
It enhances biodiversity, attracts pollinators, and provides a sense of tranquility and balance to your outdoor space.
The beauty and fragrance of the flowers, along with the joy of nurturing and witnessing their growth, can bring immense satisfaction and fulfillment.
Following the steps outlined in planning, creating, maintaining, and caring for your island flower bed, you can create a stunning and flourishing oasis in your outdoor space.
Enjoy the process, connect with nature, and relish the beauty and rewards an island flower bed brings to your surroundings.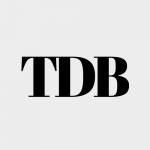 The Daily Buzz combines the pursuit of interesting and intriguing facts with the innate human desire to rank and list things. From stereotypical cat pictures to crazy facts about the universe, every thing is designed to help you kill time in the most efficient manner, all while giving you something to either laugh at or think about!