How Do You Make a Simple Flower Bed? To make a simple flower bed, choose a sunny location with good drainage. Clear the area and define the borders. Improve the soil with organic matter.
Select a variety of flowers suitable for your garden's conditions. Plan their layout based on height and color. Dig planting holes and place the flowers at the same level as their nursery containers.
Water well and mulch around the plants. Maintain by watering, monitoring pests, and pruning as needed. Enjoy your beautiful flower bed!
A simple flower bed can add beauty, color, and vibrancy to your outdoor space.
Whether you have a sprawling garden or a small backyard, a flower bed lets you showcase nature's wonders and express your style.
It is a focal point in landscaping, transforming an ordinary area into a captivating and inviting oasis.
Making a flower bed can be rewarding and enjoyable for beginners. Not only does it enhance the visual appeal of your surroundings, but it also offers numerous benefits.
Planning and Preparation
Before creating a simple flower bed, it is essential to spend time on careful planning and preparation.
This phase sets the foundation for a successful, thriving flower bed that suits your needs and preferences. Here are the key steps to consider during the planning and preparation stage:
1. Choosing the Right Location for the Flower Bed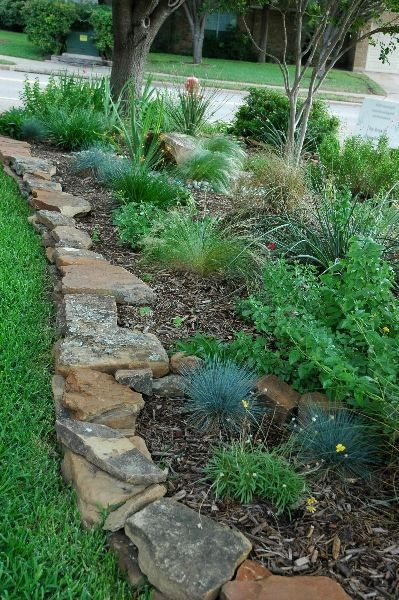 pinterest.com
Assess the available space in your yard and identify a suitable location for the flower bed.
Consider factors such as sunlight exposure, shade patterns, and proximity to trees or other structures that may affect plant growth.
1. Determining the Size and Shape of the Flower Bed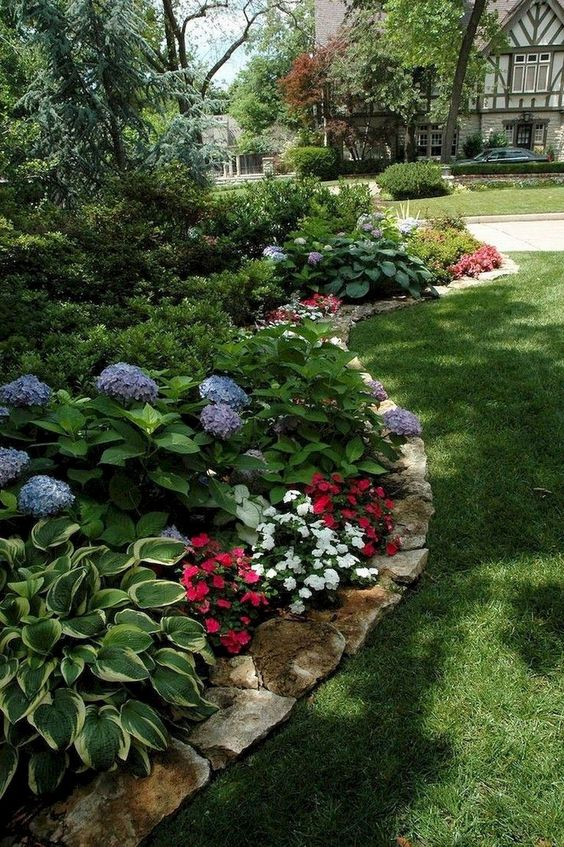 pinterest.com
Decide on the dimensions and shape of your flower bed, considering the available space and the overall design of your landscape.
A smaller, well-defined flower bed might be more manageable for beginners, while larger beds can accommodate a wider variety of plants.
3. Checking Soil Quality and Drainage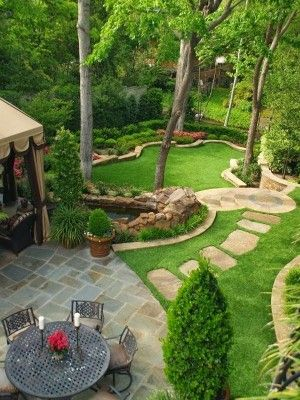 pinterest.com
Evaluate the soil quality in the chosen location by performing a soil test. This will help determine its pH level, nutrient content, and overall health.
Ensure proper drainage by observing how water flows and accumulates in the area. Avoid areas prone to waterlogging, as excessive moisture can harm the plants.
Selecting Appropriate Flowers for the Bed – How Do You Make a Simple Flower Bed?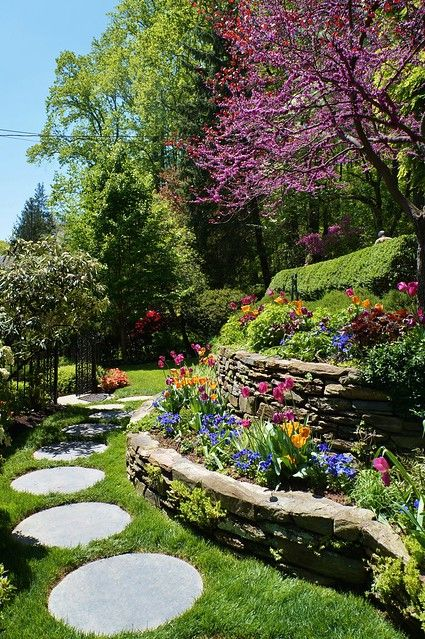 pinterest.com
Research and choose flowers well-suited to your climate, soil type, and available sunlight. Consider bloom time, height, color, and texture to create an appealing and harmonious flower bed.
Clearing and Preparing the Area
Once you have completed the planning and preparation stage, it's time to clear and prepare the area where your flower bed will be located.
This step ensures a clean slate and sets the stage for optimal growth and development of your plants. Here are the key steps to follow:
1. Removing Existing Vegetation and Weeds – How Do You Make a Simple Flower Bed?
pinterest.com
Start by clearing the area of any existing vegetation, including grass, weeds, and unwanted plants.
Use a shovel or a garden fork to dig up and remove the plants, ensuring you remove their roots to prevent regrowth.
2. Clearing Debris and Rocks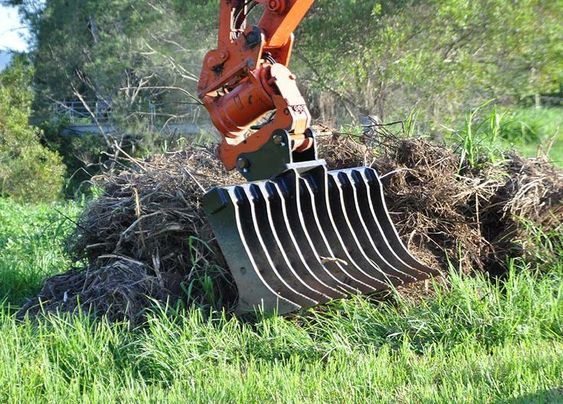 pinterest.com
Remove any rocks, stones, or debris from the area. These can hinder proper drainage and interfere with the growth of your plants.
Rake the area thoroughly to remove smaller debris and create a smooth surface.
3. Leveling and Smoothing the Bed
Use a garden rake to level the soil surface, removing any bumps or unevenness. Smooth the bed to create a flat and even surface for planting.
4. Creating the Flower Bed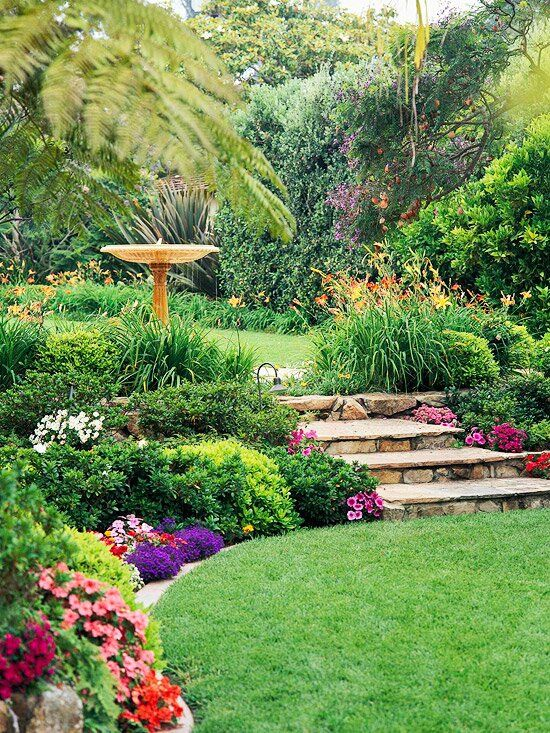 pinterest.com
With the area cleared and prepared, you can create the flower bed.
This stage involves shaping and establishing the boundaries of the bed, amending the soil further if necessary, and ensuring a suitable environment for your plants.
Marking the Boundaries of the Flower Bed – How Do You Make a Simple Flower Bed?
Use a garden hose or spray paint to outline the desired shape and boundaries of the flower bed. Take measurements and adjust as needed to achieve the desired size and shape.
1. Digging the Bed to the Desired Depth
Using a shovel or a garden spade, start digging along the marked boundaries of the flower bed.
Dig to a depth of about 6 to 8 inches, ensuring the bed is deep enough to accommodate the root systems of your chosen plants.
Conclusion
How Do You Make a Simple Flower Bed? Creating a simple flower bed is a rewarding endeavor that allows you to beautify your outdoor space and connect with nature.
You can transform a blank canvas into a flourishing garden filled with colorful blooms through careful planning, preparation, and implementation.
By choosing the right location, determining the size and shape, and adequately preparing the soil, you set the stage for successful plant growth.
Planting the flowers carefully and providing proper mulching and maintenance ensure their ongoing health and vitality.
Regular watering, fertilizing, pruning, and pest management practices play key roles in maintaining the beauty and longevity of your flower bed.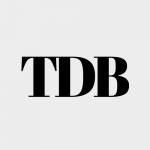 The Daily Buzz combines the pursuit of interesting and intriguing facts with the innate human desire to rank and list things. From stereotypical cat pictures to crazy facts about the universe, every thing is designed to help you kill time in the most efficient manner, all while giving you something to either laugh at or think about!