How Do You Make a Low-maintenance Flower Bed? To create a low-maintenance flower bed, consider the following tips.
Firstly, choose plants that are naturally resilient and require minimal care, such as native species or drought-tolerant varieties.
Opt for perennial plants that come back year after year, reducing the need for replanting. Use mulch to suppress weeds, retain moisture, and regulate soil temperature.
Group plants with similar water and sunlight need, to make irrigation easier. Minimize the use of high-maintenance plants or intricate designs that require frequent pruning or shaping.
Lastly, consider incorporating hardscaping elements like rocks or pathways to reduce the area that needs regular maintenance.
By following these guidelines, you can create a beautiful flower bed that requires less time and effort to upkeep.
Creating a low-maintenance flower bed is a popular choice for many gardeners seeking to enjoy the beauty of flowers without constant upkeep.
A low-maintenance flower bed offers a practical solution for those with busy schedules or limited gardening experience.
By implementing smart design choices and selecting the right plants, you can minimize the time and effort required to maintain your flower bed while still enjoying vibrant blooms and visually appealing garden space.
Planning and Design – How Do You Make a Low-maintenance Flower Bed?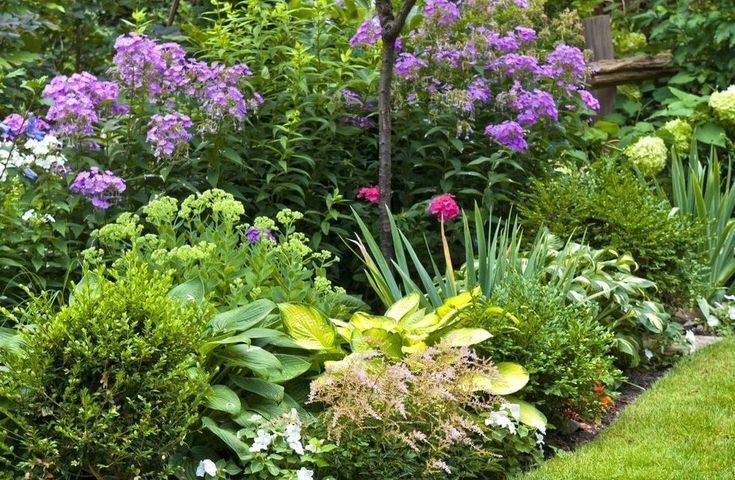 pinterest.com
A crucial step in creating a low-maintenance flower bed is thoughtful planning and design.
By investing time and effort in this stage, you can set a strong foundation for a garden that requires minimal upkeep while maximizing its visual impact and longevity.
1. Assessing the Space and Determining the Size of the Flower Bed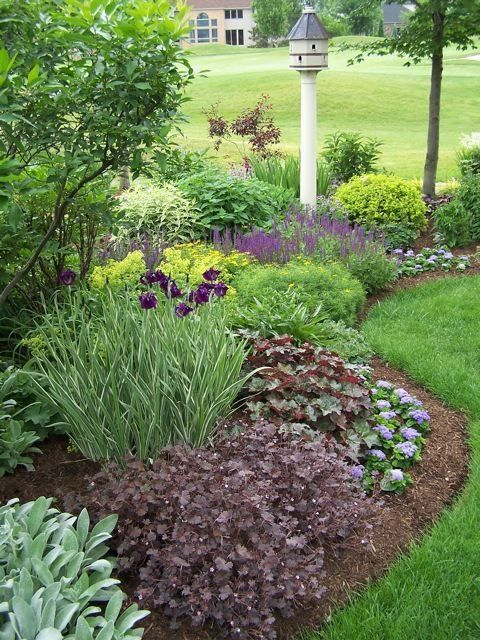 pinterest.com
Before diving into the design process:
Evaluate the available space for your flower bed.
Consider factors such as the dimensions, shape, and existing landscape features.
Determine the ideal size of the flower bed based on the available space and your preferences.
Remember that a larger flower bed may require more maintenance, so strike a balance between size and manageability.
2. Choosing Low-maintenance Flower Varieties – How Do You Make a Low-maintenance Flower Bed?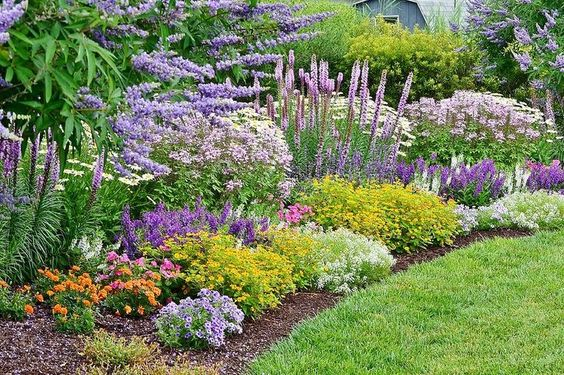 pinterest.com
Opting for low-maintenance flower varieties is key to reducing the upkeep of your flower bed. Look for plants that are known for their resilience, disease resistance, and minimal care requirements.
Consider native plants or those well-adapted to your local climate, as they tend to thrive with less intervention.
3. Designing the Layout and Arrangement of Plants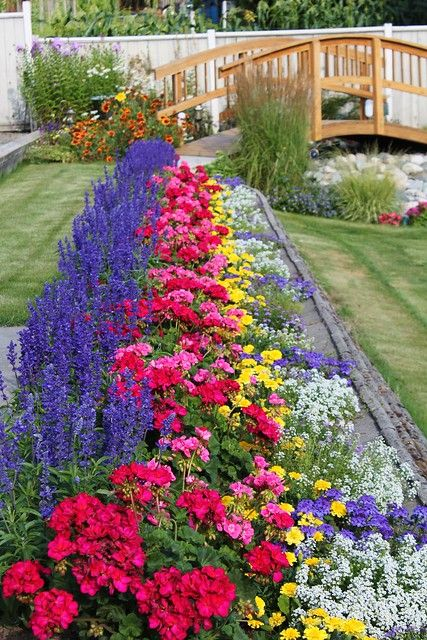 pinterest.com
A well-designed layout not only enhances the visual appeal of your flower bed but also affects its maintenance requirements.
Consider the mature size of plants and their growth habits when deciding on their placement. Group plants with similar water and care need together to streamline maintenance tasks.
Incorporate elements such as pathways, borders, or edging to define the flower bed and make it more accessible for maintenance activities.
Soil Preparation – How Do You Make a Low-maintenance Flower Bed?
pinterest.com
Proper soil preparation is essential for establishing a healthy and low-maintenance flower bed. By improving the soil quality and structure, you can create an environment that promotes strong plant growth, reduces the risk of diseases and pests, and minimizes the need for frequent interventions.
Plant Selection
Choosing the right plants for your low-maintenance flower bed is crucial in minimizing the need for constant care and upkeep.
By selecting varieties that are well-suited to your climate, have minimal maintenance requirements, and provide long-lasting beauty, you can enjoy a vibrant and thriving flower bed with less effort.
1. Choosing Native or Adapted Plants That Require Less Maintenance
Native plants or those adapted to your region are generally more resilient and require less maintenance compared to exotic or non-native species.
They are well-suited to the local climate, soil conditions, and pest pressures, reducing the need for frequent interventions.
2. Selecting Plants With a Long Blooming Period and Minimal Pruning Needs
Opt for plants that offer extended bloom times, ensuring a continuous display of color throughout the seasons.
Look for varieties that naturally have long flowering periods or those that can be deadheaded easily to encourage prolonged blooms.
Additionally, choose plants that require minimal pruning or shaping, reducing the time and effort required for maintenance tasks.
3. Incorporating Evergreen Plants for Year-round Interest
Including evergreen plants in your flower bed provides year-round structure and visual interest, even during the dormant seasons.
Evergreens maintain their foliage throughout the year, adding texture, colour, and form to the garden.
They require minimal maintenance and serve as a backdrop for seasonal blooms. Choose evergreen shrubs or perennials that complement the overall design and provide year-round appeal.
Watering Techniques
Efficient and appropriate watering techniques play a vital role in maintaining a low-maintenance flower bed.
By implementing strategies that minimize water waste and promote deep root growth, you can reduce the frequency and effort required for watering while ensuring the health and vitality of your plants.
Weed Control
Effective weed control is essential for maintaining a low-maintenance flower bed.
By implementing proactive measures to suppress weed growth, you can minimize the need for frequent weeding and ensure that your flowers have ample space and resources to thrive.
Conclusion
How Do You Make a Low-maintenance Flower Bed? Creating a low-maintenance flower bed is an achievable goal that allows you to enjoy the beauty of a vibrant garden without the burden of constant upkeep.
By following the steps and guidelines outlined in this guide, you can establish a flower bed that thrives with minimal effort, providing you with a visually appealing and hassle-free outdoor space.
Through careful planning and design, you can create a flower bed that is well-suited to your space and preferences.
Selecting low-maintenance plant varieties, considering sun exposure, and designing an efficient layout contribute to a garden that requires less maintenance in the long run.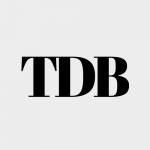 The Daily Buzz combines the pursuit of interesting and intriguing facts with the innate human desire to rank and list things. From stereotypical cat pictures to crazy facts about the universe, every thing is designed to help you kill time in the most efficient manner, all while giving you something to either laugh at or think about!