How Do You Make a Flower Bed Look Nice? To make a flower bed look nice, consider the following tips. First, choose a cohesive color scheme or theme for your flowers to create visual harmony.
Next, vary the heights and textures of the plants to add depth and interest. Incorporate a mix of annuals and perennials to ensure blooms throughout the seasons.
Use edging materials like stones or borders to define the bed and give it a clean, polished look. Regularly weed and mulch the bed to maintain its neat appearance.
Finally, add decorative elements such as garden ornaments or decorative rocks to enhance the overall aesthetic.
With proper planning and care, your flower bed will become a stunning focal point in your garden.
A well-maintained and visually appealing flower bed can transform any outdoor space into a vibrant and inviting oasis.
Whether you have a small garden or a sprawling yard, a beautiful flower bed can add color, fragrance, and texture, creating a focal point that enhances the overall aesthetic of your landscape.
A flower bed showcases nature's beauty and provides a sense of tranquility and joy.
In this guide, we will explore various tips and techniques to help you make your flower bed look nice, ensuring that it becomes a delightful and captivating feature in your outdoor environment.
From careful planning and plant selection to soil preparation and maintenance, we'll cover the essential elements contributing to a stunning flower bed.
So let's dive in and discover how to create a captivating floral display that will bring you joy and admiration for years.
Designing – How Do You Make a Flower Bed Look Nice?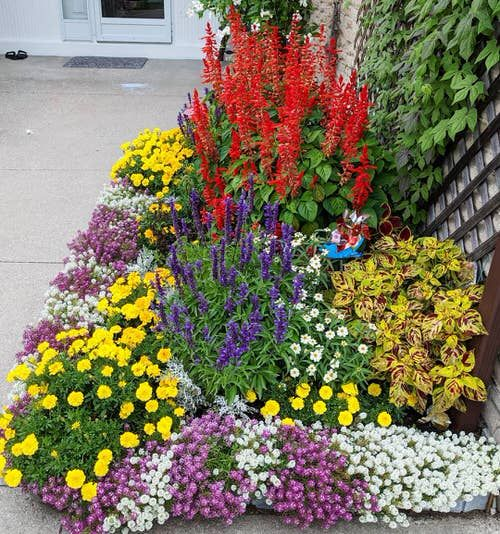 pinterest.com
1. Determine the Desired Style for the Flower Bed
Decide on the style or theme you want to incorporate into your flower bed.
This could be formal, informal, cottage garden, or any other style that suits your preferences and complements the overall design of your landscape.
A clear vision of the desired style will guide your plant selection and arrangement decisions.
2. Sketch a Rough Layout of the Flower Bed
Take some time to sketch a rough layout of your flower bed.
Consider the size and shape of the area, as well as any existing features such as trees, shrubs, or walkways that you want to incorporate into the design.
Sketching a layout will help you visualize the arrangement of plants and ensure a harmonious flow within the flower bed.
3. Account for the Size and Shape of Plants – How Do You Make a Flower Bed Look Nice?
When planning the flower bed, remember the mature size and shape of the plants you intend to include.
Consider their growth habits, such as spreading or upright, and ensure they have enough space to flourish without overcrowding each other.
This will help you create a visually appealing and well-proportioned flower bed.
4. Consider Color Schemes and Plant Combinations
Think about color schemes and plant combinations that will create visual interest in your flower bed.
Consider using complementary or contrasting colors to create a vibrant and harmonious display.
Additionally, select plants with different bloom times to ensure your flower bed remains colorful throughout the seasons.
Plant Selection – How Do You Make a Flower Bed Look Nice?
pinterest.com
1. Find Suitable Plants
One of the key factors in creating a beautiful flower bed is selecting plants well-suited to your space's specific growing conditions.
Consider the amount of sunlight the flower bed receives and choose plants that thrive in full sun, partial shade, or full shade accordingly.
Additionally, assess the soil quality and drainage, and select plants compatible with the soil type and moisture levels.
2. Consider the Height, Texture, and Form of Plants
To create a visually pleasing flower bed, it's important to consider the height, texture, and form of the plants you choose.
Select plants with varying heights to create depth and add visual intrigue.
Mix plants with different leaf textures, such as broad and bold foliage or fine and delicate leaves, to create a visually dynamic composition.
Additionally, consider the form of the plants, such as upright, mounding, or cascading, to add interest and create a balanced arrangement.
3. Evaluate Maintenance Requirements and Growth Habits
When selecting plants for your flower bed, consider their maintenance requirements and growth habits.
Some plants may require more frequent pruning, deadheading, or dividing, while others may spread vigorously and require regular maintenance to prevent overcrowding.
Choose plants that align with the time and effort you are willing to invest in their care.
Soil Preparation and Maintenance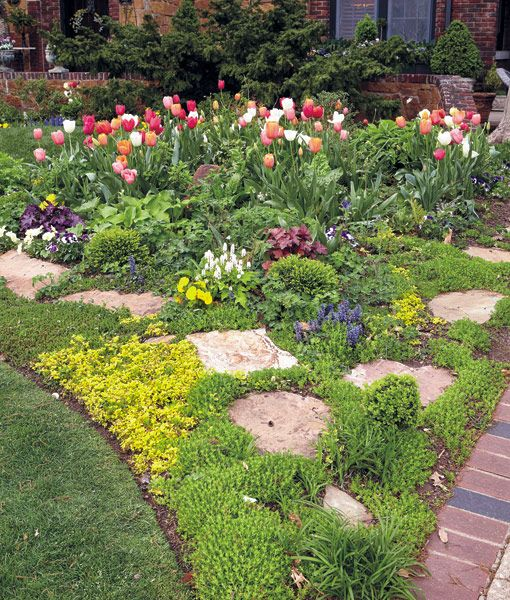 pinterest.com
1. Prepare the Soil Before Planting
Proper soil preparation is crucial for the health and vitality of your flower bed. Start by removing weeds, grass, or debris from the area.
Use a garden fork or tiller to loosen the soil for better root penetration and drainage. Break up clumps and remove rocks or roots that may hinder plant growth.
2. Regularly Water, Fertilize, and Weed the Flower Bed
Proper watering, fertilizing, and weeding are vital for maintaining your flower bed. Water your plants deeply and consistently, providing enough moisture to reach the root zone.
Avoid overwatering, as it can lead to root rot and other issues. Fertilize your plants as needed, following the specific requirements of each plant species.
Regularly inspect the flower bed for weeds and promptly remove them to prevent competition for nutrients and space.
Conclusion
How Do You Make a Flower Bed Look Nice? Creating a beautiful flower bed requires careful planning, thoughtful design, and ongoing maintenance.
Following the steps outlined in this guide, you can transform a simple flower bed into a stunning display of color, texture, and visual interest.
From planning and plant selection to soil preparation, arrangement, and additional enhancements, each aspect contributes to your flower bed's overall beauty and success.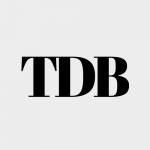 The Daily Buzz combines the pursuit of interesting and intriguing facts with the innate human desire to rank and list things. From stereotypical cat pictures to crazy facts about the universe, every thing is designed to help you kill time in the most efficient manner, all while giving you something to either laugh at or think about!