How Do You Irrigate a Flower Bed? Irrigating a flower bed involves ensuring that the plants receive adequate water to thrive and flourish.
To begin, assess the specific watering requirements of the flowers in your bed, taking into account factors such as plant type, growth stage, weather conditions, and soil type.
Next, choose an appropriate irrigation method, such as sprinklers, drip irrigation, soaker hoses, or hand watering, based on the size and layout of your flower bed and the water needs of the plants.
Install the irrigation system accordingly, ensuring even coverage of the entire bed with sprinklers or proper placement of drip irrigation lines or soaker hoses.
Establish a consistent watering schedule, considering the plants' requirements and local climate conditions.
It is generally recommended to water early in the morning or late in the evening to minimize evaporation.
Regularly monitor the moisture levels in the soil and adjust the watering schedule as needed to avoid overwatering or underwatering.
By providing the right amount of water at the right time, you can promote healthy growth and vibrant blooms in your flower bed.
Maintaining a healthy and vibrant flower bed requires more than just the right soil and sunlight.
Adequate irrigation plays a crucial role in ensuring the well-being of your flowers, providing them with the necessary water to thrive and flourish.
Whether you're a gardening enthusiast or a beginner, understanding how to properly irrigate a flower bed is essential knowledge.
Factors to Consider for Irrigation – How Do You Irrigate a Flower Bed?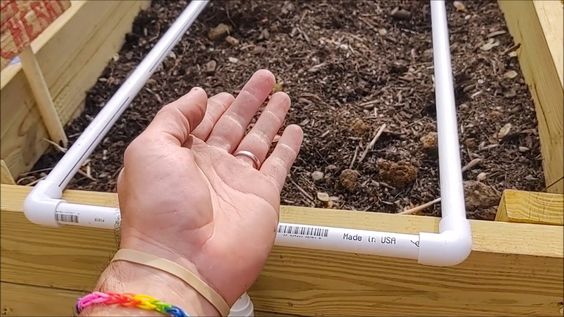 pinterest.com
When planning the irrigation of your flower bed, several factors should be taken into account to ensure proper watering. These factors include:
Soil type and composition: The type of soil in your flower bed affects its water-holding capacity and drainage. Sandy soils drain water quickly, requiring more frequent irrigation, while clay soils retain water longer, necessitating less frequent watering.
Sunlight exposure: The amount of sunlight your flower bed receives influences its water requirements. Areas with intense sunlight and high temperatures may require more frequent watering to compensate for increased evaporation.
Drainage capacity: The ability of your flower bed to drain excess water is crucial. Poor drainage can lead to waterlogging, root rot, and other problems. Assessing the drainage capacity helps determine the appropriate irrigation system and watering frequency.
Types of Irrigation Systems
1. Hand-watering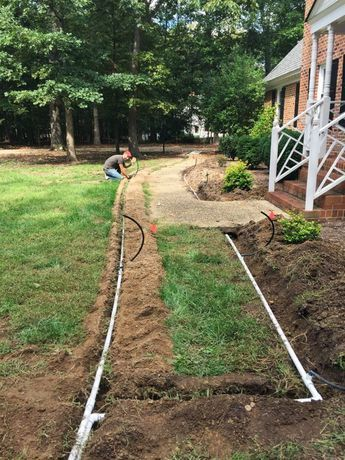 pinterest.com
Watering cans or hoses: Hand-watering with watering cans or hoses is a simple and widely accessible method. It allows for targeted watering and provides flexibility in adjusting the water flow and coverage.
Proper watering techniques: When hand-watering, ensure that the water reaches the root zone of the plants. Avoid overhead watering, as it may lead to foliage diseases. Instead, direct the water to the base of the plants, allowing it to penetrate the soil.
2. Sprinkler Systems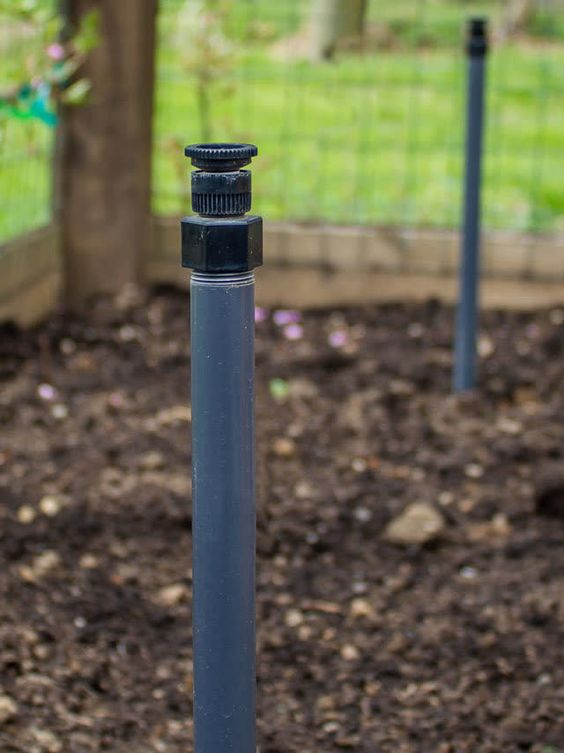 pinterest.com
Types of sprinklers: Sprinkler systems are popular for irrigating larger flower beds. There are various sprinkler types, including oscillating sprinklers, impact sprinklers, and rotary sprinklers. Each type offers different coverage patterns and water distribution.
Installation and setup: Proper installation and setup of sprinkler systems involve positioning sprinkler heads to cover the entire flower bed evenly. It's essential to consider factors such as water pressure, sprinkler head spacing, and coverage overlap to ensure efficient water distribution.
Adjusting watering patterns: Sprinkler systems often come with adjustable settings for spray pattern, radius, and duration. Experiment with these settings to achieve optimal coverage while minimizing water waste.
3. Drip Irrigation – How Do You Irrigate a Flower Bed?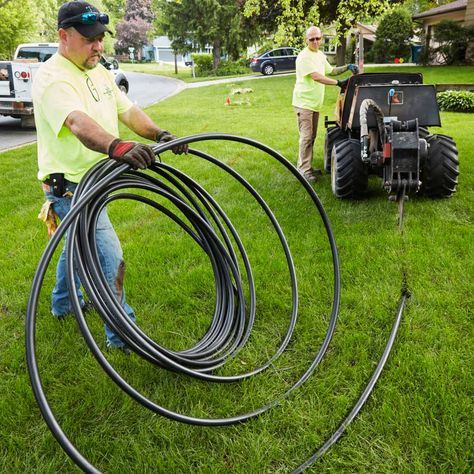 pinterest.com
Components of a drip system: Drip irrigation provides targeted and efficient watering by delivering water directly to the plant's root zone. A typical drip system consists of a main supply line, drip tubing, and emitters or drippers that release water slowly and steadily.
Installation and maintenance: Installing a drip irrigation system involves laying out the main supply line and positioning the drip tubing near the plants. Emitters should be placed strategically to ensure adequate water coverage. Regular maintenance, such as checking for clogged emitters and adjusting water flow, is necessary for optimal functioning.
Benefits of drip irrigation: Drip systems offer several advantages, including water efficiency, reduced evaporation, and targeted watering. They are particularly useful in conserving water and preventing weed growth in flower beds.
Watering frequency – How Do You Irrigate a Flower Bed?
Determining the frequency of watering for your flower bed depends on several factors, including:
1. Soil Moisture Levels
Monitor the moisture content of the soil by performing regular checks. Stick your finger into the soil to a depth of a few inches. If it feels dry, it's time to water. Avoid overwatering by ensuring the soil has a chance to dry out slightly between watering sessions.
2. Weather Conditions
Consider the prevailing weather conditions, including temperature, humidity, and rainfall. Hot and dry conditions typically require more frequent watering, while cooler and wetter periods may necessitate less frequent irrigation.
Amount of Water Required
1. Plant Species and Growth Stage
Different flowers have varying water needs. Research the specific watering requirements for the types of flowers in your bed. Additionally, consider the growth stage of the plants. Younger plants typically require more frequent watering compared to established ones.
2. Environmental Conditions
Evaluate the overall environment, including sun exposure, wind patterns, and air humidity. Sunnier and windier locations may result in faster water evaporation, requiring more water for irrigation.
Signs of Under or Overwatering
1. Underwatering
Symptoms include wilting, drooping leaves, dry and crumbly soil, and slowed growth. Adjust your watering schedule or increase the amount of water to alleviate the problem.
2. Overwatering
Signs of overwatering include yellowing leaves, fungal diseases, waterlogged soil, and a foul odor. Reduce the frequency and amount of watering to prevent root rot and other water-related issues.
Factors Affecting Watering Needs
1. Seasonal Variations
Watering requirements can change throughout the seasons. Adjust your watering practices accordingly, considering factors such as temperature fluctuations and precipitation levels.
2. Plant Species and Growth Stage
Different flowers have varying water requirements. Research the specific needs of the plants in your bed to ensure optimal watering.
3. Environmental Conditions
Factors such as sunlight exposure, wind, and humidity affect the rate of evaporation and, consequently, the watering needs of your flower bed.
Conclusion
How Do You Irrigate a Flower Bed? Maintaining a healthy and vibrant flower bed relies on effective irrigation practices.
By understanding the specific needs of your flower bed and implementing appropriate irrigation methods, you can create an environment where your flowers can flourish and thrive.
Throughout this guide, we have explored various aspects of flower bed irrigation, from understanding different types of flower beds and irrigation systems to determining watering needs and implementing efficient practices.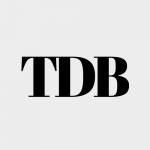 The Daily Buzz combines the pursuit of interesting and intriguing facts with the innate human desire to rank and list things. From stereotypical cat pictures to crazy facts about the universe, every thing is designed to help you kill time in the most efficient manner, all while giving you something to either laugh at or think about!