How Do You Arrange Flowers in a Flower Bed? Arranging flowers in a flower bed involves careful consideration of color, height, texture, and bloom time.
Start by selecting a focal point, such as a taller or eye-catching plant, and place it towards the center or back of the bed.
Gradually layer shorter plants towards the front, creating a visually pleasing progression. Group flowers of similar colors or complementary hues together for a harmonious effect.
Mix in different textures, such as feathery foliage or bold blooms, to add visual interest. Consider the bloom time of each plant to ensure a continuous display throughout the season.
Regularly maintain and deadhead the flowers to promote new growth and extend their blooming period.
Experiment with different arrangements and have fun creating a flower bed that reflects your personal style and preferences.
Arranging flowers in a flower bed is a delightful and rewarding activity that allows you to create a stunning display of colors, textures, and fragrances in your outdoor space.
Whether you have a small garden or a spacious yard, a well-arranged flower bed can add beauty and charm to your surroundings.
It enhances the aesthetic appeal of your landscape and brings a sense of tranquility and joy as you immerse yourself in the vibrant world of flowers.
Assessing the Place – How Do You Arrange Flowers in a Flower Bed?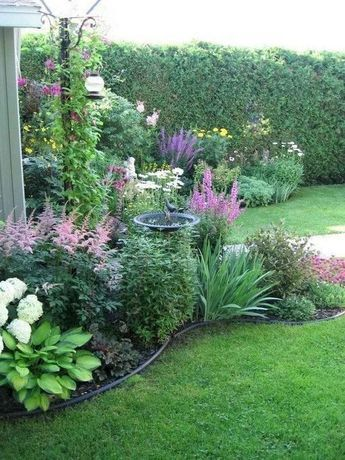 pinterest.com
Before arranging flowers in a flower bed, it is crucial to assess the site where the bed will be located.
A thorough evaluation of the area will provide valuable insights for making informed decisions about plant selection and bed design.
1. Evaluate Sunlight Exposure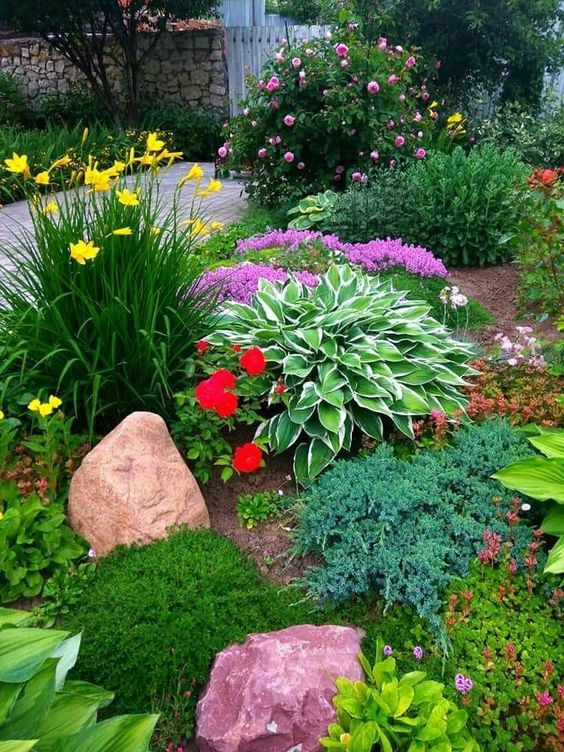 pinterest.com
Observe the site at different times of the day to determine the amount of sunlight it receives. Note areas of full sun, partial shade, and full shade.
Different flowers have varying light requirements, so understanding sunlight availability will help you select suitable plant species.
2. Analyze Soil Conditions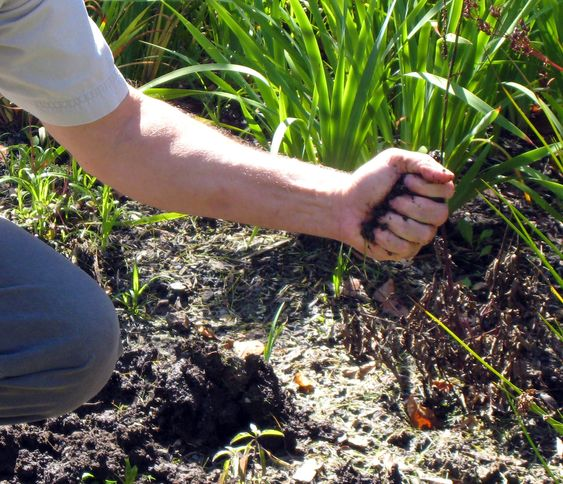 pinterest.com
Assess the soil type's texture (sandy, loamy, clayey) and fertility. This can be done by observing the soil's appearance and texture or by conducting a soil test.
Evaluate the soil's drainage capabilities to ensure it does not become soggy or overly dry. Excessive moisture or poor drainage can adversely affect plant health.
3. Consider the Size and Shape of the Flower Bed – How Do You Arrange Flowers in a Flower Bed?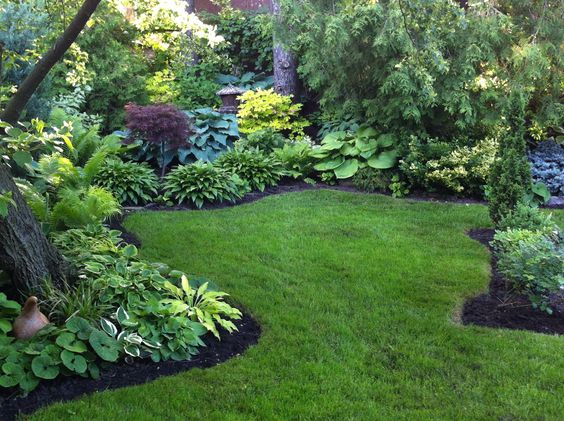 pinterest.com
Measure the dimensions of the area designated for the flower bed, taking note of its length, width, and any unique contours or irregularities.
Consider the overall shape of the bed, whether it is rectangular, circular, or free-form. This will influence the arrangement and organization of plants within the bed.
Selecting Flowers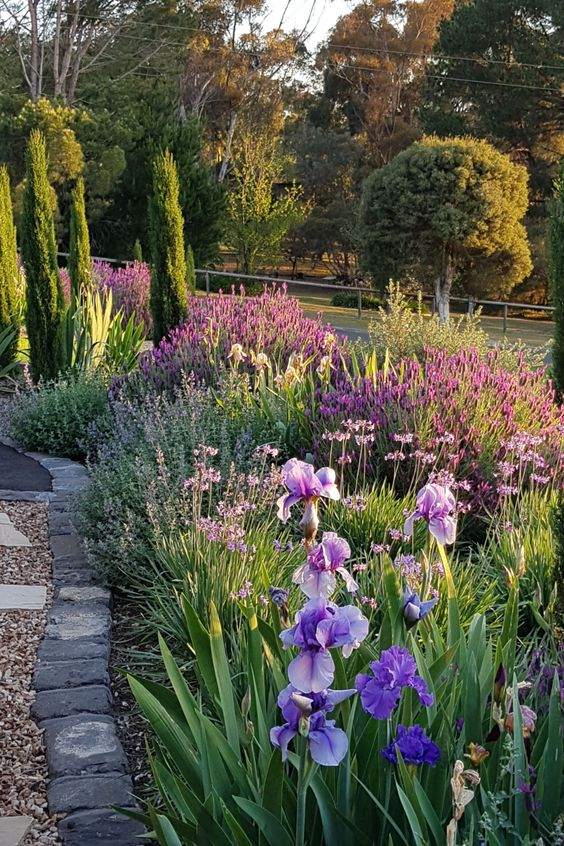 pinterest.com
Choosing the right flowers for your flower bed is essential to create a visually appealing and thriving garden.
When selecting flowers, consider the site conditions identified during the assessment and aim for a diverse mix of plants that complement each other.
Designing the Layout – How Do You Arrange Flowers in a Flower Bed?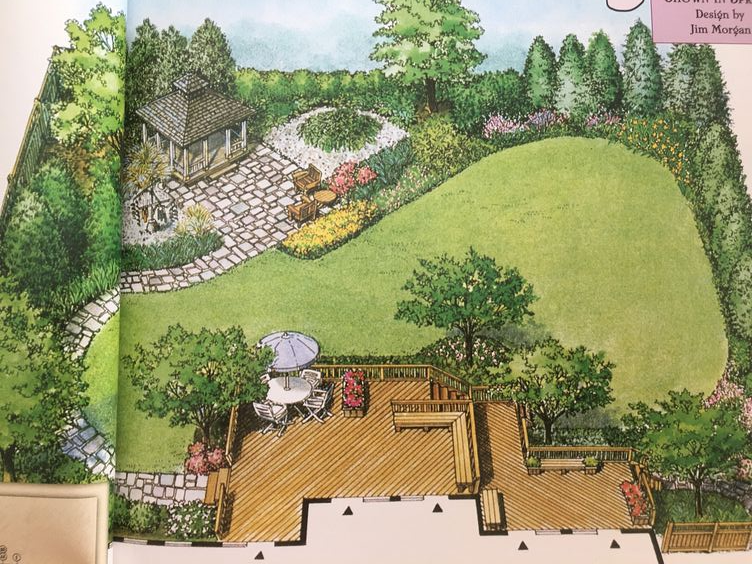 pinterest.com
Designing the layout of your flower bed is an exciting process that allows you to create a visually pleasing arrangement while considering the growth habits, colors, and heights of the selected flowers.
A well-designed layout will showcase the beauty of each flower while creating a harmonious and balanced overall composition.
Preparing the Flower Bed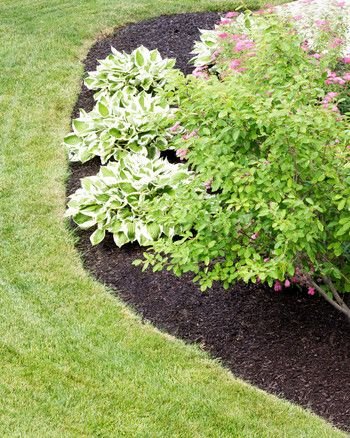 pinterest.com
Preparing the flower bed is a crucial step that sets the foundation for healthy plant growth and development.
Proper preparation ensures the soil is fertile, well-drained, and free from weeds and debris.
Caring for the Flower Bed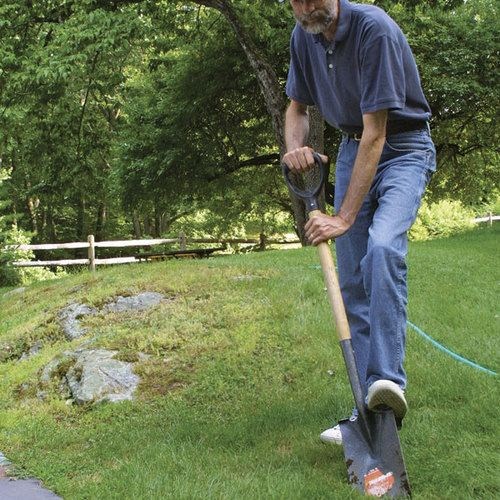 pinterest.com
Caring for your flower bed is essential to maintain the plants' health, vigor, and beauty throughout the growing season.
By providing regular maintenance and attention, you can ensure that your flower bed thrives and continues to delight with vibrant blooms.
1. Watering
Monitor the soil moisture regularly and water the flower bed as needed. The frequency and amount of watering depend on the specific flower species, weather conditions, and soil moisture levels.
Water deeply and thoroughly, ensuring the water reaches the root zone. Avoid overwatering or creating waterlogged conditions, which can lead to root rot or other problems.
2. Weed Control
Regularly inspect the flower bed for weeds and promptly remove them. Weeds compete with the flowers for nutrients, water, and sunlight.
Use hand-pulling or appropriate weeding tools to remove weeds, taking care to remove the entire root system. Applying a layer of mulch can also help suppress weed growth.
3. Fertilizing
Follow the specific fertilizer recommendations for your flower species.
Some flowers may benefit from regular balanced, slow-release fertilizer applications, while others may require specific nutrient formulations.
Apply fertilizers according to the recommended dosage and timing, typically during the growing season.
Avoid over-fertilizing, as this can lead to excessive foliage growth at the expense of blooms or cause nutrient imbalances.
4. Pruning and Deadheading
Regularly inspect the plants for dead or faded flowers and remove them through deadheading. This encourages continuous blooming and redirects energy toward new growth.
Trim back any damaged, diseased, or overgrown foliage or stems. Prune the plants as necessary to maintain their shape and size, promoting healthy growth and airflow.
5. Pest and Disease Management
Monitor the flower bed for signs of pests, such as aphids, snails, or fungal diseases.
Take appropriate action, such as using organic pest control methods or seeking professional advice, to prevent or mitigate pest and disease issues.
Encourage beneficial insects, such as ladybugs or lacewings, that can help control pests naturally. Companion planting with pest-repellent flowers or herbs can also provide some protection.
Conclusion
How Do You Arrange Flowers in a Flower Bed? Arranging and caring for a flower bed is a rewarding and fulfilling endeavor that allows you to create a beautiful, vibrant, and captivating outdoor space.
Following the steps outlined in this guide, you can confidently arrange your flowers, design an appealing layout, prepare the bed, plant the flowers, and provide ongoing care to ensure their health and longevity.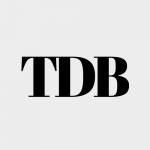 The Daily Buzz combines the pursuit of interesting and intriguing facts with the innate human desire to rank and list things. From stereotypical cat pictures to crazy facts about the universe, every thing is designed to help you kill time in the most efficient manner, all while giving you something to either laugh at or think about!