How Do You Arrange Annuals in a Flower Bed? Arranging annuals in a flower bed allows you to create a stunning display of vibrant colors and textures throughout the growing season.
Begin by selecting a variety of annuals that suit your desired color scheme, height, and bloom time. Consider the mature size of each plant to ensure proper spacing.
Before planting, prepare the soil by removing weeds and adding organic matter for improved fertility.
When arranging the annuals, place taller plants towards the back of the bed or in the center to create a focal point.
Gradually transition to medium-height and then shorter plants towards the front or edges. This layering effect adds depth and visual interest to the bed.
Alternatively, you can create clusters or drifts of the same type of annual for a more cohesive look. To enhance the overall aesthetic, mix different colors and textures throughout the bed.
Regularly deadhead spent blooms to encourage continuous flowering.
With thoughtful planning and design, arranging annuals in a flower bed will result in a stunning and ever-changing display of colors and textures.
Arranging annuals in a flower bed is a delightful and creative endeavor that allows you to transform your outdoor space into a vibrant and colorful display.
Annuals, as opposed to perennials, complete their life cycle within a year, providing an opportunity to experiment with different plant varieties, colors, and textures annually.
Understanding how to arrange annuals in a flower bed can help you create a visually appealing and harmonious garden.
Assessing the Flower Bed Area – How Do You Arrange Annuals in a Flower Bed?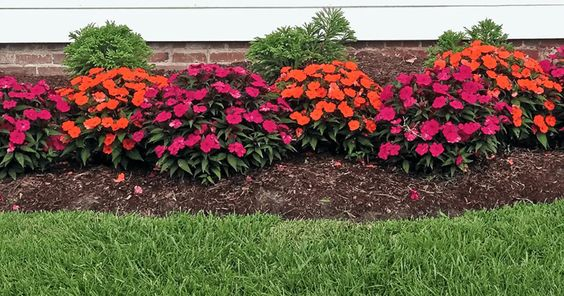 Evaluate the size and shape of the flower bed.
Consider any existing features or structures that may impact plant placement.
Take note of the soil conditions, drainage, and exposure to sunlight.
Sunlight and Soil Requirements
Observe the sunlight patterns in the flower bed throughout the day.
Determine whether the area receives full, partial, or full sun.
Research the sunlight requirements of the annuals you intend to plant.
Assess the soil type (sandy, loamy, clay) and pH level (acidic, neutral, alkaline).
Selecting Suitable Annuals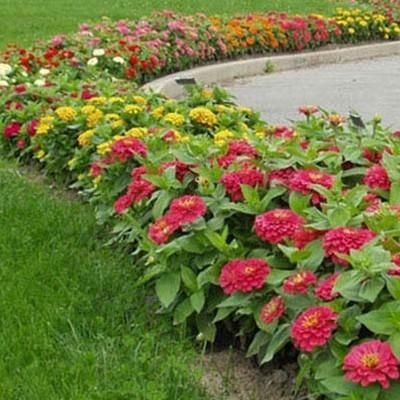 Research and choose annuals that thrive in your flower bed's specific sunlight and soil conditions.
Consider height, colour, bloom time, and fragrance to create a cohesive and visually appealing design.
Look for annuals that are known for their durability and disease resistance.
Considering Color Schemes and Height Variations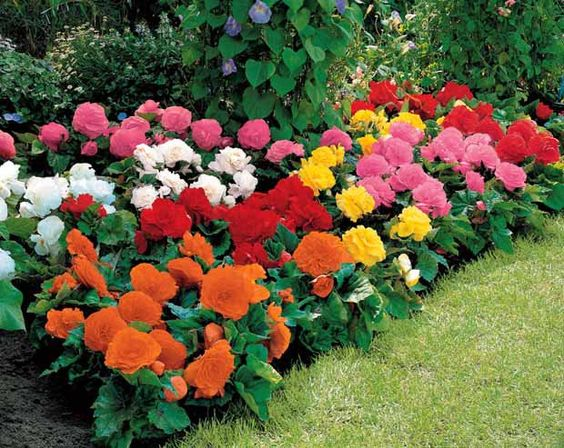 Choose complementary or contrasting colours to create visual interest.
Consider the height variations among the annuals to add dimension and depth to the arrangement.
Number of Plants Needed – How Do You Arrange Annuals in a Flower Bed?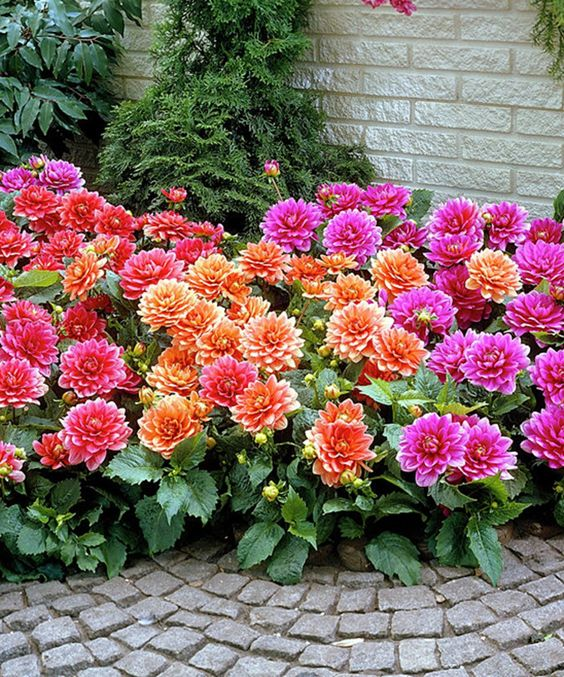 Determine the number of annuals required to fill the flower bed adequately.
Refer to plant spacing recommendations to ensure proper growth and airflow.
Preparing the Flower Bed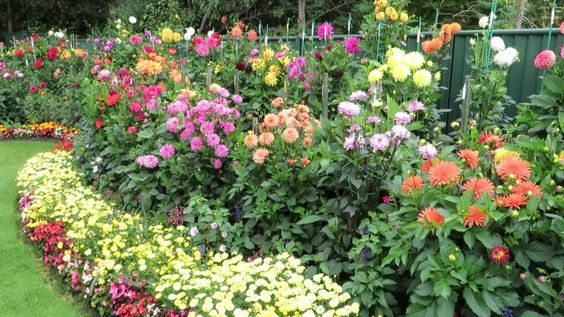 Once you have completed the planning stage, it's time to prepare the flower bed for planting the annuals. Proper preparation ensures that the soil is in optimal condition, free from weeds and debris, and ready to support the growth of your chosen annuals. Here are the essential steps to prepare the flower bed:
1. Clearing the Area
Remove any existing vegetation, including grass, weeds, and unwanted plants.
Use a garden spade, hoe, or weed trimmer to clear the area thoroughly.
Dispose of the cleared vegetation properly, ensuring it doesn't regrow or spread seeds.
2. Soil Preparation
Remove any rocks, roots, or debris from the soil.
Incorporate organic matter or compost into the soil to enhance its fertility, moisture retention, and nutrient content.
Smooth and level the bed surface to create an even planting area.
Planting Annuals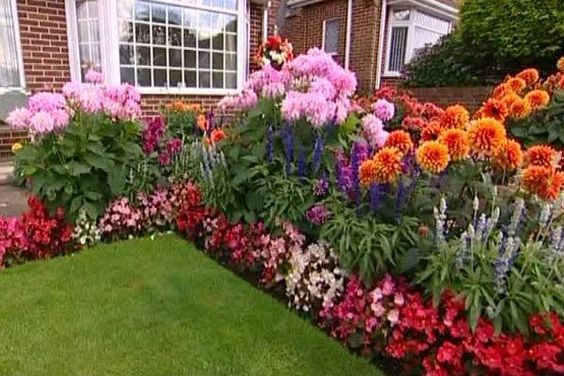 With the flower bed prepared and ready, it follows these steps to ensure the successful planting and establishment of your chosen plants:
1. Digging Holes
Dig individual holes for each annual.
Space the holes according to the recommended spacing for your planting annuals.
2. Transferring Plants From Containers or Pots
Gently remove each annual from its container, taking care not to damage the roots.
Loosen the root ball slightly if it appears compacted.
If the annual is root-bound, make a few vertical cuts along the sides of the root ball to encourage root expansion.
3. Properly Spacing and Planting the Annuals
Place each annual in its respective hole
Gently firming it around the plant to eliminate air pockets.
Repeat the process for all the annuals, maintaining the recommended spacing between each plant.
4. Watering and Mulching – How Do You Arrange Annuals in a Flower Bed?
Water the newly planted annuals thoroughly to settle the soil around the roots.
Avoid mulching too close to the stems to prevent moisture-related issues.
After planting, monitoring the moisture levels regularly and providing adequate water as needed is important.
Ensure the annuals receive enough water during the establishment period to encourage healthy root development.
Additionally, follow any specific care instructions for the annuals you've chosen, such as fertilization requirements and additional maintenance tasks.
Maintaining the Flower Bed
Once your annuals are planted, and the flower bed is in full bloom, it's important to provide ongoing maintenance to ensure the health and beauty of the garden.
Regular care and attention will help the annuals flourish throughout the growing season. Here are some essential maintenance tasks to consider:
1. Deadheading Spent Flowers
Remove faded or wilted flowers regularly to promote continuous blooming.
Pinch or cut off the spent flowers just above a set of healthy leaves or buds.
Deadheading redirects the plant's energy towards new flower production and helps maintain a neat appearance.
2. Controlling Weeds
Regularly inspect the flower bed for weeds and remove them promptly.
Use hand-pulling or suitable weeding tools to extract weeds, ensuring you remove their roots to prevent regrowth.
Applying a layer of mulch can help suppress weed growth by blocking sunlight and reducing competition for nutrients and water.
3. Monitoring for Pests and Diseases
Identify any signs of diseases, such as spots, wilting, or discolouration on the leaves or stems.
Take appropriate measures to control pests or treat diseases, such as using organic insecticides or disease-specific treatments.
4. Pruning and Trimming as Needed
Trim back leggy or overgrown annuals to maintain a compact and tidy appearance.
Prune any damaged or dead foliage to improve the overall health and aesthetics of the flower bed.
Follow the specific pruning requirements for each annual to avoid damaging the plant.
Regular maintenance and attentive care are essential to keep your annual flower bed looking its best.
By providing the necessary water, nutrients, and attention, you can ensure that your annuals continue to thrive, resulting in a vibrant and beautiful display throughout the growing season.
Conclusion
How Do You Arrange Annuals in a Flower Bed? Through careful planning, you can select annuals that thrive in your specific sunlight and soil conditions, considering factors such as color schemes and height variations to create an aesthetically pleasing arrangement.
Preparing the flower bed ensures the soil is in optimal condition, providing a healthy foundation for your annuals to grow and bloom.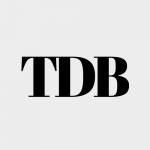 The Daily Buzz combines the pursuit of interesting and intriguing facts with the innate human desire to rank and list things. From stereotypical cat pictures to crazy facts about the universe, every thing is designed to help you kill time in the most efficient manner, all while giving you something to either laugh at or think about!