If you want to decorate your living room like an interior designer, there are a few things that you should know. It's not just about the furniture or how much money you spend on it.
You also need to think about the colors in the room, how they work together, what kind of mood they create for your guests and so forth.
When creating a space where people will relax, entertain friends or simply hang out after a long day at work, it is important to have a cohesive design.
It will enhance comfort and sophistication in the room and make you feel like you are showered with luxury every time you enter it.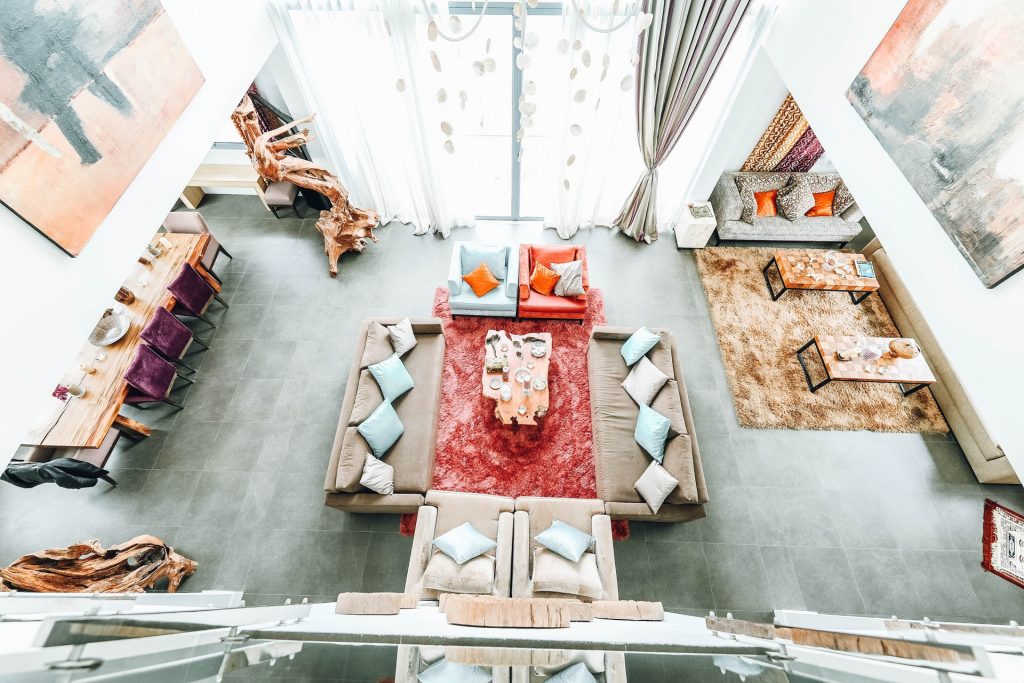 When it comes to the design of your room, don't stick with a pattern you are not happy with. You can easily make changes and when you do, you will thank yourself.
10 Tips to Decorate Your Living Room Like a Pro
Here are some ideas for designing your living room with style!
1. Use Different Textures
If all of your furniture is made of wood or metal, it can look too cold and uninviting. Try mixing up materials such as wood with velvet sofas or leather chairs with fabrics such as cotton, silk or wool rugs underneath them.
2. Choose One Colour Palette
When picking out furniture pieces, try to stick with one colour palette. If you have different colour schemes in the room, it will look too busy and confusing for your guests.
3. Go Monochromatic
A great way to create beautiful living room decor is by choosing hues close to each other on the colour wheel.
For example, choosing cool colors like blues, grays, and whites can give off a serene atmosphere, while warm shades of reds, yellows and oranges make you feel cozy.
4. Use Understated Furniture
If you're going for an elegant look, choose furniture that's simple and classic in design without unnecessary frills or decorations.
You can add some volume using carpets or rugs, but choose subtle patterns such as smaller flowers or stripes instead of large prints.
5. Paint the Walls a Neutral Colour
Don't forget to paint your walls in a neutral tone so that you can easily change up your 2-story home design whenever you feel like it without having to repaint everything each time.
Light colours and pastels create an airy and spacious look, while dark colours will make the space look more intimate.
6. Create Focal Points
Once you've decided on your furniture pieces, choose one focal point from any corner of the room and let that piece stand out using lighter-coloured fabrics for seat cushions or accent pillows.
Other furniture items will be subordinated by choosing an element in the room as your focal point, thus creating a beautiful pattern in the room.
7. Choose a Rug
Rugs are inexpensive to buy and simple to install, so don't forget about adding one into your living space. Depending on the design you want for your decor, choose an area rug or a runner for the entrances of your home.
This way, they can also have decorative qualities while adding elegance to your living space.
8. Choose Artwork
Artwork is a great way to bring elegance and sophistication into your living room. Choose large pieces so they can become a focal point in the middle of the wall space.
If you have smaller ones, use them to fill up blank walls or simply display them above sideboards.
9. Add Themed Items
There are many things you can add to your living room to bring a certain theme to it. For example, have a bookshelf filled with classic novels or choose an oriental rug with luxurious designs and patterns for a more exotic feel in the space.
10. Change Up Seasonal Decor
Remember that it is possible to change up the decorations in your living room without buying all new pieces each time.
Instead of changing everything at once, pick one item or area of the room and put on different décors such as Halloween rugs in October or Christmas tree skirts during the December holidays.
By doing this, you will create a simple yet elegant transition period between seasons without having to spend too much money or effort.
11. Use Accessories
To add variety and colour to your living room, choose a few accessories such as throw pillows in different shades of the same hue, so they create a beautiful contrast with your accent walls.
You can also do the same for sofa seats or have some decorative pieces such as candle holders on display for when you're entertaining guests.
By choosing contemporary furniture pieces and decorating them just like an interior designer, you can easily make big changes in your space without having to spend too much money on hiring professionals.
This way, you can save money while making sure that it is decorated exactly how you want it.
Conclusion
The tips shared in this blog post are meant to guide you and help you develop your interior design skills so that one day you could furnish your living room like an expert.
However, if you're interested in furnishing the room today but lack the time or know-how, then contact a home design expert, and they'll have everything arranged for you!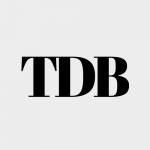 The Daily Buzz combines the pursuit of interesting and intriguing facts with the innate human desire to rank and list things. From stereotypical cat pictures to crazy facts about the universe, every thing is designed to help you kill time in the most efficient manner, all while giving you something to either laugh at or think about!