Whether you believe it or not, there are countless factors you need to consider when choosing the best ice hockey stick.
Using the proper hockey stick can make a big difference in your game, as it can make stick handling, shooting, and overall control of your game much more effortless.
Feel free to use the guide below to find the ideal hockey stick for you and your unique style of play.
Find the Right Size That Fits
The hockey stick's size is the most crucial thing you need to consider. You might end up breaking your stick with the wrong size. Also, you could have serious problems when trying to pass the puck, mainly when the stick is too small.
Younger players often have the most difficulty finding the ideal size stick, as they are constantly outgrowing them. Only choose sticks that are the proper size for the player's height.
Sticks often come in various sizes:
Adult – Ideal for players wearing adult-sized clothes and are age fourteen and above
Immediate – Designed for players who look more like young teens instead of young adults, usually somewhere between ten to sixteen years old
Junior – Meant for children between eight to twelve years old
Youth – Intended for the young players and no older than eight years old
Choose the Materials Based on Your Budget and Play
Another essential feature to keep in mind when getting an ice hockey stick is the stick's composition or material.
Most young hockey players benefit from heavier hockey sticks, as it offers them more feel for the game and helps them make great shots and accurate passes.
For a beginner player, wooden sticks are the ideal option, as they're cheap and durable.
After you spent more time on the ice, a composite hockey stick could be utilized. These are typically made of graphite, carbon fiber, or other materials such as fiberglass and resin.
They don't weigh as much as wooden sticks do, but they have more durability and torque. They are also more expensive compared to wooden sticks.
Consider the Stick's Flexibility
Your stick's flexibility is also something you need to bear in mind. That flexibility refers to the amount of bend they have.
Most players prefer sticks with some bend in them, but not that much. It must be simple to bend the stick, but without using a lot of strength.
A stiff stick results in players losing the ability to fire a shot with exact accuracy. Meanwhile, a flexible and lightweight stick allows players to handle the puck with comfort and ease.
Nevertheless, players have their favorites, like all ice hockey equipment. Others prefer to have stiff hockey sticks, but many players like sticks that bend a little when they shoot the puck.
It's simple to determine flexibility by looking at the flex number. Simply put, the lower the number, the more flexibility it has.
Grip: Yay or Nay?
Hockey sticks come with two grip choices: with a grip and without grip. The sticks with grips have a sticky surface, while the non-grip hockey stick features a flat and smooth surface.
Players who dislike their gloves moving up and down the stick opt for a sticky grip. However, you will find many players who prefer a smooth stick to move their gloves around to stick to adjust for various types of shots.
Keep in mind that grips could cover most of the stick, or they could be close to the top. Other players like adding their grips, as they want to put them in exact places. Often, having a grip or not is generally based on preference and experience.
Determine Where the Stick Kicks
Sticks have somewhat we refer to as "kick point." That's the spot where the stick bends when it moves the puck. The ideal point of kick is diverse for various types of players.
For instance, defensive hockey players prefer sticks that kick at a low or middle point, as it offers more power to the shot. However, sticks for forwards use a kick point that is as low as possible. Those low kick points release the puck the quickest.
Check the Blade First
You will find two vital features about the blade: the blade's curve and the blade's lay on the ice. Take note that the lie of the blade refers to the stick's angle when the blade is flatly resting on the ice. It's generally between 4.0 and 6.0.
The lie number will be high if a stick has a straight stance.
So, there you have it! Don't forget all the tips mentioned above, so you're ready to buy your ice hockey stick. We wish you the best of luck on your buying journey.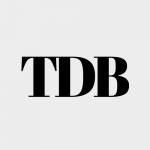 The Daily Buzz combines the pursuit of interesting and intriguing facts with the innate human desire to rank and list things. From stereotypical cat pictures to crazy facts about the universe, every thing is designed to help you kill time in the most efficient manner, all while giving you something to either laugh at or think about!