When it comes to a truck accident claim, evidence is crucial for proving liability and securing the compensation you deserve. While physical evidence and expert opinions play a significant role, eyewitness testimonies can provide valuable insights and strengthen your case.
The Importance of Eyewitness Testimonies
Eyewitness testimonies are extremely important and can play a big role in a lawsuit as they can provide a firsthand account of the accident, offering details that may not be captured by other forms of evidence. They can help establish the sequence of events, identify the responsible party, and provide additional context to support your claim. Eyewitness testimonies carry weight in legal proceedings and can significantly influence the outcome of your case.
To gather eyewitness testimonies effectively, it is crucial to act promptly. Memories fade over time, and witnesses may become harder to locate. Start by collecting contact information from individuals present at the accident scene. This includes not only drivers and passengers but also pedestrians and nearby residents. Reach out to these potential witnesses and request their cooperation in providing a statement.
Establishing Credibility
To ensure the credibility of the eyewitness testimonies, it is essential to document the witnesses' identities and any relevant background information. This includes their relationship to the accident, their perspective, and their level of familiarity with the area or road conditions. Establishing credibility adds weight to the testimonies and makes them more persuasive during negotiations or in court.
Eyewitness testimonies play a vital role in accident reconstruction. Accident reconstruction experts rely on these accounts to analyze the sequence of events, vehicle positions, speeds, and other critical factors. By combining the testimonies with physical evidence, such as skid marks or vehicle damage, experts can create a comprehensive picture of the accident and determine the most likely cause.
Corroborating Evidence
Eyewitness testimonies can provide valuable corroborating evidence. If multiple witnesses provide consistent accounts of the accident, it strengthens the credibility of their statements. This convergence of testimonies creates a more compelling narrative and makes it harder for the opposing party to dispute the facts.
During legal proceedings, eyewitness testimonies can be presented as evidence to support your truck accident claim. They can be used to challenge the opposing party's version of events, highlight negligence or reckless behavior, and prove liability. Skilled attorneys know how to effectively present eyewitness testimonies in court to maximize their impact on the judge or jury.
Eyewitness testimonies carry significant weight in truck accident claims. Judges and juries recognize the value of firsthand accounts and often consider them highly persuasive. If your eyewitness testimonies are credible, detailed, and consistent, they can be a powerful tool for proving your case and obtaining fair compensation.
Challenges and Limitations
While eyewitness testimonies can be beneficial, it's important to acknowledge their limitations. Memories can be fallible, and witnesses may interpret events differently based on their perspective and personal biases. Additionally, the passage of time and external influences can affect the accuracy of their recollections. These challenges highlight the need to gather testimonies as soon as possible after the accident and consult with experienced attorneys who can navigate these complexities.
Navigating the legal landscape of a truck accident claim can be challenging. Engaging the services of an experienced truck accident attorney can significantly enhance your chances of a successful outcome. A skilled attorney will understand the importance of eyewitness testimonies and utilize them effectively as part of a comprehensive legal strategy.
Eyewitness testimonies can be a crucial asset in your truck accident claim. They provide firsthand accounts, offer additional details, and contribute to accident reconstruction. By gathering credible testimonies and presenting them effectively, you can strengthen your case and increase the likelihood of obtaining fair compensation for your injuries and damages.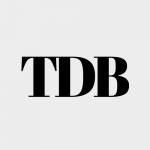 The Daily Buzz combines the pursuit of interesting and intriguing facts with the innate human desire to rank and list things. From stereotypical cat pictures to crazy facts about the universe, every thing is designed to help you kill time in the most efficient manner, all while giving you something to either laugh at or think about!