Black History Month, observed every October, serves as a significant reminder of the invaluable contributions made by the Black community throughout history. It's a time when the world comes together to celebrate the achievements, resilience, and cultural richness of Black people. By embracing diversity and acknowledging the pivotal roles that Black individuals have played in shaping societies, we take crucial steps toward building a more inclusive future. In this blog, we'll take a deeper look into how Black History Month will impact our future – so read on to find out more.
Embracing Diversity and Celebrating Achievements
The month-long celebration highlights the accomplishments of Black figures in various fields, such as science, arts, politics, and social justice. By shining a spotlight on these accomplishments, we not only pay tribute to the past but also set the stage for future generations to be inspired and motivated to make their mark on the world. By showcasing the achievements of Black individuals and learning how to celebrate Black History Month in a collective way, we send a powerful message that talent and potential know no racial or ethnic boundaries.
Inspiring Achievements and Unifying Communities
The month-long celebration serves as an inspiring and educational platform that encourages people of all backgrounds to learn about the struggles, triumphs, and contributions of Black individuals. It helps us understand that history is a tapestry woven with diverse threads, each contributing to the vibrant fabric of humanity. By acknowledging the significant role of Black history, we create an atmosphere of empathy and unity.
Through awareness and education, we come to appreciate the strength of the Black community in the face of adversity. This understanding fosters empathy and compassion, bringing communities together in the pursuit of a common goal: equality and justice for all. In acknowledging the past, we pave the way for a future where all individuals can thrive, regardless of their race or ethnicity.
Leading the Way to a More Inclusive World
Black History Month acts as a catalyst for discussions and actions geared towards creating a more inclusive world. It compels us to reflect on our own biases and prejudices, encouraging us to challenge and dismantle systemic racism and discrimination. By recognising the accomplishments and struggles of the Black community, we become more aware of the disparities that still exist today and are inspired to take action to address them.
The celebration of Black history challenges societies to create policies and structures that promote equality and representation. It empowers individuals to advocate for diversity in all aspects of life, from education and employment to media and politics. By leading the way towards a more inclusive world, we build a society that values and respects the contributions of all its members, regardless of their racial or ethnic background.
Fostering a Sense of Cultural Understanding
Black History Month offers an opportunity to learn about the rich and diverse cultural heritage of the Black community. It allows us to delve into the traditions, art, music, and customs that have been passed down through generations. By understanding and appreciating these cultural aspects, we cultivate a sense of unity and belonging among different communities.
Cultural understanding is vital in breaking down barriers and promoting harmony among diverse groups. It enables us to celebrate our differences while recognising our shared humanity. By fostering cultural understanding, we build bridges of empathy and respect, which in turn create a more cohesive and peaceful society.
Celebrating Black History Month
Black History Month is not only a time for reflection but also a time for action. There are various ways individuals can participate in this celebration and contribute to shaping a brighter future for all:
Attend an Event
Numerous events are held during Black History Month, ranging from panel discussions and workshops to art exhibitions and public speeches. Attending events allows individuals to engage with the Black community's stories, experiences, and perspectives. By listening to diversity and equality public speakers, individuals can gain valuable insights and inspiration from the diverse voices within the Black community.
Support Local Black-Owned Businesses
Supporting Black-owned businesses is a tangible way to contribute to economic empowerment and community development. By championing these businesses, individuals can help bridge the economic gap and create opportunities for growth and success within the Black community.
Donate to Charities that Support the Black Community
There are numerous charities and organisations dedicated to advancing the well-being and rights of the Black community. Donating to these causes can make a significant difference in supporting social justice initiatives, education, and healthcare access.
Educate Yourself
So, why is it important to study black history? Education is a powerful tool in promoting understanding and breaking down stereotypes. Take the time to read books, watch documentaries, and participate in workshops that delve into the history and experiences of the Black community. By educating ourselves, we become better allies in the fight for racial equality.
Celebrate a More Diverse Future During Black History Month
Black History Month is a time of celebration, reflection, and action. By embracing diversity, celebrating achievements, fostering cultural understanding, and supporting the Black community, we shape a future that values equality, justice, and unity for all. Let us seize this opportunity to learn from the past, inspire the present, and work together towards a brighter, more inclusive future.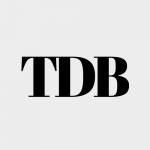 The Daily Buzz combines the pursuit of interesting and intriguing facts with the innate human desire to rank and list things. From stereotypical cat pictures to crazy facts about the universe, every thing is designed to help you kill time in the most efficient manner, all while giving you something to either laugh at or think about!