The advancements made in technology and the internet in recent years have helped to improve service delivery significantly for many sectors.
We can see people learning through the internet, shopping, communicating, and many other vital things.
This is because the tools used to do this have greatly improved and been made available to all, making the world a global village where one can get services or communicate with a person on the other side of the globe.
One sector that seems to benefit particularly greatly from the advancements in technology and the internet is healthcare.
We have seen various research carried out faster through technology, and now we have come to an age where people frequently access medical services online.
There were times where the only way one could get medical help was through going to a physical hospital and seeing a doctor. It was sometimes tricky, especially if you are in a critical condition or the hospital is far away.
But with new technologies and improved internet, online health services are growing with each passing day.
This has made it easy to make appointments with doctors and allowed doctors to follow up on patients without physically seeing them.
This has been made even more popular and useful during the strange year of 2020.
With the onset of Covid-19 in the world, online healthcare has become useful to reduce overcrowding in hospitals if you are not in a critical condition.
With its increase in popularity, it is only exact that there will be more online health services in the near future.
Trends That Will Simplify Online Healthcare Management
1. Receiving Healthcare Services Through Video Calling
We have seen this trend catching up in the past few years and more, especially during the Covid-19 pandemic.
Online doctors have eliminated the need for going to the hospital unless, after consulting the doctor, the condition needs a check-up in the physical hospital.
People like this method of just talking to a doctor from wherever and it's expected to become more prevalent.
The number of telemedicine services that give patients a chance to book and get consultations are growing rapidly. Such developments show that online health services are the future of medicine.
2. Centralization of Data in the Healthcare System
With online services increasing in the medical sector, data from various patients can be input and stored online, where doctors can quickly retrieve it from anywhere.
With the traditional method where one had to write his or her data every time they visit a hospital, the information could sometimes get lost or erased, requiring one to fill forms again.
With a centralized data system in a healthcare system, doctors can check all the previous medical records a patient has had to pinpoint what is wrong.
The documents can be accessed and easily understood by different people in case one changes doctors.
With more people having consultations online, doctors can access the patient's data from the centralized system. More systems are adapting this centralized information system, and it will grow in the future.
3. More Connectable Medical Devices
In the past few years, technological advancements have enabled medical device improvements that allow connections to phones, computers, and tablets to monitor patients without visiting the hospitals.
Doctors can use these devices to monitor heartbeat, blood pressure, and other vitals through virtual visits.
Many companies have started producing connectable medical devices and kits. In the near future, it will be a normal thing to find someone taking a medical test by himself while being guided by a doctor online.
This completely removes the need for one to visit the physical hospital unless the test shows something serious. Such technology encourages home medication even more.
These devices have allowed diagnostic testing to be approached in new ways.
And in the future, we would see mobile test labs becoming common and bring blood work and ultrasound screenings right to the patient's home to do themselves.
The doctors would then examine the tests and give an informed diagnosis and treatment, taking online health services to a new level.
4. More Apps That Promote Online Health Services
We have seen many apps pop up on various platforms that doctors use to monitor people's health. These apps give people access to different medical practitioners and an easy method of reaching doctors.
There are other apps that, when connected to some devices, can measure blood pressure and heart rate. These devices and apps make it even easier to replace in-office consultations with digital doctor visits.
These digital and technological healthcare approaches have made more people opt for self-scheduling than making appointments through other means.
This is because self-scheduling cuts down the process as you don't need to talk to other intermediaries. With more people taking this way to schedule, it seems it will be adopted more extensively as time goes by.
Parting Words
Change is inevitable in all aspects of life, and it is evident that online health services have a big part to play in the health sector in the coming future.
If people embrace the change, healthcare services will be transformed for the better.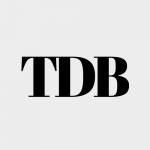 The Daily Buzz combines the pursuit of interesting and intriguing facts with the innate human desire to rank and list things. From stereotypical cat pictures to crazy facts about the universe, every thing is designed to help you kill time in the most efficient manner, all while giving you something to either laugh at or think about!