Headband wigs are not strange to us, especially for several ladies who are not new to the boundless possibilities of wig-wearing.
However, even if you might have heard of it, there's a high chance that you have been debating if they are worth adding to your hair collections.
I understand you girl, some things are just too good to be true, and perhaps headband wigs might be one of those too good to be true things.
They look all sleek and natural, making it hard for even the best hair stylists amongst us to decipher accurately what they are; wigs.
Consequently, because we doubt these beauties, we might be wondering if they worth buying.
In this article, we would be answering that question as we look at the advantages and possible disadvantages of a headband wig. But first, a thorough definition.
What Are Headband Wigs?
Headband wigs refer to a type of wig that has a hairband attached, in addition to the hair (human or synthetic wig hair), all placed and sewn on top of a wig cap.
They are unique because they do not require any adhesive to hold them in place and have a natural look when installed as they blend well with your natural hair.
Besides that, they come in different styles and designs, and you can arrange them to slide down around the head to get various looks that suit your taste at the time.
Advantages of Headband Wigs
1. Simple to Install, Saving Time
Unlike traditional wigs, headband wigs lack lace closure. This way, when you want to install for the first time, you don't have to worry or spend time cutting off that extra lace at the front.
Plus, with subsequent use, the time spent applying glue is saved too; moreover, some of the adhesives used for traditional wigs can harm our skin or even damage our hair scalp.
In this case, you'll be making use of a super soft elastic headband to hold the hair in place. Thus, you can be more comfortable and feel free to flaunt your natural edges and your wig.
2. Come in Diverse Styles and Designs
Perhaps, you are a busy lady with no time to visit the salon to dress your hair or fix an extension now and then?
Then purchasing the headband wigs is a way to ensure you always look fashionable and presentable at all times, irrespective of the time and season.
Moreover, it also saves you time during the early morning rush to work as they are installed using the headband.
And let us not forget, they come in various designs, giving you room to make your choice when selecting one for different occasions.
The human hair headband wig is also flexible, allowing you to change the style and color at various points in time.
Hence, no matter how long you've had them, every day can see you turning up for that party with them looking brand new and fantastic to the eyes of all.
3. Light-weight With Amazing Ventilation
Another essential feature of headband wigs is the weight; they are very light.
The various headband wigs are large enough to cover your scalp but small enough not to feel like you carry the weight of the world on your head.
Moreover, they are very breathable, just like your natural hair, and are safe for warm water.
4. Offer Protection to Your Hair
Generally, wigs offer all-around protection for your hair, and headband wigs are not an exception to this rule. They protect your natural hair from damage due to sun, wind, dust, and other pollutants.
Most importantly, with them, your hair is protected from chemical glues.
Disadvantages of Headband Wigs
1. They Are Expensive
Like every wig lace, headband wigs are expensive to acquire. Although cheaper than traditional lace wigs, however when compared with synthetic hair, they are way expensive.
However, once you can buy them, they serve you for a long time, allowing you to rock different styles at different times.
2. Difficult to Maintain
For your headband to last long, it needs proper maintenance.
It's just like taking care of your natural hair; you need to regularly wash it using quality wig shampoo and apply a conditioner to leave it moisturized.
3. Discomfort
Headband wigs are unlike lace wigs; they are not as breathable as the former, so, during hot seasons (summer), you would likely feel extremely uncomfortable as there is no space for your hair to breathe.
During such periods, I recommend you avoid wearing them for long or get a lace wig.
Conclusion
There you have it; the various advantages as well as disadvantages of purchasing a headband wig.
Having looked at both sides of the coin, I can comfortably tell you that although they have demerits (what products are free from those), they also have their good side.
And here's a fascinating fact, the advantages far outweigh the disadvantages side.
Consequently, to answer our initial question; headband wigs; are they worth wearing? I'll say yes; they are worth having. And I am sure that you are with me on this one.
Therefore, if you haven't gotten one already, go girl, go add this fabulous piece of art to your closet.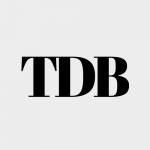 The Daily Buzz combines the pursuit of interesting and intriguing facts with the innate human desire to rank and list things. From stereotypical cat pictures to crazy facts about the universe, every thing is designed to help you kill time in the most efficient manner, all while giving you something to either laugh at or think about!