As you approach retirement age, the importance of securing a stable and reliable financial future becomes paramount. In the realm of retirement planning, Individual Retirement Accounts (IRAs) have long been a popular choice for many. While traditional IRAs offer a range of investment options, there is a lesser-known but increasingly attractive alternative – a Gold Individual Retirement Account, or gold IRA.
In this article, you can explore the concept of a gold IRA, its benefits, potential risks, and why you should consider adding this precious metal to your retirement portfolio. To get started, you can check out the top gold IRA companies to find the right company to take care of your metals.
Understanding the Gold Individual Retirement Account (IRA)
A gold IRA is a self-directed IRA that allows investors to hold physical gold, silver, platinum or palladium coins or bars as part of their retirement savings. Unlike traditional IRAs that are typically invested in stocks, bonds and mutual funds, a gold IRA provides diversification by adding tangible assets such as precious metals to the mix.
To set up a gold IRA, you must work with a custodian or trustee who specializes in precious metals IRAs. The custodian will help you purchase and store the approved precious metal assets in a secure depository compliant with IRS regulations.
Benefits of a Gold IRA
There are many potential benefits when choosing to start a gold IRA. Firstly, diversification is a key strategy for reducing investment risk. Precious metals have historically exhibited a low correlation with traditional financial assets such as stocks and bonds. Therefore, adding gold to your retirement portfolio can provide a hedge against market volatility and potential economic downturns. Furthermore, gold has long been considered a store of value and a hedge against inflation. When inflation rises, the purchasing power of fiat currencies tends to decline. However, the value has historically increased during inflationary periods, helping to protect the purchasing power of your retirement savings.
During times of economic uncertainty or geopolitical tensions, investors often flock to safe-haven assets. Holding gold can provide peace of mind, knowing that your retirement funds are invested in a tangible asset that has retained value throughout history. While the primary goal of a retirement account is stability and preservation of capital, gold has the potential for long-term appreciation. Over the years, the prices have experienced periods of significant growth, making it a valuable addition to a retirement portfolio.
Potential Risks and Considerations
While gold is often considered a safe-haven asset, it is not immune to price volatility. The prices can experience significant fluctuations in response to changes in economic conditions, geopolitical events or market sentiment. As with any investment, it is essential to be prepared for short-term price movements while focusing on the long-term benefits of holding gold. Furthermore, storing physical gold requires secure facilities and adequate insurance coverage. Custodians charge fees for their services, including storage and administration costs. It is essential to research and compare fees among custodians to ensure you choose a reputable and cost-effective provider.
To enjoy the tax benefits of a gold IRA, it is crucial to adhere to IRS regulations and guidelines. Working with a trusted and experienced custodian can help ensure that your gold IRA remains compliant with IRS rules. Unlike stocks and bonds that can be easily bought and sold on financial markets, physical gold can have limited liquidity. In case of an emergency or sudden need for funds, selling physical gold may take time, and the transaction may not be as instantaneous as with other assets. It is also essential to recognize that while it has historically been a store of value, it is not a guaranteed investment. The value can fluctuate based on various factors, and past performance is not indicative of future results.
Is a Gold IRA Right for You?
Deciding whether a Gold IRA is suitable for your retirement plan depends on various factors, including your risk tolerance, financial goals and current portfolio allocation. Here are some points to consider when determining if a gold IRA is right for you:
Diversification goals: If you seek to diversify your retirement portfolio beyond traditional assets, adding a small allocation of physical gold may be a prudent choice.
Inflation hedge: If you are concerned about the impact of inflation on your retirement savings, holding gold can act as a hedge against the erosion of purchasing power.
Risk tolerance: Investors with a higher risk tolerance may be more inclined to include precious metals like gold in their retirement portfolio as a means of seeking potentially higher returns.
Long-term investment horizon: Since gold is known for its long-term value preservation, those with a longer investment horizon until retirement may find a Gold IRA beneficial.
Seeking stability: Investors who value stability and want to reduce exposure to market volatility may find comfort in holding physical gold as part of their retirement savings.
Conclusion
A gold IRA offers investors a unique opportunity to diversify their retirement portfolio by holding physical gold as a tangible asset. With its history as a store of value and a hedge against inflation, gold can play a valuable role in preserving wealth and providing stability during uncertain economic times. While a gold IRA may not be suitable for everyone, it is worth considering as a potential addition to a well-rounded retirement strategy.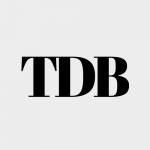 The Daily Buzz combines the pursuit of interesting and intriguing facts with the innate human desire to rank and list things. From stereotypical cat pictures to crazy facts about the universe, every thing is designed to help you kill time in the most efficient manner, all while giving you something to either laugh at or think about!