Godaddy Auctions? For Expired domains? Expired domains are those domains which get dropped by their owners. And every day, there are quite a lot of domain names that get dropped. And in most of the cases, the owners do not bother themselves to buy back the domain name.
But on the other hand, you can buy those domain names and start using them without any issues. Even you should know that there are quite a lot of benefits of using expired domains.
However, to give you a better idea about the whole thing, let me explain everything to you one by one. So let's just head into the topic without wasting much of the time:
Godaddy Domain Auction: Benefits of using Expired Domains
Build an Authority Site:
If you want to start a blog, then using an expired domain is extremely helpful instead of purchasing a new one. With a new domain, you will have to put a lot of hard work and time to build its authority.
For this, you have to build backlinks on your website, push new content, and let your domain go old. But the same is not with the expired domains. Instead, they already have authority. Plus, they are old, which will give you SEO benefits.
Use It For Backlinking Purpose:
This is one of the most common reasons why people prefer to purchase an expired domain. What most of the people does over here is that they get an expired domain which has good backlinks. Then they create a mini site using the domain and takes a link back to their money making website.
As the expired domain already has a good link profile, it will deliver link juice to their money making website. And as a result, it will easily get ranked on SERP's.
This method is commonly known as PBN or Private Blogging Networks. A PBN contains multiple websites set up on expired domains, and the sole purpose of the network is to rank a particular website in the SERPs.
As well as it is the fastest way to build backlinks. Instead of writing guest posts and waiting for different blogs to publish your content online.
Redirect The Site:
There are quite a lot of people out there who also uses expired domains for redirect purpose. The main goal over here again is to pass link juice to the main website. In this case, we do not have to make mini websites. Instead, we will skip that part and redirect the domain to the main domain using a 301 redirect.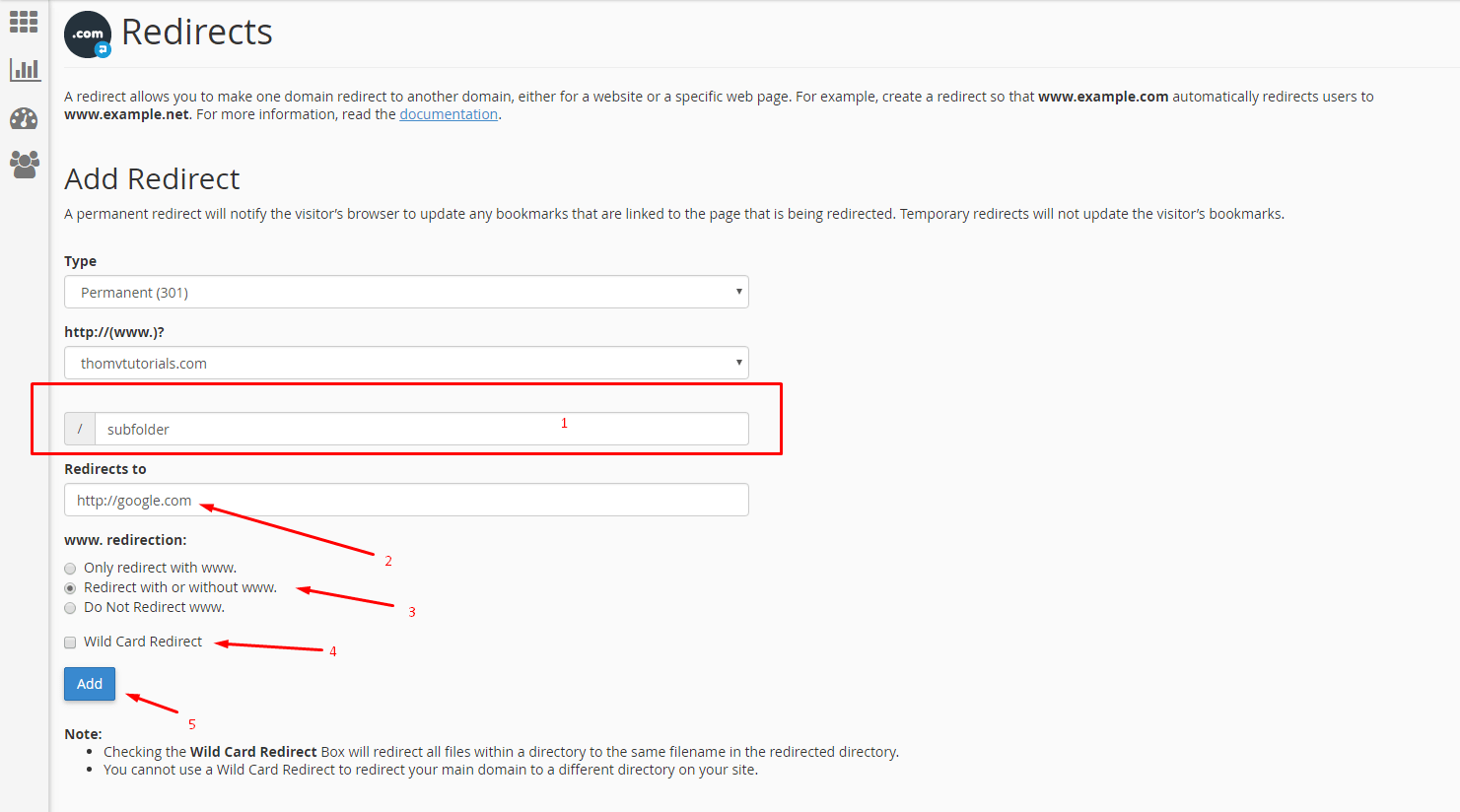 For example, after creating a 301 redirect if you type expireddomain.com then you will get redirected to your mainwebsite.com website.
The main reason for doing so is because expired domains are backed by a high SEO value because of its strong link profile that a domain has gained over the years. And when you redirect an expired domain to a new domain, you redirect those values too which helps a lot in rankings.
Sell It For Profit:
The last reason why most of the people buy expired domains because they want to sell it at a high price. It is also known as domain flipping process.
If a domain name sounds brandable or has an extremely powerful meaning. Then there is a high chance that someone would pay 1000s of dollars to get the domain. And there are quite a lot of people who are doing so.
Going with this process is also pretty easy. All you have to do is register an expired domain through action. Then you will have to increase its SEO values. If the domain name is good, there is no need for such a thing.
After that, you have to find people who might be interested in purchasing the domain name. Even you can create a website on that domain and flip it on websites like Flippa.
The Domain Expiration Process:
So what is the domain expiration process?
Well, whenever someone registers a domain name, they do not actually own it for the rest of their life. Instead, it is more of a like you are renting a domain name of your choice.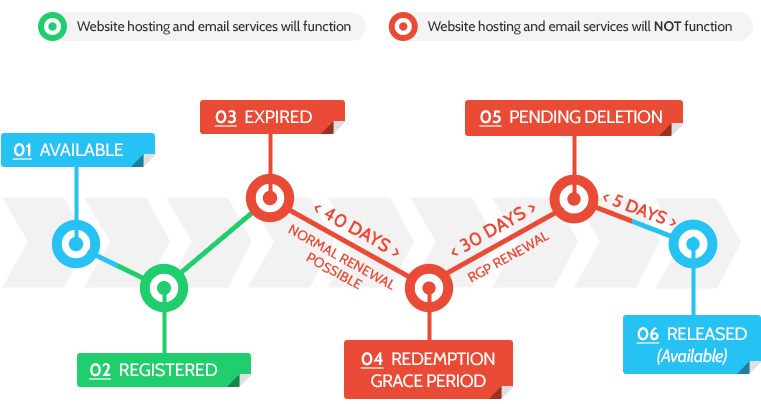 You can register a domain name for a year, 5 years, or even 10 years. And after that, you again have to renew the domain registration.
However, in certain cases, the domain name owner simply chooses not to register the domain name again. And there are quite a lot of reasons why they choose to do so. And whenever they refuse to renew the registrations, here is what happens with the domain name:
At first, the registrar informs the domain owner that the domain has expired.
Then the domain name enters into the grace period (usually from 2 to 40 days).
If there are any backorders, then the domain name will get auctioned off.
In case if the domain is not purchased again, then it goes back to the registry again.
After that, they release the domain name for public registrations.
Make An Offer:
In case if there is any specific domain name that you wish to purchase. Then there are a couple of steps that you have to go through.
First, you have to see if the domain name is available or not. If it is available, then you might be able to purchase it before it goes back to the auction.
So to look for a domain name you can use websites like http://whois.domaintools.com/.  On the website simply type down your preferred domain name, and you will find all the details. Through these details, you will get to know the expiry date of the domain as well as the owner details.
Even by using this website, you will be able to find domains which are free to register or look for domain names which are available on auction.
For example, if you search for the domain name "techgeeks.com" then you will see a price of $10,000. You are free to purchase the domain name, but you have to spend quite a lot of money. And this is something you are going to see in most of the cases.
The main reason why this domain name is so costly is that there is a domain name investor who has purchased this domain name and put it on sale for higher profits. However, not all the domains have to be this expensive. You will find quite a lot of domain names which would cost you a few hundred dollars only.
Buying domain name at a Godaddy Auction:
You can also try purchasing domain names at an action. It is one of the inexpensive options to purchase premium domains. All you have to do is wait for the domain name enter into the grace period once they expired. And during this period you can simply backorder the domain name.
However, finding domain names can be a hard task for you. But to make it easy, there are quite a lot of websites available out there that list expired domains you can backorder. Also, in case if there is more than one person trying to backorder a domain, then it will go into an auction.
However, to find expired domains, you can use these websites:
ExpiredDomains.net is one of the best websites to find expired domain names. The website lets you find available domain names pretty easily. And they have a pretty huge database. As well as the best part of their website is that it offers you lots of filter options which you can use to narrow down a domain name on the basis of existing backlinks, a high Alexa or Dmoz rank and so on.
When you find a domain name that you wish to purchase, simply click on the menu icon on the right. Then choose from one of the backorder options and submit your order, and you are all done.
Next, there is the dropcatch.com, which is also quite popular. It is a simple text based search website that lets you see expired domain names available for backorder. It will help you to know how many bids a domain name already has and how much time is left before the domain name goes for the auction.
Then there is the FreshDrop. It is also one of the popular websites and helps you to search for expired domain names. Or those domain names which are already available for sale at auction.
However, the drawback of the website is that it has a less database listing compared to the other websites. But it still works in a pretty great way.
You will be able to filter domain names by different things like indexed by Google, listed by Dmoz, backlink numbers and so on.
You can say that NameJet is the eBay of domain names. On this website, the filters are more limited than others. Each of the listings displaying the number of bidders, unlike other websites which do not show you these details at all. As well as you can place a higher bid compared to any other bidders out there. And stand a chance to purchase the domain name.
Next, there is the pool.com. The pool is also one of the top expired domain backorder services that you can try out. Even there are quite a lot of people who have found the best success rates while using this website.
However, the website uses a two phase auction system. As a result, once you get the chance to purchase a domain name, Pool will move you into the auction phase where you will have to compete with other bidders for the same domain name.
Plus, it also does not reveal how many bidders are there and how much they are biding for a specific domain name.  So you have to guess right and bid the highest amount possible to get the domain name.
Another drawback of the website is that with a free account, you will not be able to search for specific domain names nor you can place backorders. For this, you have to provide your credit card details in the first place.
GoDaddy Domain Auctions
In the end, there are the Godaddy domain auctions. Godaddy domain auctions is one of the largest websites for buying and selling expired domain names. It has an advanced search filter which allows you to find domain names based on their domain extension, age, number of characters, and so on. As a result, you can easily find a domain name. Plus, it includes expiring, action, buy now, and other features.
Buying a Dropped Domain:
Buying a dropped domain is one of the best things that you can do. To find dropped domains, you have to look for domains which have passed the action stage and lying out there without any buyers.
To find such domains, you can use this website called ExpiredDomains.net that I have mentioned above. Simply go to their website and look for expired domain lists and you will find some of the great names that you can use for your website.
Final Words:
So that was all for the expired domains. There is no doubt that expired domains are a goldmine and has quite a lot of benefits. Hence,  you better go ahead, start investing in them. So now it is your turn to try the steps that I have mentioned and start finding some great expired domain names for your needs.
Also, if you have any more questions to ask. Then do feel free to comment below and I will surely help you out your query about GoDaddy auctions. Till then 😉